Today you will learn how to draw a sea otter thanks to this tutorial. I am sure you will like this guide because it is simple and useful.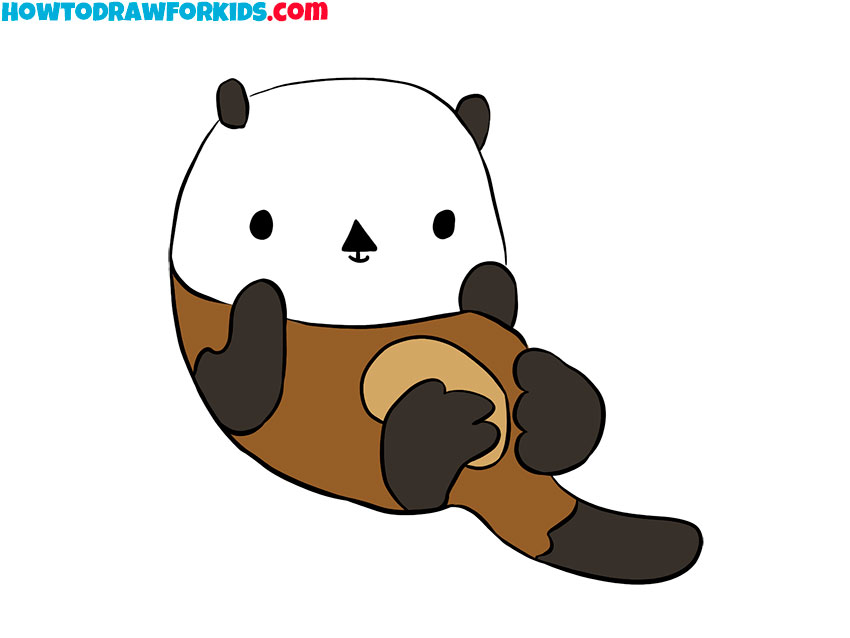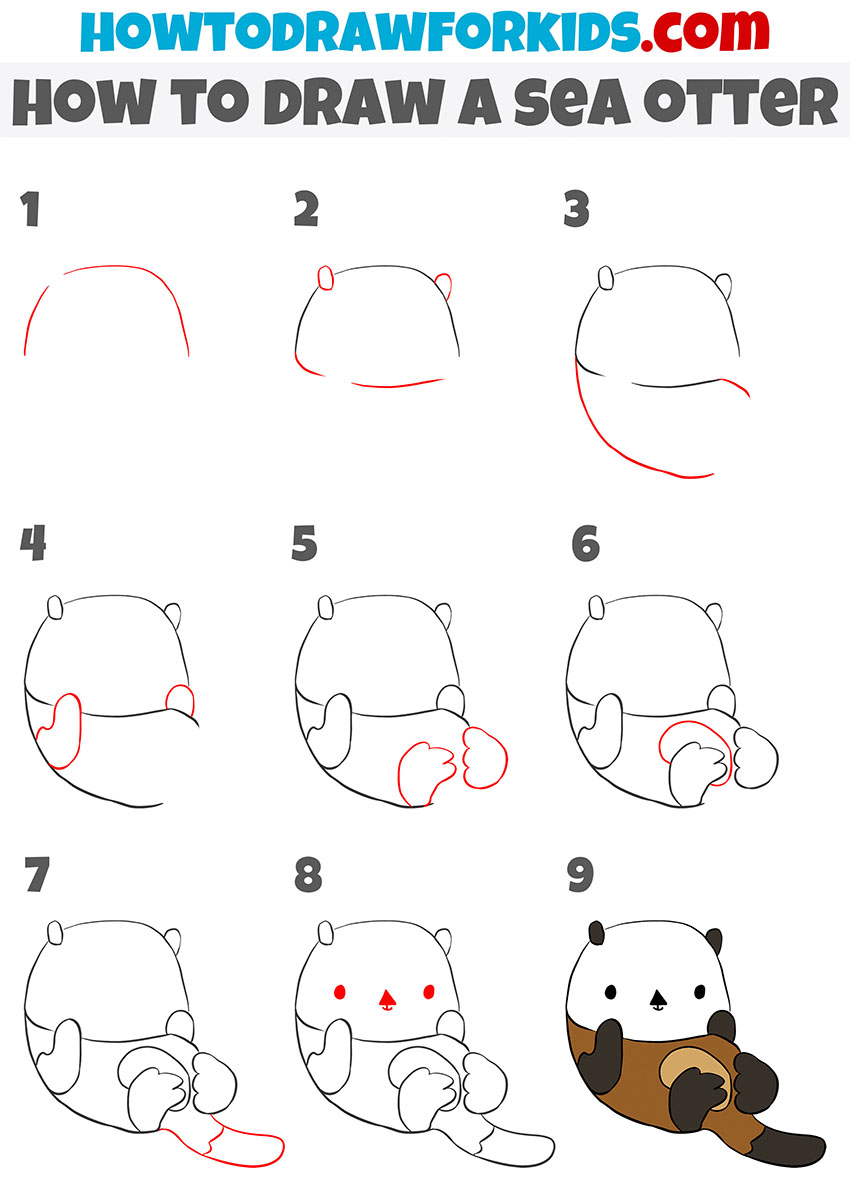 In this lesson, you will learn how to draw a sea otter. It is a predatory marine mammal. The otter spends time both on land and in water. This animal looks very funny.
The otter has a cute face, the head is lighter, and the rest of the body is dark. The paws are short, on the hind legs there are webs between the fingers, so the paws are very similar to flippers. The fur is very thick, which allows the otter to stay in cold weather conditions for a long time.
Otters are friendly animals, and can safely let other animals and people near them. The number of sea otters is small, so hunting for these animals is prohibited.
Now you have learned a few facts about these amazing animals, and I hope you will be interested in drawing a sea otter yourself. It is very easy to do this.
The lesson is designed in such a way that any child or the aspiring artist will quickly repeat all the drawing steps. Each step uses simple lines and no complex elements.
Materials
Pencil
Paper
Eraser
Coloring supplies
Time needed: 25 minutes
How to Draw a Sea Otter
Draw the outline of the head.

Depict a smooth line, while leaving a free gap where you will draw the ear.

Depict the ears and the bottom of the muzzle.

At the bottom, draw smooth lines to indicate the lower contour of the muzzle and add ears.

Sketch out the part of the torso.

Depict a smooth rounded line at the bottom and draw a short line at the top.

Add the front paws.

On the sides draw short paws using rounded lines.

Depict the hind legs.

At the bottom of the torso draw two hind legs of the same shape as shown in the example.

Sketch out the belly.

With a smooth line, draw an oval to show where the fur color will differ.

Draw the tail.

The tail is small and has two shades.

Add the elements of the muzzle.

Draw round eyes, the nose in the form of a triangle, and the small mouth.

Color the drawing.

You will need different shades of brown.
I hope that the sea otter looks very cute and you are satisfied with the result of your work. Now you have gained new skills and learned how to draw this cute animal. If you liked this lesson, then you can leave your feedback in the comments.
For your convenience, I have prepared a PDF file that contains a simplified version of this walkthrough and some additional tools. Rather, download the file and repeat the lesson at any convenient time.