Lesson how to draw Maleficent is designed for beginners and consists of nine easy steps. You will really like this guide!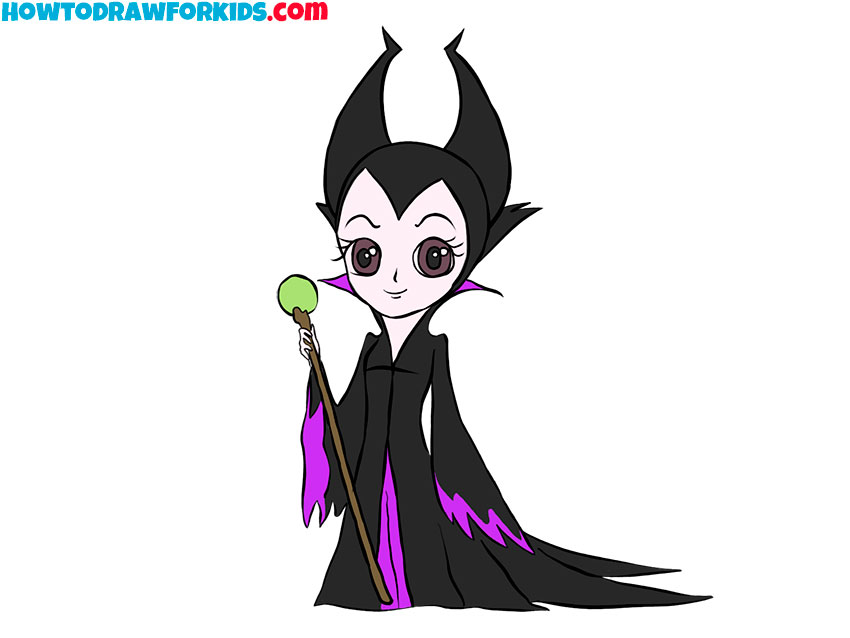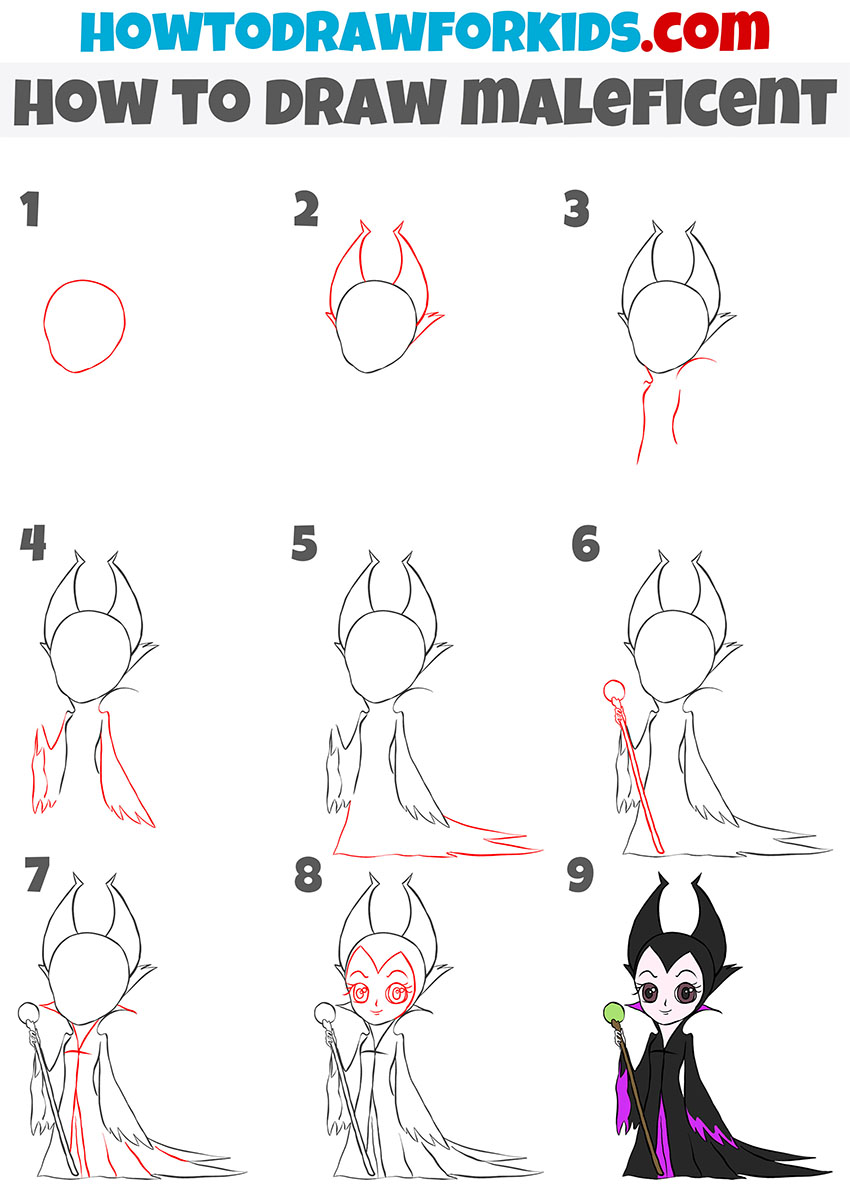 Now I will show you how to draw Maleficent. This bright negative character is known to us from the cartoon and the film "Sleeping Beauty".
Maleficent is a beautiful but very cruel woman. We know that she is a powerful evil fairy who used her charms for evil purposes.
Maleficent has an unusual helmet on her head. You can see that there are longhorns on the helmet, which symbolize involvement in the dark forces. Facial features are bright, eyes are large and expressive.
Maleficent is wearing a long black dress. Such an outfit resembles the image of a bat, therefore it inspires fear and neglect. You will depict all these features in your drawing.
Materials
Pencil
Paper
Eraser
Coloring supplies
Time needed: 30 minutes
How to Draw Maleficent
Draw an oval for the face.

Depict a circle of the same shape as shown in the example.

Depict the horns.

On both sides, add long horns using smooth, rounded lines.

Sketch out the torso.

Pay attention to the proportions – the body is much smaller than the head.

Add the sleeves.

The sleeves have a narrow top and a wide bottom.

Draw the bottom of the dress.

The dress is very long and has an uneven hem.

Sketch out the staff.

Draw two long parallel lines and depict the round tip.

Detail the clothes.

Draw the collar and folds on the dress.

Color the drawing.

Color the dress black and purple. Color the eyes dark grey. For the staff, use brown and green.
At the end of the tutorial, you can download the free PDF file that I have prepared for your convenience. The file contains a short version of the manual and additional tools. Thus, the lesson will be available to you at any time, even in the absence of Internet access.