You will really like the lesson on how to draw a helmet step by step, because this guide is very simple and consists of only nine easy steps.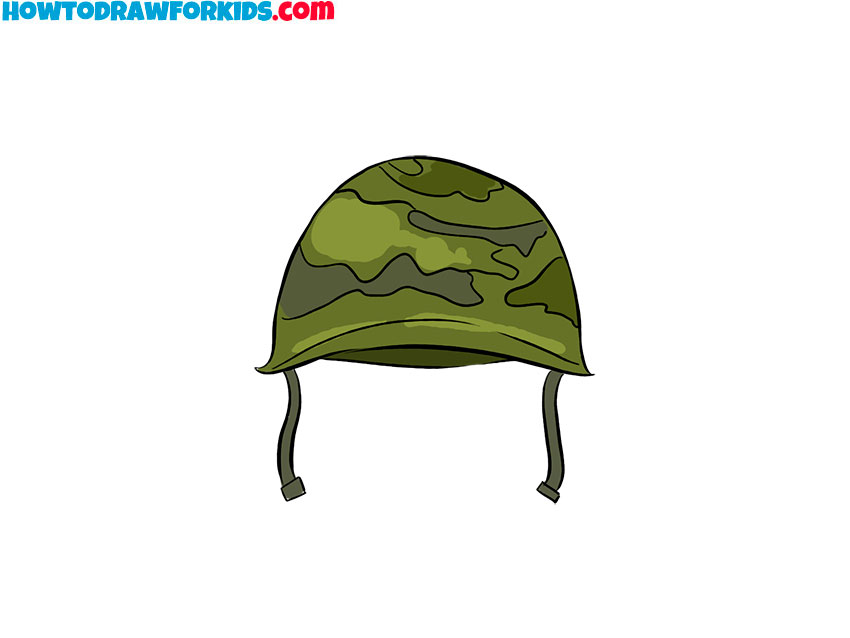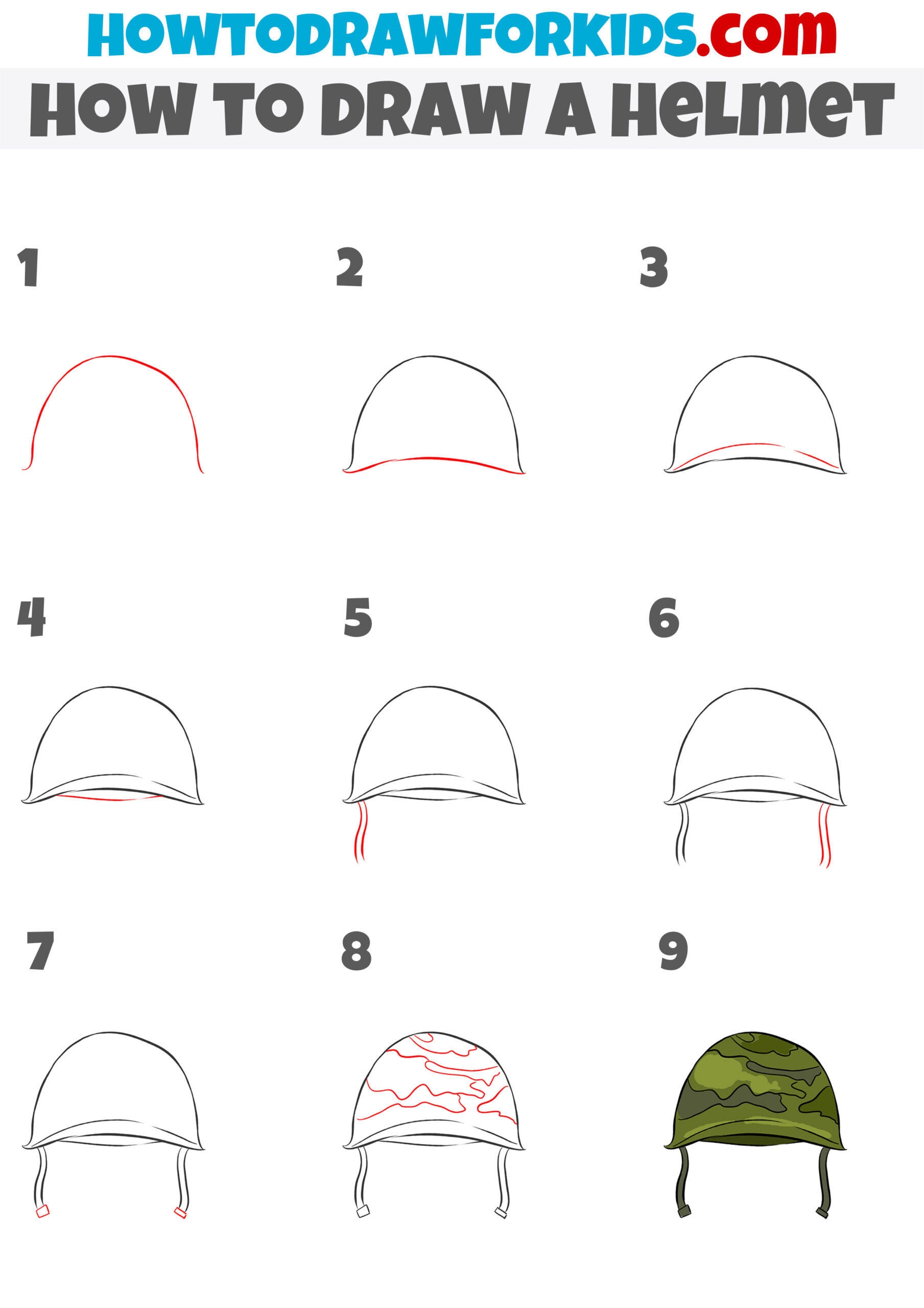 In this tutorial, I will show you how to draw a helmet. I am sure that this lesson will be very useful for you, and you will be able to apply the knowledge and skills gained in it in the future.
A helmet is a headgear that fits snugly around the head and covers a person's ears. It is a means of personal protection of the human head from injury and injury. Helmets are most commonly worn by the military, pilots, athletes and firefighters.
I hope that this lesson will not cause you any difficulties and that you will like it, because I developed it especially for children and novice artists. Don't worry if you don't have any drawing experience yet. Prepare the materials necessary for drawing and start drawing the helmet step by step.
Materials
Pencil
Paper
Eraser
Coloring supplies
Time needed: 15 minutes
How to Draw a Helmet
Draw the upper outline of the helmet

Depict this part as an arc. The upper contour of the helmet should be in the form of a half oval.

Add the bottom outline of the helmet.

Draw a slightly curved line connecting the bottom edges of the previous element.

Depict a line for the visor of the helmet.

Draw a curved line slightly above the previous one.

Sketch out the back of the helmet.

Just below the visor, add a line curved in the opposite direction.

Draw the helmet strap on the left side.

Depict curved lines from the bottom edge of the helmet near the visor.

Draw the strap on the right.

This part should look similar to the previous one. Draw it on the right side of the helmet.

Add the helmet strap buckles.

At the lower ends of the two straps, sketch out the buckles in the form of small rectangles.

Draw the camouflage pattern.

Use wavy lines to draw a pattern on the surface of the helmet to mask it.

Color the drawing.

To color the helmet, choose different shades of green.
This tutorial on how to draw a helmet step by step has come to an end. I will be glad if you share your impressions of this tutorial in the comments. You can also ask your questions and suggest ideas for new drawing lessons. Don't forget to follow us on social media.
I also want to remind you that for your convenience, a PDF file with a short version of this lesson has been created. After downloading this file, you can come back to this tutorial later and even without using the Internet.