Now you have to complete a new interesting lesson in which you will learn how to draw a cat mouth. The instructions will be very simple.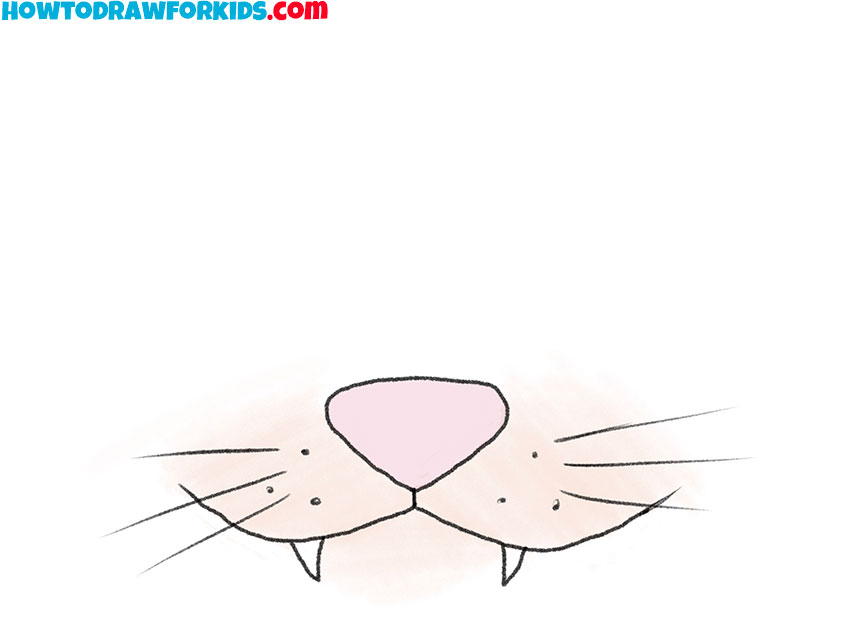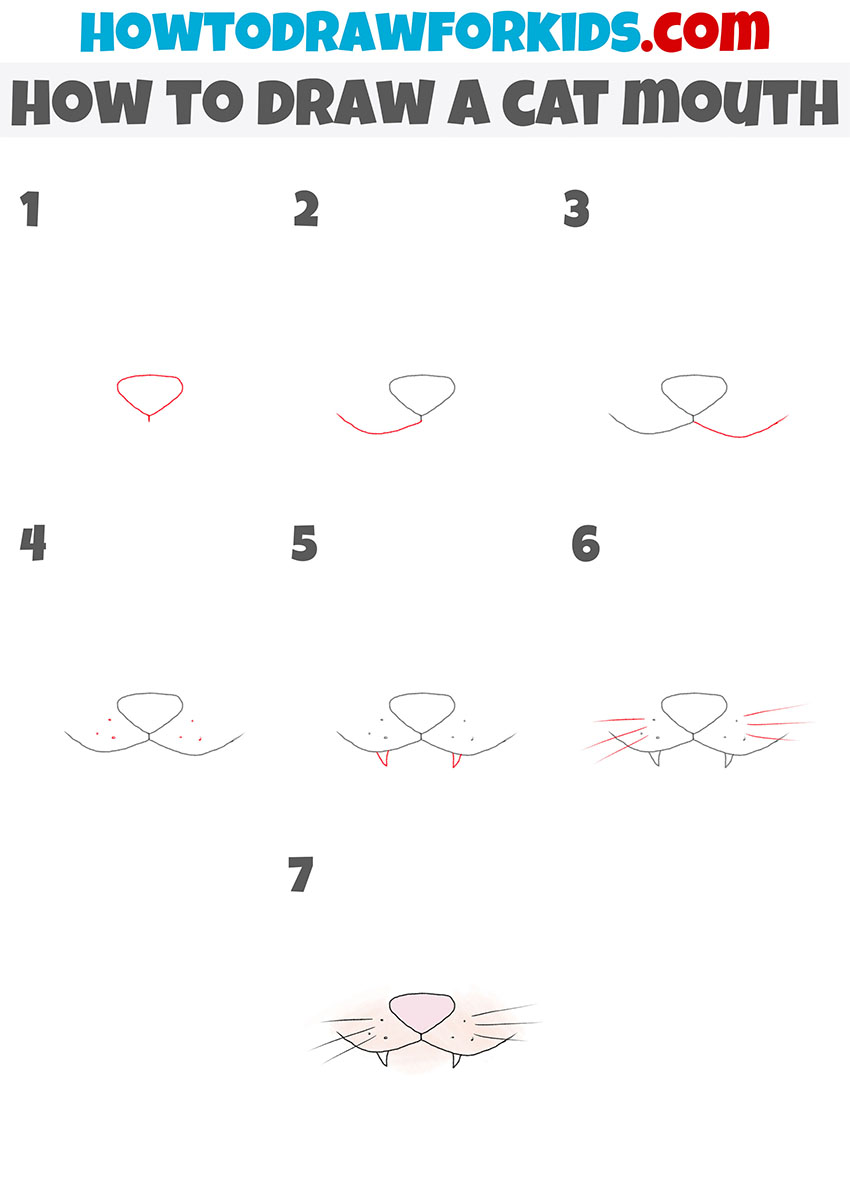 Let's continue the topic of drawing different body parts of cats, and in this lesson I will show you how to draw a cat mouth. This tutorial will be one of the easiest tutorials that are presented on this site.
The instruction includes only seven simple steps. This tutorial will use simple lines, so any child or aspiring artist can easily complete the tutorial.
In the picture, you see the front of the muzzle where the mouth is located. At the same time, you will learn how to draw a cat's nose, whiskers and teeth. You can use the acquired skills in the future when you want to draw the whole face of a cat.
Materials
Pencil
Paper
Eraser
Coloring supplies
Time needed: 25 minutes
How to Draw a Cat Mouth
Draw the nose.

The nose has a triangular shape.

Depict one side of the mouth.

On the left side, draw a smooth, rounded line.

Add the second side of the mouth.

Repeat the previous step and draw a symmetrical line on the right side.

Add the dots.

Depict the few large dots on the front of the muzzle.

Sketch out the teeth.

Draw the small pointed fangs on each side.

Depict the whiskers.

Add a few thin, straight lines on each side.

Color the cat mouth.

You will need light beige and light pink.
Lesson over! Now you have mastered a very simple way, how to draw a cat mouth quickly and easily. I hope that you have followed all the drawing steps correctly and respected the proportions.
Now you can download a short version of the lesson in PDF format for free. Thus, the lesson will always be available to you, and you can repeat it at any time.