Now you will learn how to draw a cruise ship. With the help of this lesson, you will once again train your creative abilities.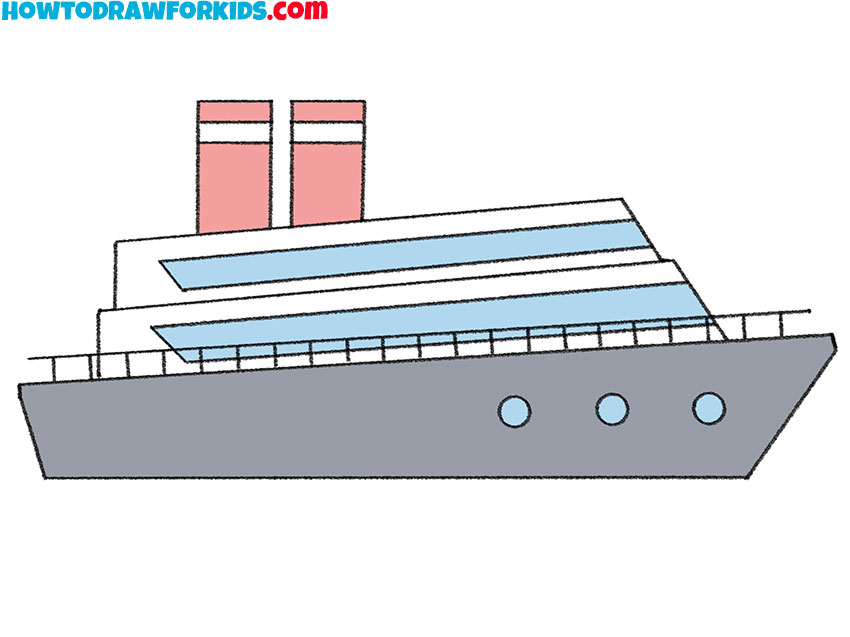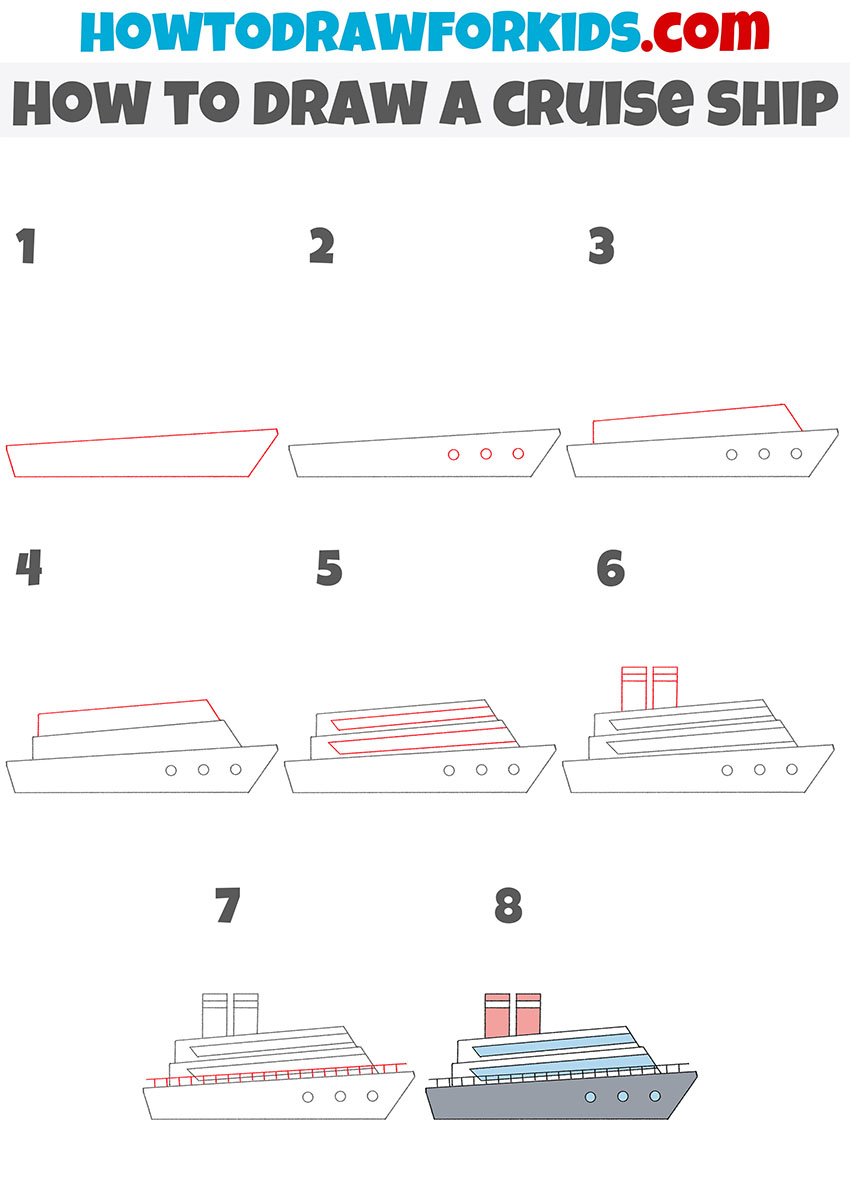 I decided to dedicate this lesson to drawing water transport, and now you will learn how to draw a cruise ship. This is a huge ship that has everything you need for a good rest and entertainment. The cruise ship makes tourist trips in the inland waterways of one country or between countries.
In this lesson, you will draw smooth, straight lines. In the process of work, you can use any improvised elements or draw all the lines yourself.
If all the art supplies are already at hand, then you can start the lesson. Be careful to get great results.
Materials
Pencil
Paper
Eraser
Coloring supplies
Time needed: 30 minutes
How to Draw a Cruise Ship
Draw the main body.

With the help of several straight lines, draw a figure of the same shape as in the example.

Depict the portholes.

In front of the body, draw three identical circles.

Add the bottom superstructure.

With the help of several straight lines, depict the closed structure on the upper deck.

Sketch out the top add-on.

Repeat the previous step and use straight lines to depict the top of the ship.

Draw the windows.

At the top of the ship, draw the windows with a few straight lines.

Depict the chimneys.

Use straight lines to draw two identical pipes at the top of the liner.

Draw the railing.

On the deck, depict the railing with one straight line and many short transverse lines.

Color the drawing.

For coloring, you will need gray, blue, and red.
Now you know how to draw a cruise ship step by step. If you wish, you can improve your drawing and draw the environment for the liner. For example, draw the sky and sea waves. Write in the comments if you liked this lesson. Your opinion is very important to me. At the end of the lesson, I suggest you download a PDF file for free, which contains a brief instruction and additional training materials.