I have prepared for you a tutorial on how to draw a child's face. This tutorial is very simple and consists of only nine easy steps.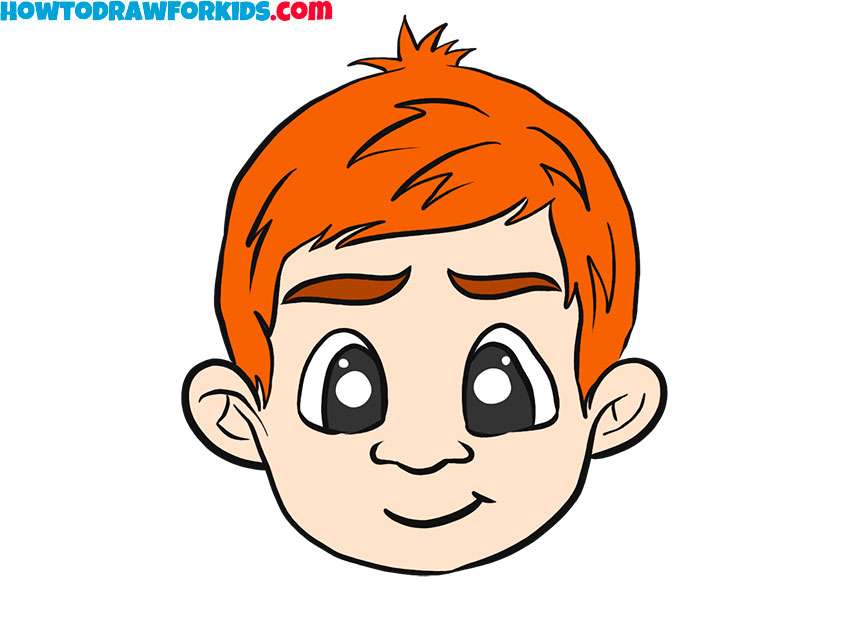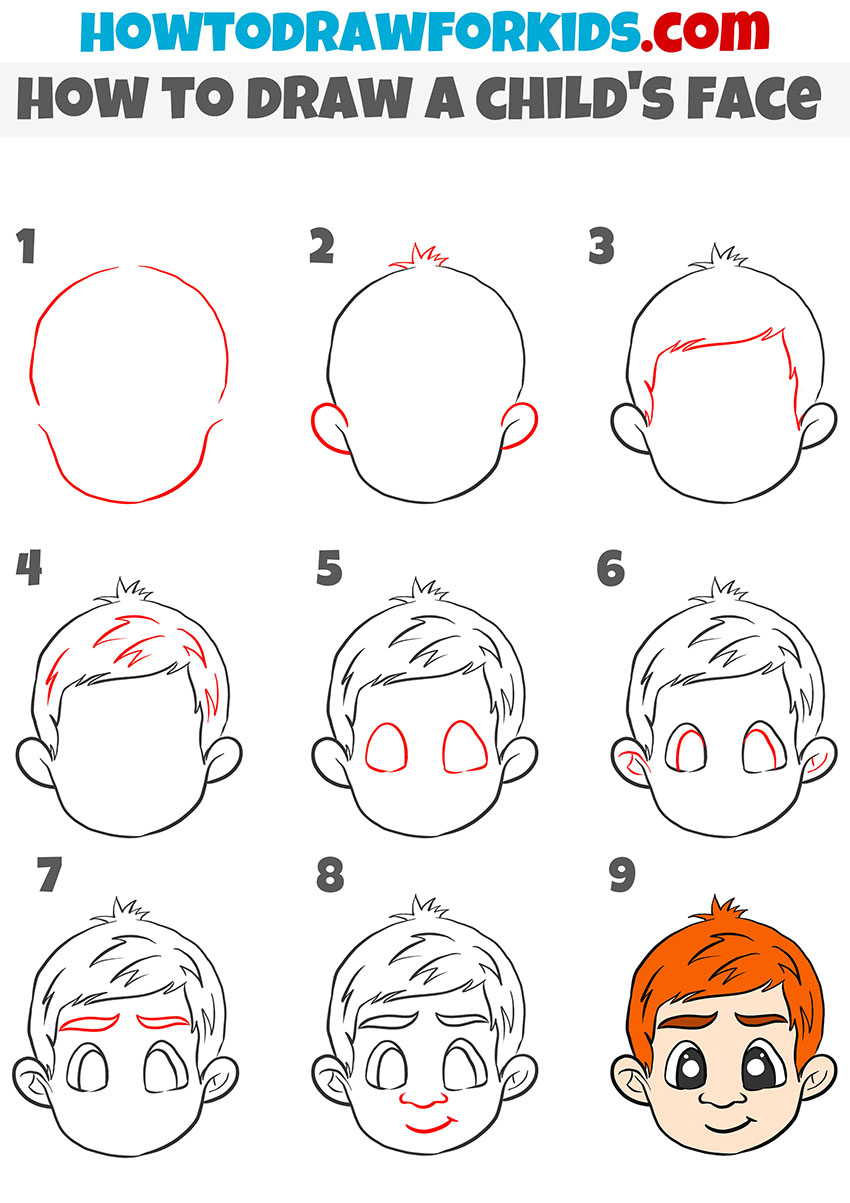 In this tutorial, you will be able to learn how to draw a child's face step by step. I deliberately created this tutorial in such a way that it would not be too difficult for you to portray a face, even if you do not have experience as an artist yet.
The face is the front of a person's head. The face can express human emotions through facial expressions. Looking at a person's face, we can understand that he feels joy, sadness, fatigue, pain, happiness, anger, or some other emotion. On the face are the eyes, nose, cheeks, forehead, eyebrows, cheekbones, mouth, and chin.
To draw a child's face you need to use this tutorial. It consists of nine easy steps.
Materials
Pencil
Paper
Eraser
Coloring supplies
Time needed: 15 minutes
How to Draw a Child's Face
Draw the lines for the oval of the face.

To do this, use curved lines as shown in the picture.

Depict the outline of the ears and hair at the crown.

At this stage, you need to use curved lines of different sizes.

Add details.

Draw the outline of the hair around the forehead and temples.

Add the main section of the hair.

You can depict hair using curved lines as shown in the picture.

Depict the eyes.

You can draw these elements using shapes that look like ovals.

Draw the inside of the eyes and ears.

Sketch out these details as shown in the picture.

Now draw the eyebrows.

The eyebrows should be portrayed a little raised in surprise.

Add nose and mouth.

You can use curved lines to add these important details.

Color the drawing.

Choose any color for your eyes, hair, and skin.
If you liked this tutorial, be sure to tell your friends about it. Subscribe to our social networks and do not forget to comment on drawing lessons. Traditionally, I have prepared a PDF file for your convenience, which contains a short version of this lesson. If you save this file, you can use this lesson at any time convenient for you, even if there is no Internet connection.