In this step by step simple lesson you will learn how to draw a nose from below. Start this guide and enjoy the drawing process!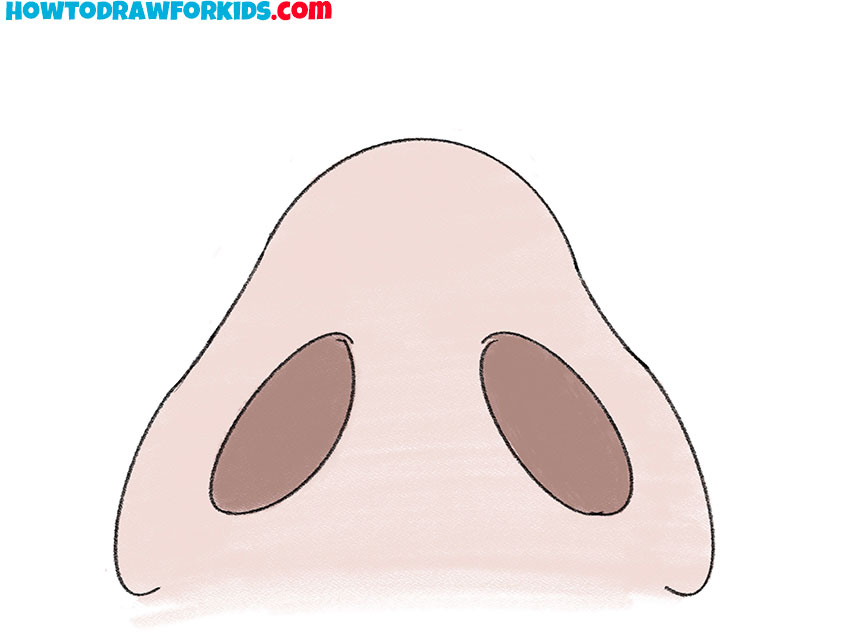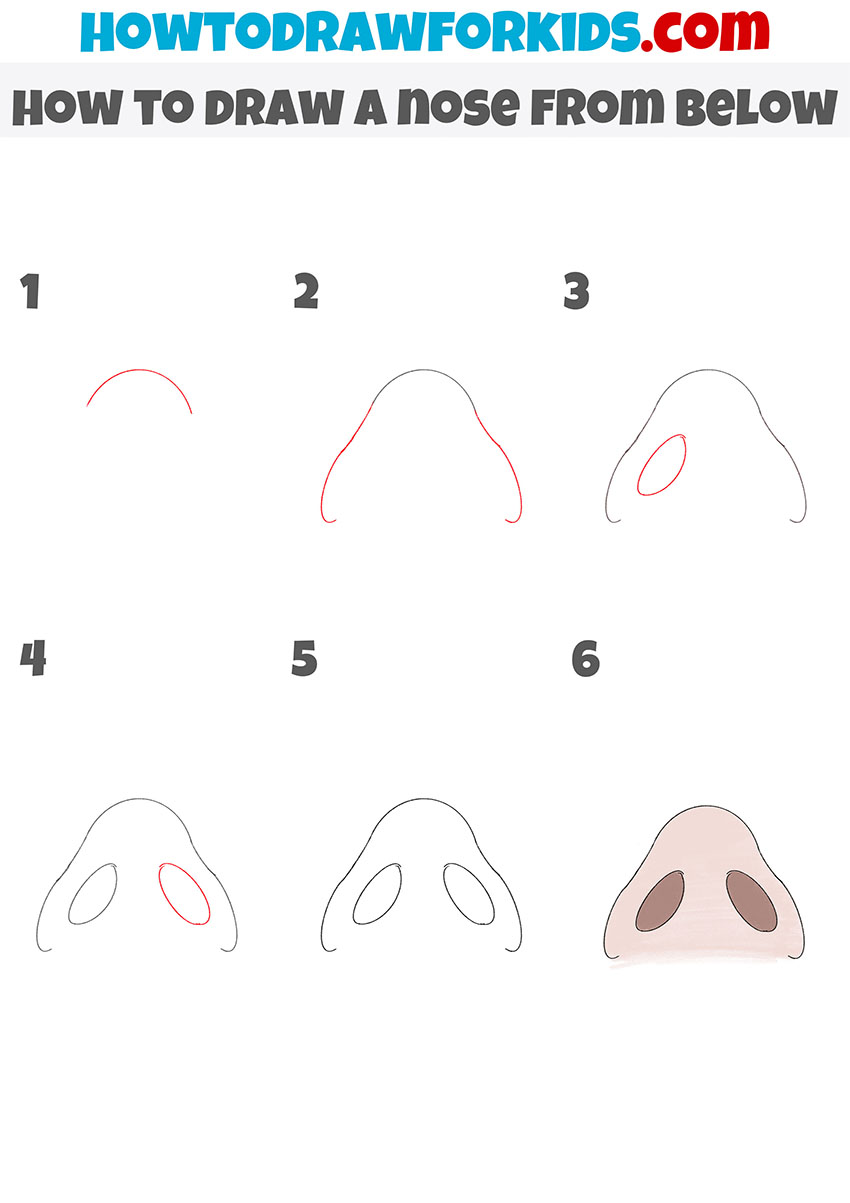 I want to present you with a new lesson in which I will show in detail how to draw a nose from below. The lesson includes six steps that any child and aspiring artist can easily repeat.
A person's face can be drawn from different angles, and this simple tutorial shows in detail how to draw a nose from below. If the person turns their head back, you will only see the bottom of the nose. It is in this position that the nose is shown in the figure.
This lesson will help you train your spatial imagination and the skills you will be able to use effectively in the future. Each step in this manual has a short and clear description. Use these tips to get the best results.
Drawing the nose from below is very easy and you will soon see for yourself. It uses simple lines and a minimum of elements, so you will quickly complete this task and gain useful skills.
Materials
Pencil
Paper
Eraser
Coloring supplies
Time needed: 25 minutes.
How to Draw a Nose from Below
Draw the tip of the nose.

This is a simple step in which you need to draw a small rounded line.

Depict the sides of the nose.

Draw smooth lines on the sides, while maintaining symmetry.

Add one nasal opening.

Sketch out an oval on the left side.

Depict the second nasal opening.

On the right side, draw another oval of the same shape.

Correct inaccuracies.

Compare your drawing with my example and correct inaccuracies if necessary.

Color the nose.

Use any colors for drawing.
The next lesson is completed and now you can evaluate the result of your work. I hope that you have followed each step correctly and that you have a great drawing. Share your impressions in the comments, I would be interested to know your opinion.
As a reminder, you can now download the short version of the lesson as a PDF file. Thus, the lesson will be available to you at any time when you want to be creative.