Learn how to draw a Smurf with this easy tutorial in just nine easy steps. Start the lesson and get useful skills!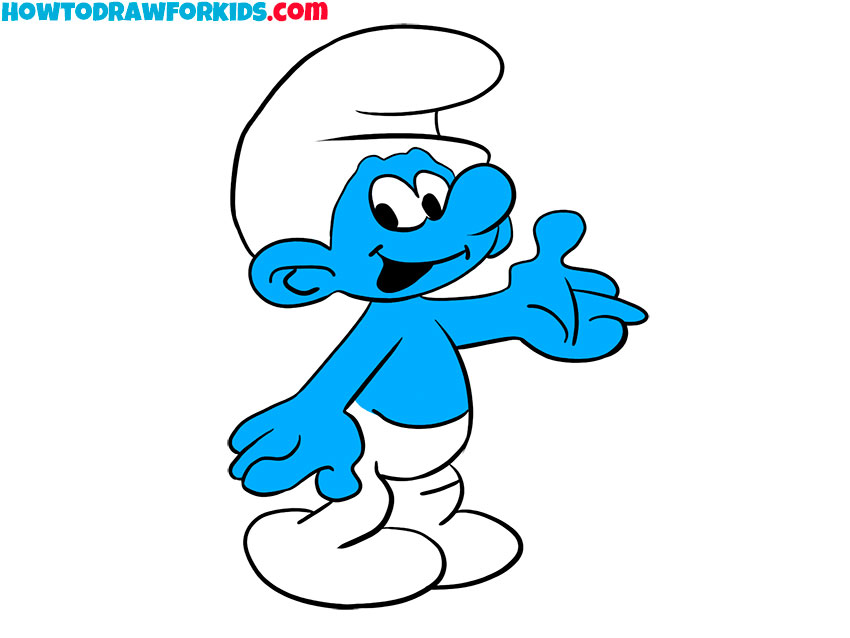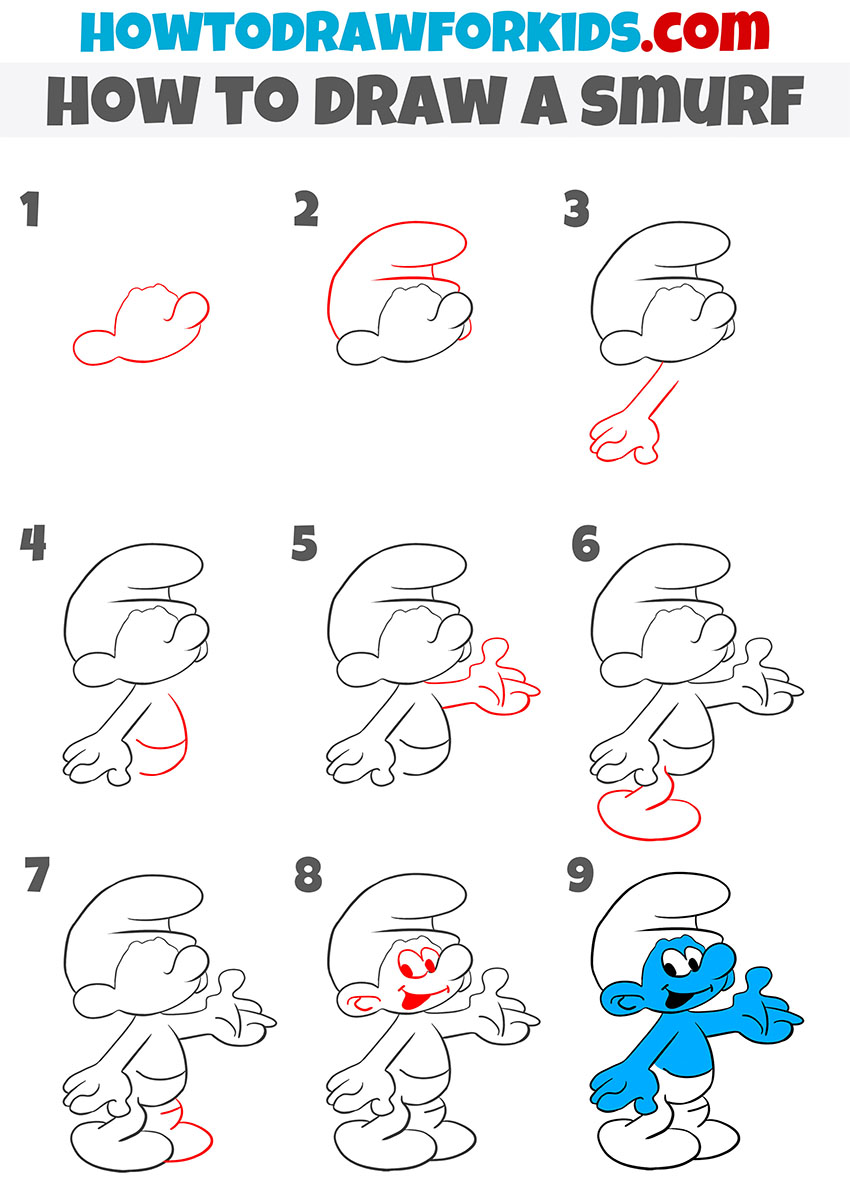 Now I will show you how to draw a Smurf. This is a fictional character that we know from comics, an animated series, and a series of video games. Smurf is very popular, the image of this hero can be seen on various objects, there are also toys with the image of Smurf.
Smurfs are small blue creatures that live in a small village. They have different qualities, but in general, it can be said that the representatives of these unusual people are hardworking, cheerful, and courageous.
Most often, you can see Smurf in a white hat and white pants. It is in this image that you will now draw Smurf. This lesson is very simple and you can easily draw a Smurf if you are careful and consistent.
Materials
Pencil
Paper
Eraser
Coloring supplies
Time needed: 25 minutes
How to Draw a Smurf
Draw the face.

The face has a complex shape and consists of several elements.

Depict the hat.

With the help of smooth rounded lines draw the hat on the head.

Sketch one hand.

Draw the forearm with the help of straight lines and draw the hand.

Draw the belly.

Depict a smooth rounded line and mark the belt.

Add the second hand.

On the other hand, draw the second hand in the same position as in the example.

Sketch out one leg.

With the help of rounded lines depict one leg.

Draw the second leg.

With smooth rounded lines depict the second leg.

Add details.

Depict the facial features and the inside of the ear.

Color the drawing.

You will need blue for the skin, everything else will be white.
I hope that Smurf turned out exactly the way you wanted. Thanks to this step-by-step tutorial you have learned how to draw a popular character. Also, complete lessons from other categories to improve your skills.
I remind you that you have the opportunity to download a short version of this manual in PDF format. This will help you return to the lesson at any convenient time.