Now I will show you how to draw an ambulance step by step. In this lesson, you will acquire useful skills.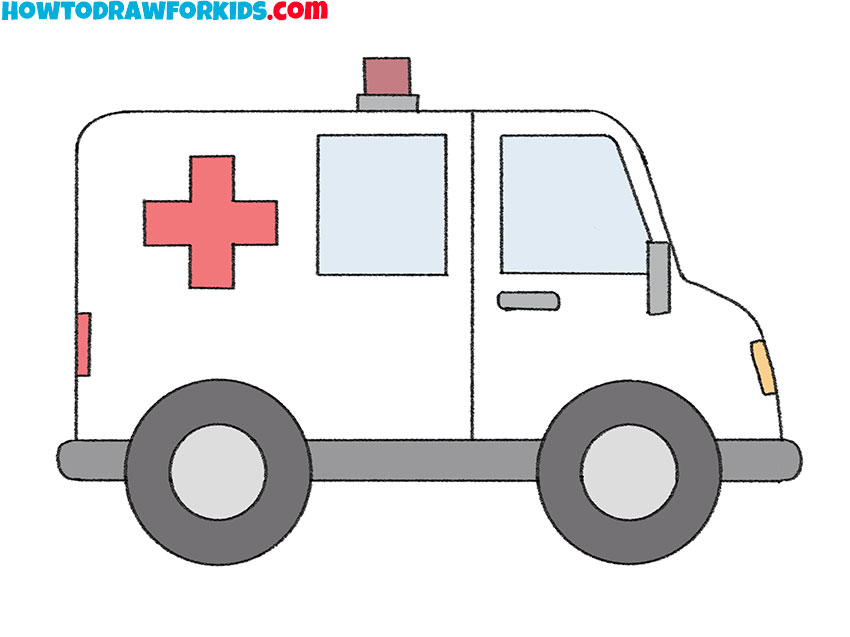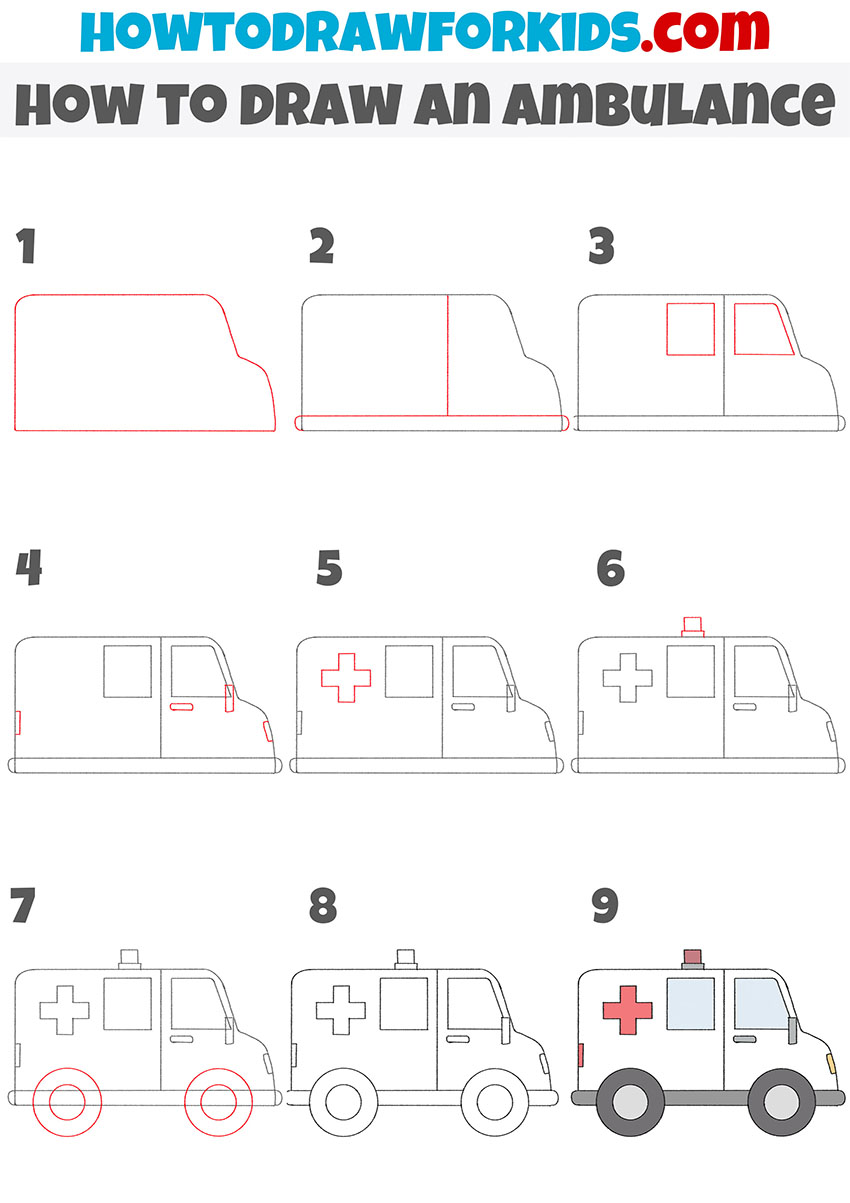 So, before you is a simple instruction on how to draw an ambulance. Here is a very simple way to draw, which any novice artist can easily master. The picture shows a car that provides medical care for diseases, accidents, injuries and other situations that require urgent medical attention.
Such a car is equipped with special equipment that allows you to provide the patient with the necessary assistance and quickly transport him to a medical facility. There is a flashing beacon on the roof of the car, this is a special light signal. On the side of the car is the emblem of the Red Cross, which refers to medical symbols.
All these elements you have to depict in your drawing. So grab your art supplies and get started with the tutorial.
Materials
Pencil
Paper
Eraser
Coloring supplies
Time needed: 30 minutes
How to Draw an Ambulance
Draw the outer outline of the car.

Using straight and curved lines, draw the outline of the car in the same shape as in the example.

Add the dividing lines.

Mark the lower platform and draw two compartments of the car with a vertical line.

Depict the windows.

Using straight lines draw two quadrilaterals.

Add small elements.

Draw the door handle, side mirror, front and rear lights.

Sketch out the cross.

On the side of the car, draw a cross using even, straight lines.

Draw the flashing beacon.

On the roof of the car, depict the flashing beacon in the form of two rectangular shapes.

Depict the wheels.

Draw the front and rear wheels using circles of different diameters.

Correct inaccuracies.

Take the eraser and carefully erase all the extra lines in your drawing.

Color the drawing.

You will need different shades of gray, as well as blue, red, and yellow.
Now you know how to draw an ambulance step by step. You can use the acquired skills to draw other cars. I would love to hear from you and look forward to your feedback. Right now you can download a PDF file for free, which contains a brief instruction and additional useful materials.