This time I want to give you a lesson on how to draw a fence step by step. I'm sure you will enjoy this simple lesson!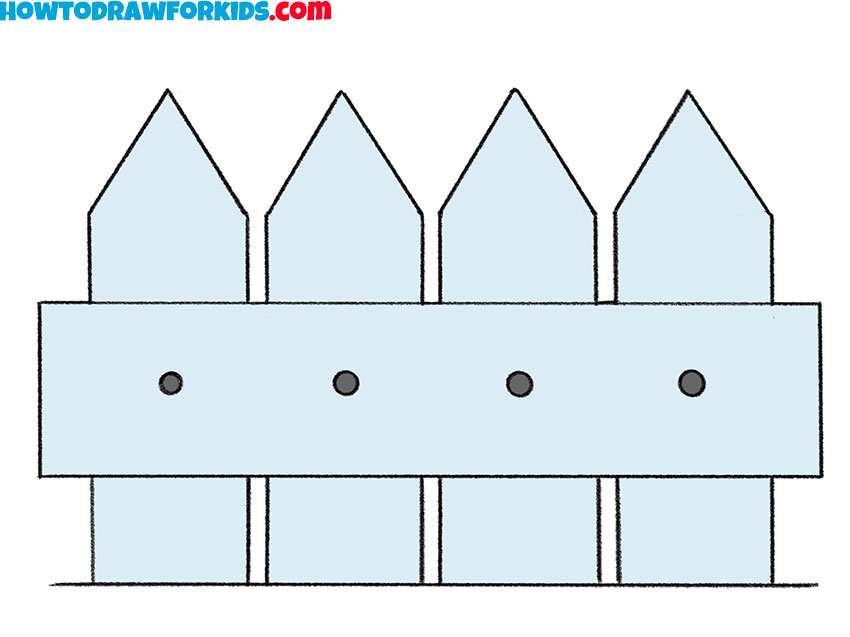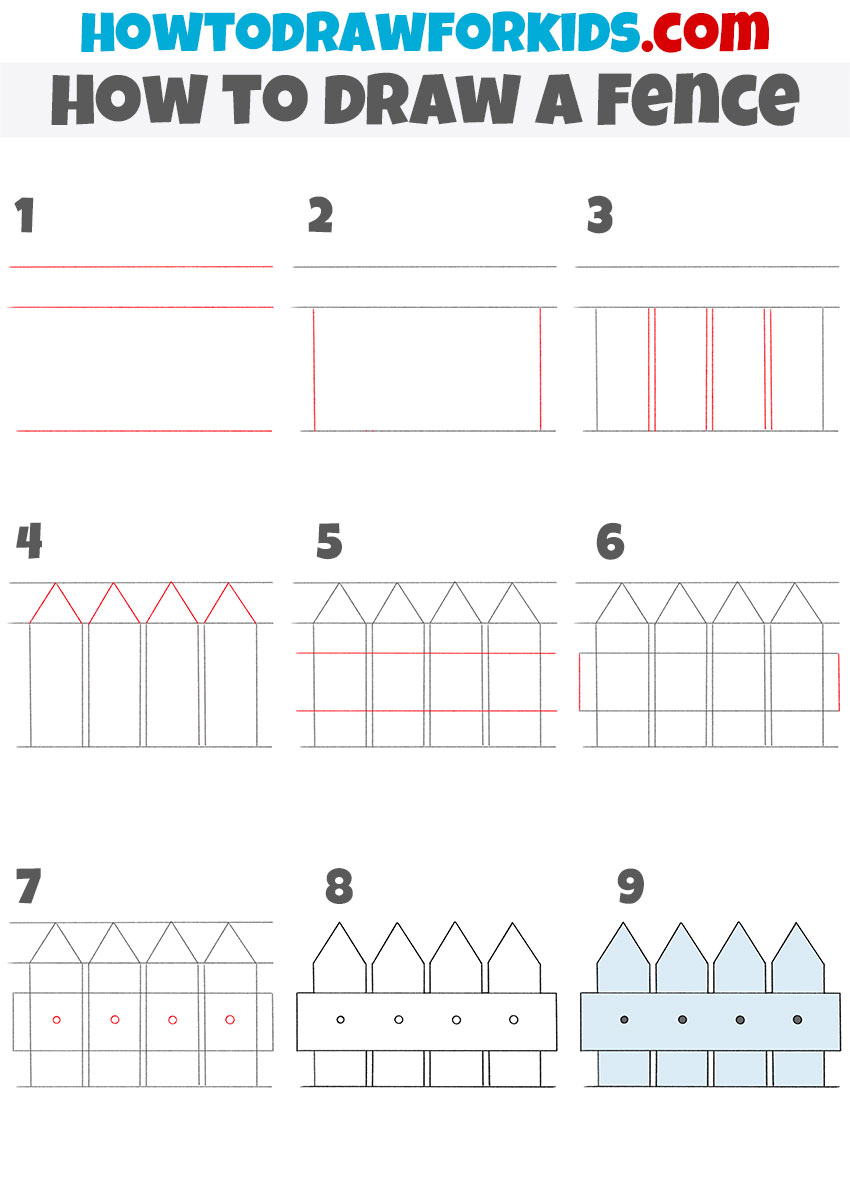 In this drawing tutorial, you can learn how to draw a fence. This guide will help you practice drawing straight lines. Our drawing lessons are sure to help you improve your artistic skills.
A fence is a structure that encloses an area, typically outdoors, and is usually constructed from posts that are connected by boards, wire, rails, or netting. I'm sure you've seen many different fences made from different materials. This time you can draw a fence with planks pointed at the top.
I think you already want to start drawing that beautiful fence. Then get your drawing materials ready and get to work!
Materials
Pencil
Paper
Eraser
Coloring supplies
Time needed: 20 minutes
How to Draw a Fence
Draw the auxiliary lines.

To complete this step, you should draw three identical horizontal lines.

Add the edge outlines.

Draw two same vertical lines connecting two of the previously drawn lines.

Depict the bottom parts of the planks.

Add six vertical lines, placing every two of them closer to each other than the next.

Draw the tops of the planks.

Depict these parts pointed, they should look like triangles without bases.

Start drawing the plank in the middle.

Draw two same straight horizontal lines in the middle of the previously drawn planks.

Add the sides of the plank in the middle.

Draw two straight lines connecting the previously drawn lines on the right and left sides.

Draw the tacks on the plank.

Outline a circle on each of the four planks you have drawn.

Erase the auxiliary lines.

Use an eraser to remove unnecessary lines from the drawing.

Color in the drawing.

You can use blue and black to color this fence.
This concludes this drawing lesson. I hope you enjoyed it and would love to see your feedback in the comments. Don't forget to become our social media subscriber to keep up to date with all updates. I have prepared a PDF file in which you can see a summary of this lesson and return to it at any time.