I suggest you learn this new lesson on how to draw an eggplant step by step. In this guide I suggest you follow seven simple steps.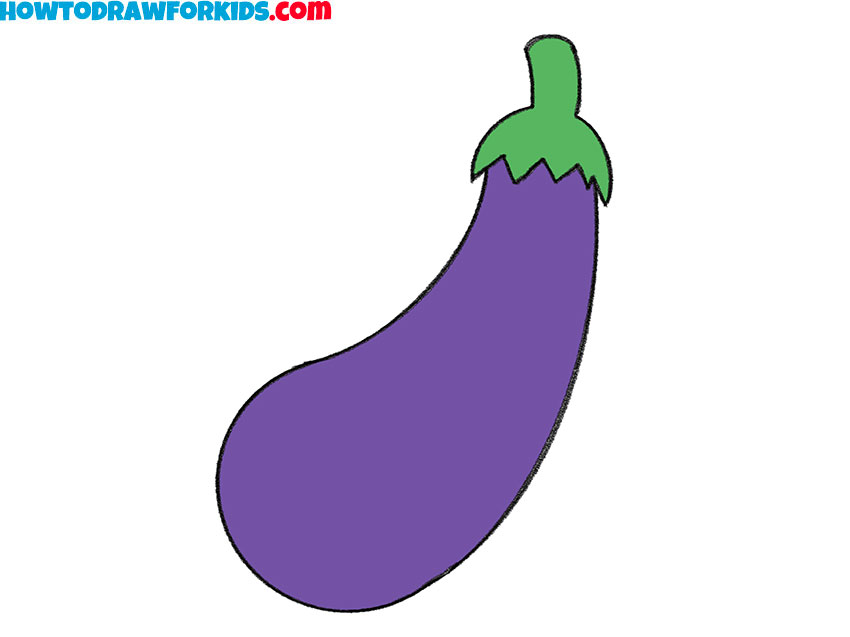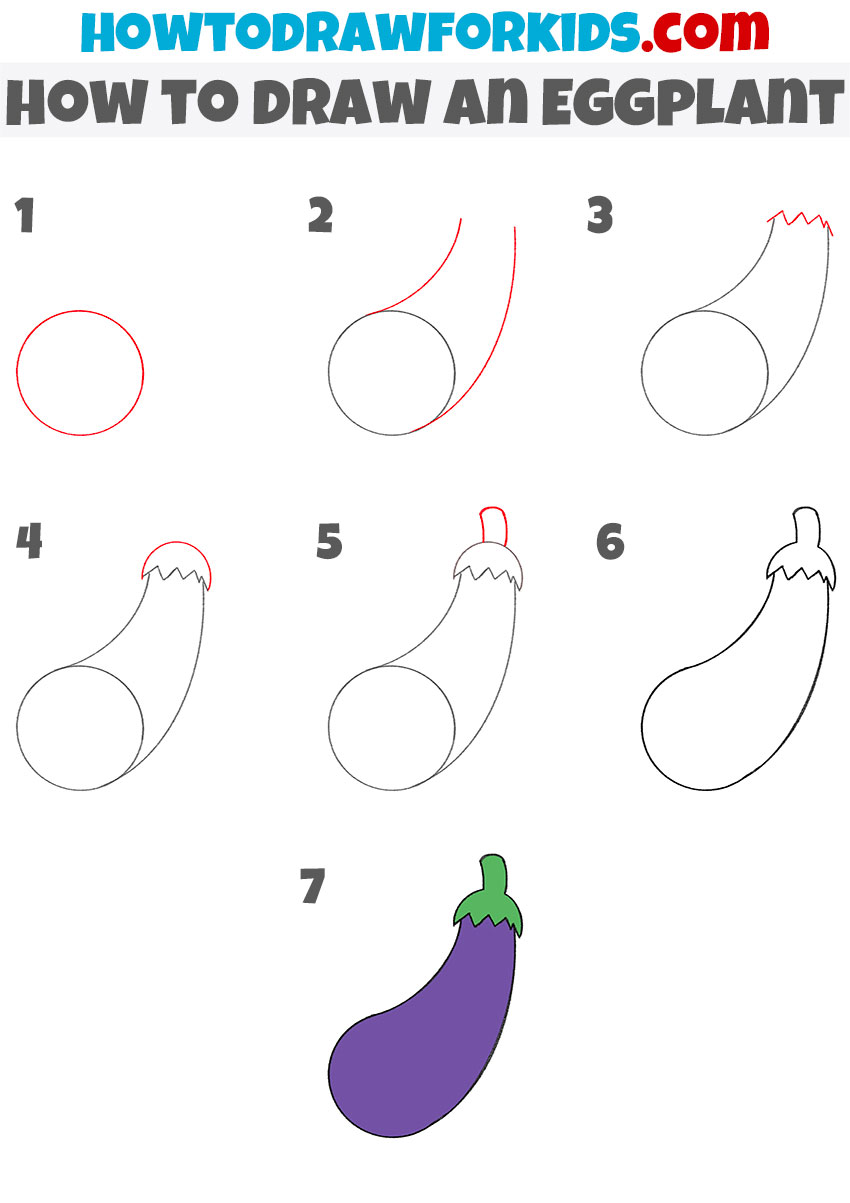 In this interesting drawing lesson, you will learn how to draw an eggplant step by step. This tutorial will help you learn new drawing skills that will be useful to you in the future.
Eggplant is a tender perennial plant of the nightshade family, grown for its edible fruits. Eggplant comes in many different colors and sizes, from the common large, teardrop-shaped purple variety to long and skinny Asian varietals.
Drawing an eggplant will be easy and interesting, there will be no difficulties here. So let's start a lesson in which I will tell you how to draw this vegetable.
Materials
Pencil
Paper
Eraser
Coloring supplies
Time needed: 20 minutes
How to Draw an Eggplant
Draw the bottom of the eggplant.

Outline a circle which will be an auxiliary line for drawing the bottom of the eggplant.

Add the middle part of the vegetable.

Depict two curved lines coming from the previously drawn circle.

Start drawing the top of the eggplant.

Connect the two previously drawn lines with a zigzag line.

Add an element at the top.

Outline an arc over the previously drawn zig-zag line.

Draw the stem of the eggplant.

You can depict it as a curved line at the top of the eggplant you have drawn.

Erase the auxiliary lines.

Use an eraser to remove unnecessary lines from the drawing.

Color the drawing.

Use green and purple to color this drawing.
That's all! What are your impressions of this drawing lesson? I hope you had a great time drawing the eggplant! If you enjoyed this drawing lesson, share it with your friends and leave a comment, I would be interested to read it. Also, I would be happy if you could become one of our subscribers. By tradition, I have prepared for you a PDF file that contains the drawing steps described above and some other useful additions.