In this tutorial, I want to show you how to draw a cute bunny. I promise that this lesson will be very simple and interesting.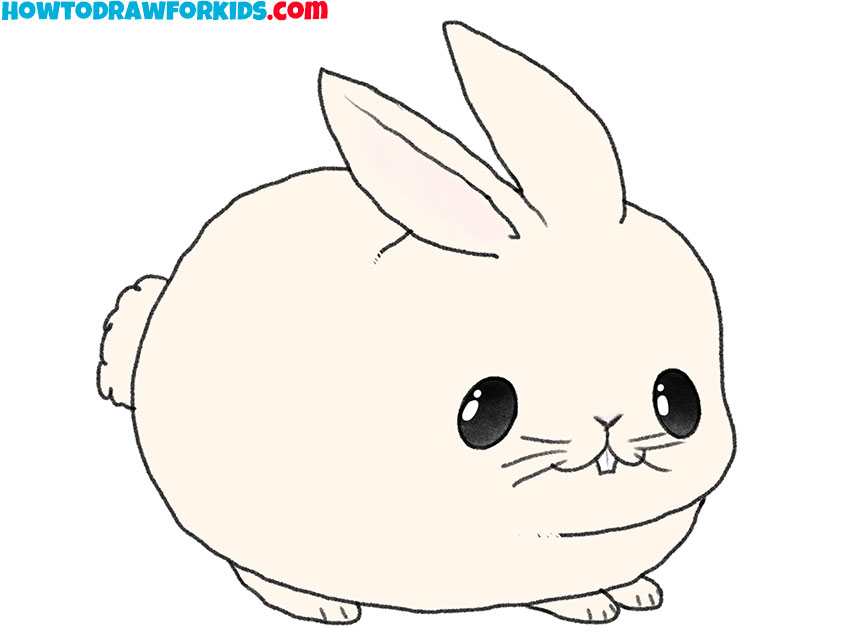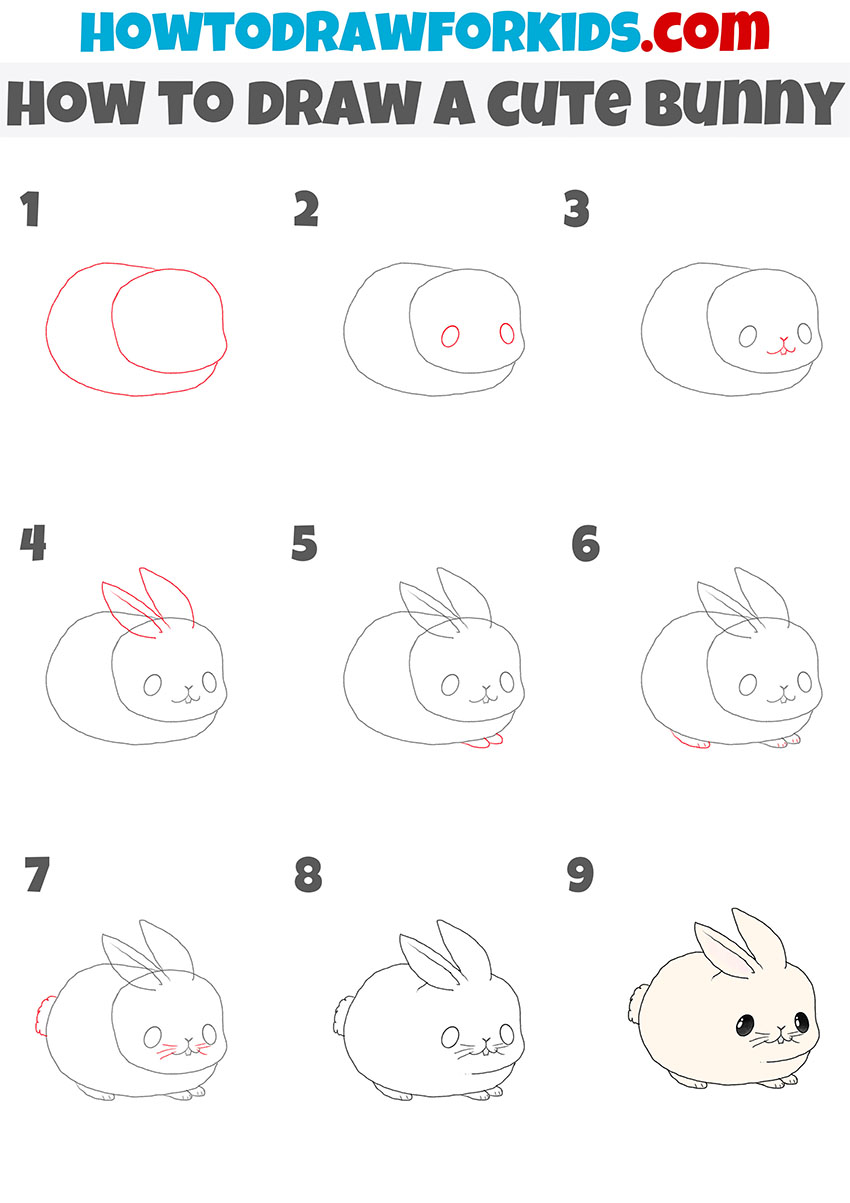 Now you have to complete a new exciting lesson in which you will learn how to draw a cute bunny. This small, fluffy animal evokes pleasant emotions. The bunny is pleasant to hold in your hands, because it has very delicate fur.
You can see that the body of the bunny has a rounded shape, the head smoothly passes into the body, the ears are located side by side. With a simple instruction, you can easily draw a cute bunny.
To do this, you must carefully follow all the steps of drawing and carefully draw all the lines. If you want to make your drawing more realistic, then add shadows and detail the fur with short, thin strokes.
Materials
Pencil
Paper
Eraser
Coloring supplies
Time needed: 30 minutes.
How to Draw a Cute Bunny
Draw the head and torso.

First draw a circle to depict the head, then add the torso.

Sketch out the eyes.

Depict two identical ovals.

Add the rest of the muzzle.

Just below eye level, draw the small nose and mouth, then add teeth.

Depict the ears.

With smooth lines, draw two ears of the same shape as in the example.

Draw the front paws.

This is a very simple step in which you have to draw two rounded lines.

Add the hind paw.

Now depict one hind paw and with the help of short strokes add the toes.

Depict the rest of the elements.

Sketch out the whiskers on the muzzle and draw the short tail with an uneven line.

Correct inaccuracies.

The drawing is almost ready, and now you need to remove all unnecessary lines.

Color the cute bunny.

Choose a beige. Add highlights to the eyes.
For your convenience, I have prepared a short version of the lesson in PDF format in advance. Save this file so that the lesson is always available to you.