In this lesson, I will tell you and show you how to draw a cute fox. I have no doubt that the creative process will give you pleasure.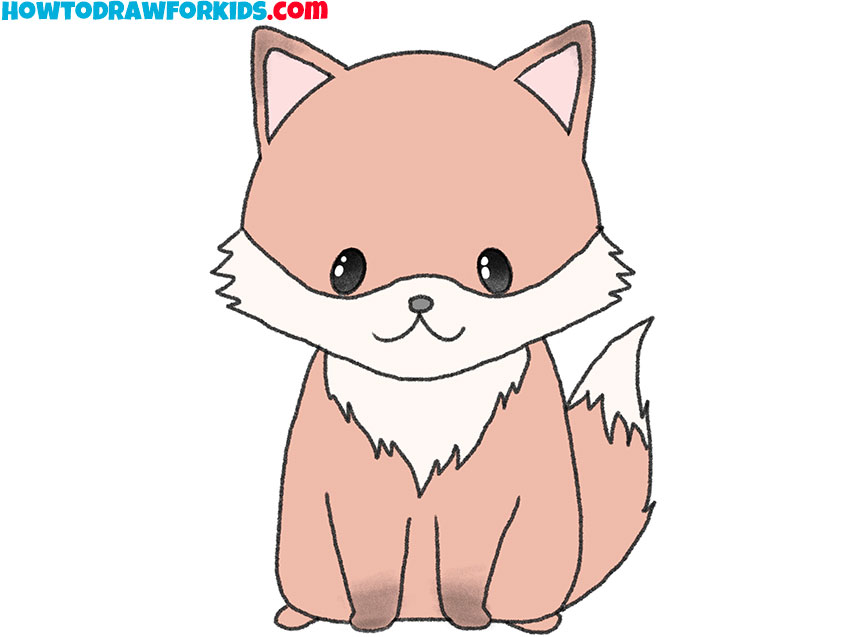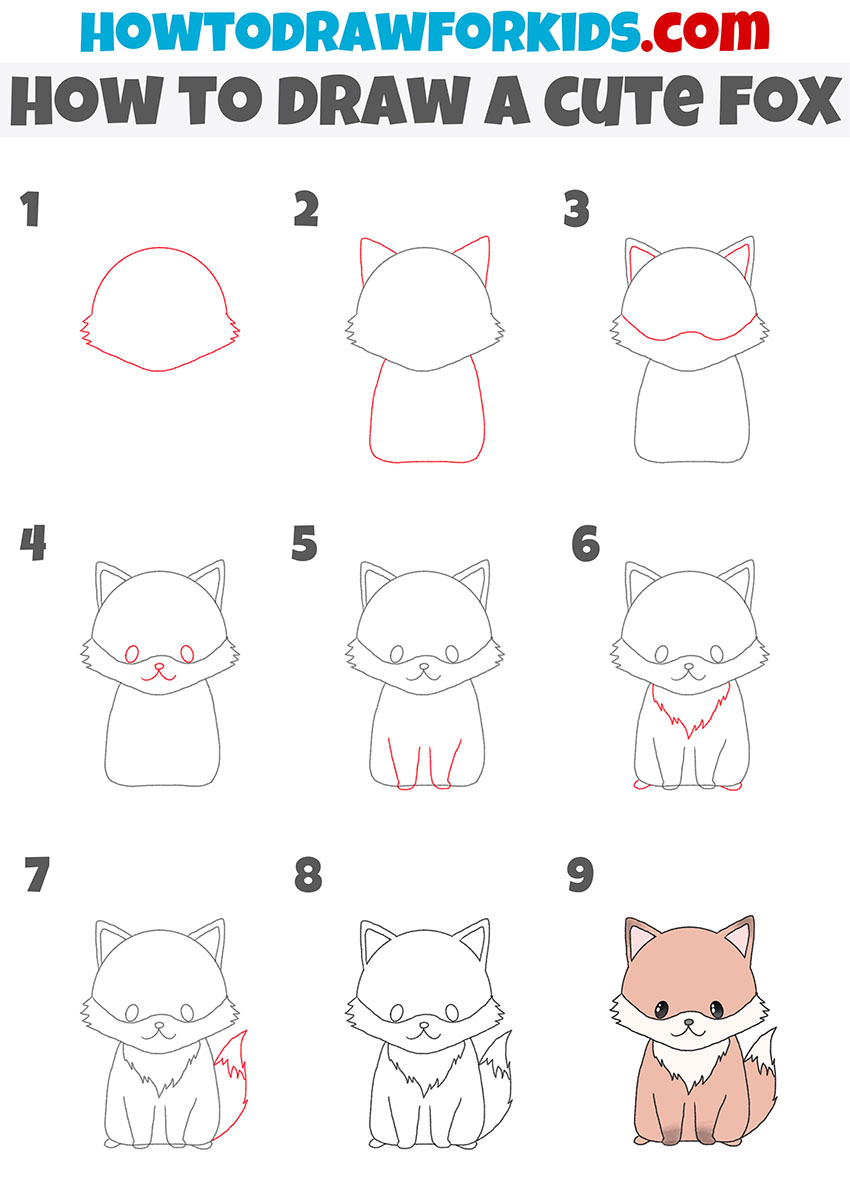 I suggest you complete another exciting lesson in which you will learn how to draw a cute fox. This is a good object for drawing, and any novice artist can easily cope with this task.
Here, the fox is presented in a cartoon style and looks really cute. The fox has a large head, a small body, fluffy hair on the chest and a beautiful tail.
The fox is in a sitting position. The paws are shown schematically and there will be no complicated construction, so you can easily depict this position of the paws.
Materials
Pencil
Paper
Eraser
Coloring supplies
Time needed: 30 minutes
How to Draw a Cute Fox
Draw the head.

The upper part of the head is round, the lower part is pointed, with strands of fur on the sides.

Depict the ears and torso.

Draw pointed ears on the head, sketch out the rectangular torso at the bottom.

Detail the color.

Add the inside of the ear and draw a line on the muzzle where the color will be different.

Draw the elements of the muzzle.

Depict the eyes in the form of two ovals, add the small nose and mouth.

Sketch out the front paws.

With smooth lines, draw two front paws, while observing symmetry.

Add the hind paws and fur on the chest.

The hind legs are very small. Draw the fur on the chest with uneven lines.

Sketch out the tail.

On the right side, depict the tail that is raised up.

Correct inaccuracies.

Carefully remove all extra lines and trace the outline of the drawing.

Color the cute fox.

This is the final step, in which you should color the fox's fur orange.
Finally, I suggest you download a short version of the lesson in PDF format for free. In this file, you will find simple instructions and additional useful materials that will come in handy if you want to return to the lesson.