A super simple lesson on how to draw a fox step by step is ready for you, which consists of only nine easy steps.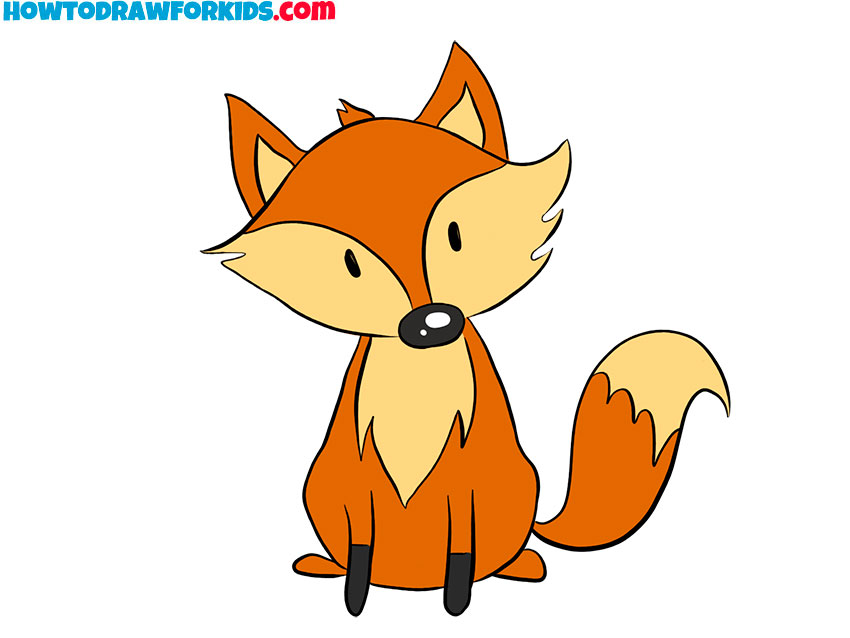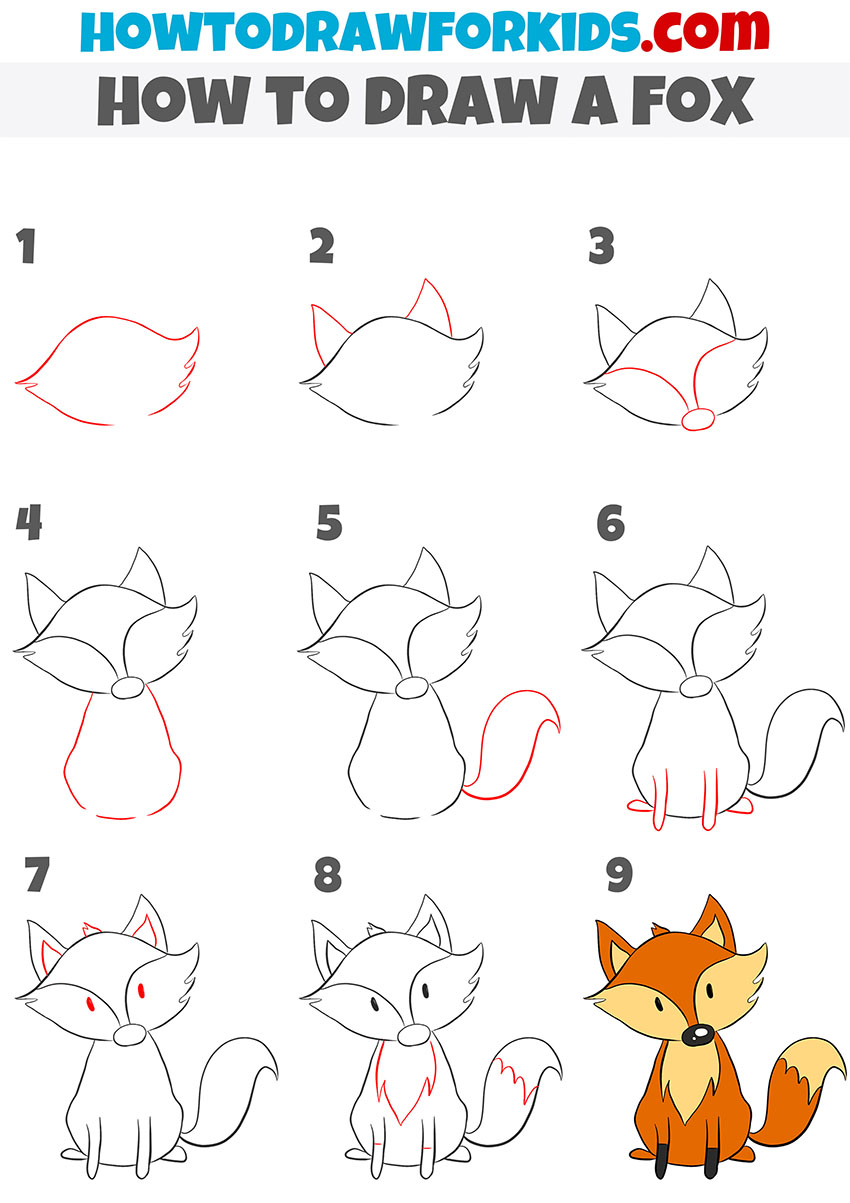 I have prepared for you an exciting lesson on how to draw a fox step by step. This drawing will turn out to be very cute and cute for you. Follow the step by step, according to the instructions, then you will definitely cope with this lesson.
Fox is one of the most popular characters in children's fairy tales. The fox is considered a carnivorous mammal. The fox is often called cunning. In fact, this is how these animals began to be called due to the fact that foxes are excellent hunters and are very good at obscuring tracks and avoiding pursuit.
I think you already want to start drawing a fox step by step as soon as possible. Then take all the necessary supplies and proceed with this lesson.
Materials
Pencil
Paper
Eraser
Coloring supplies
Time needed: 20 minutes
How to Draw a Fox Step by Step
Draw the head of the fox.

First of all, depict the animal's head, pointed at the sides, using curved lines.

Depict the fox's ears.

The fox's ears appear pointed at the top and stand upright.

Sketch out lines on the face.

To separate the fur area along the sides of the head, draw two curved lines and draw the nose.

Draw the body of the animal.

The body of the fox is similar in shape to an oval. Depict this with broken lines.

Add the tail of the fox.

This part of the animal's body looks large, lush and beautiful. Use flowing lines.

Draw the paws of the animal.

Depict the fox's legs thin and small in the lower torso.

Add the eyes and the inside of the ears.

Draw an outline inside the ears. Add fur between the ears, depict the eyes as dots.

Add details.

Depict lines on the legs, and also draw the fur on the chest and tail of the fox.

Color the drawing.

Use orange, beige and black to color the fox.
So you have coped with drawing a fox step by step. I will be glad to read your comments with questions, feedback and wishes. For your convenience, a PDF file containing a short description of this lesson has already been prepared.