How to Draw a Wedding Ring
Now I will show you how to draw a wedding ring. With the help of a simple instruction, you will once again train your creative abilities.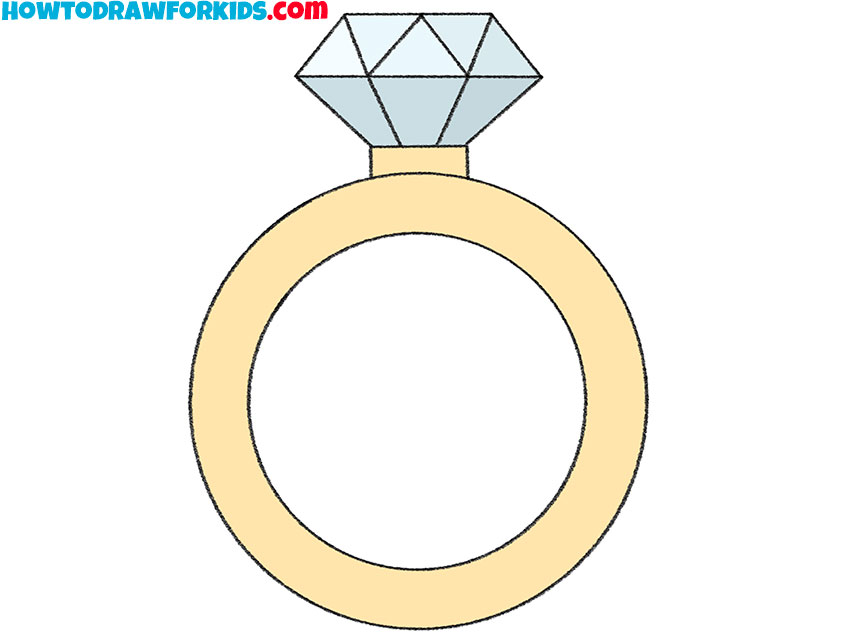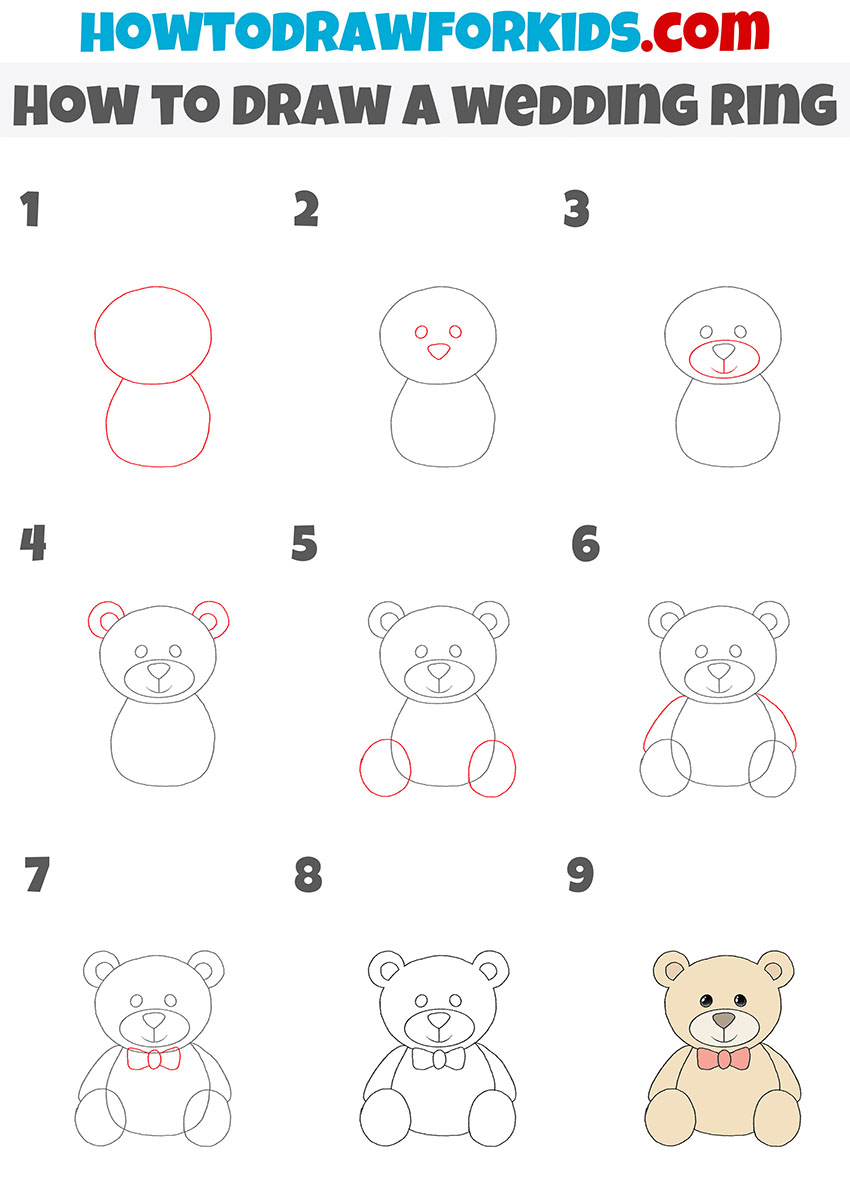 Now you have to complete an interesting and useful lesson, which shows in detail how to draw a wedding ring step by step. This is a piece of jewelry that has long symbolized marriage bonds. Traditionally, future spouses exchange rings during the wedding ceremony. The wedding ring is made of gold and can have a different design. For example, a ring can have an absolutely smooth surface, an ornament can be applied to it, or precious stones can be added. Diamonds, rubies, sapphires, emeralds and other stones are commonly used to decorate engagement rings.
In the picture, you see an engagement ring, which is adorned with a large precious stone. In this lesson, you will once again train your ability to draw simple geometric shapes. To successfully complete the lesson, your attention to detail and high accuracy will be required. Take your time and try to carefully draw all the lines.
Now prepare all the art supplies you need to complete this lesson and get to work.
Materials
Pencil
Paper
Eraser
Coloring supplies
Time needed: 30 minutes
How to Draw a Wedding Ring
Draw the main outline.

Determine the size of the drawing and draw an even circle.

Add the thickness of the ring.

Inside, draw another circle of smaller diameter.

Depict the mount for the stone.

Draw a small rectangular shape at the top of the ring.

Sketch out the outline of the gem.

With the help of several straight lines, draw the polygon, the same shape as in the example.

Start drawing the faces of the stone.

Draw one straight horizontal line in the middle of the stone.

Depict the top faces.

Draw four more straight lines across the top of the stone.

Draw the bottom faces.

Depict two straight lines at the bottom of the stone.

Color the drawing.

Use light shades of beige and blue.
So the fascinating lesson came to an end, in which you learned how to draw a wedding ring. If you liked this step-by-step guide, then leave a little feedback in the comments. I want to remind you that now you can download a short version of the lesson in PDF format for free. The file contains simplified instructions and additional training materials that will help you complete this lesson at any convenient time.