With this step-by-step tutorial, you will learn how to draw a sombrero quickly and easily. I'm sure this guide will be helpful to you.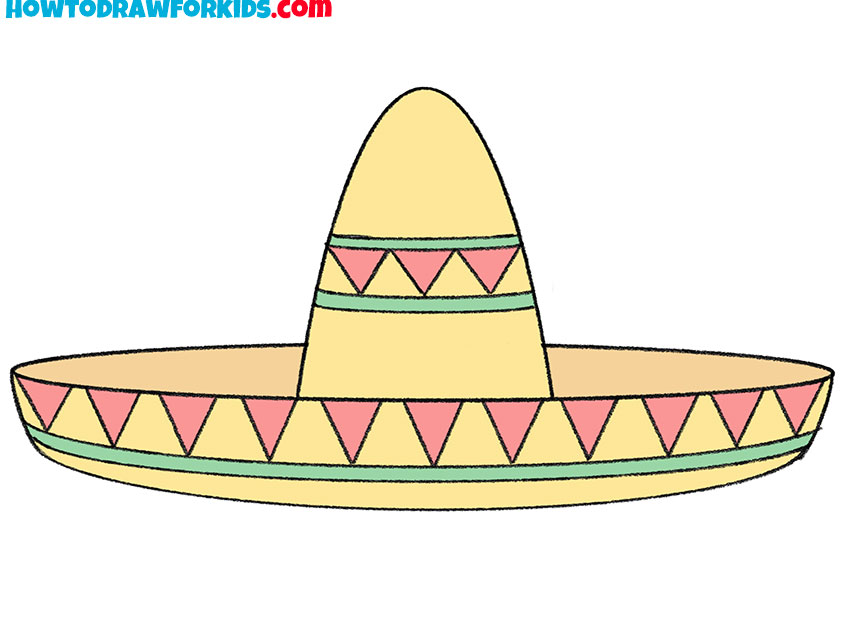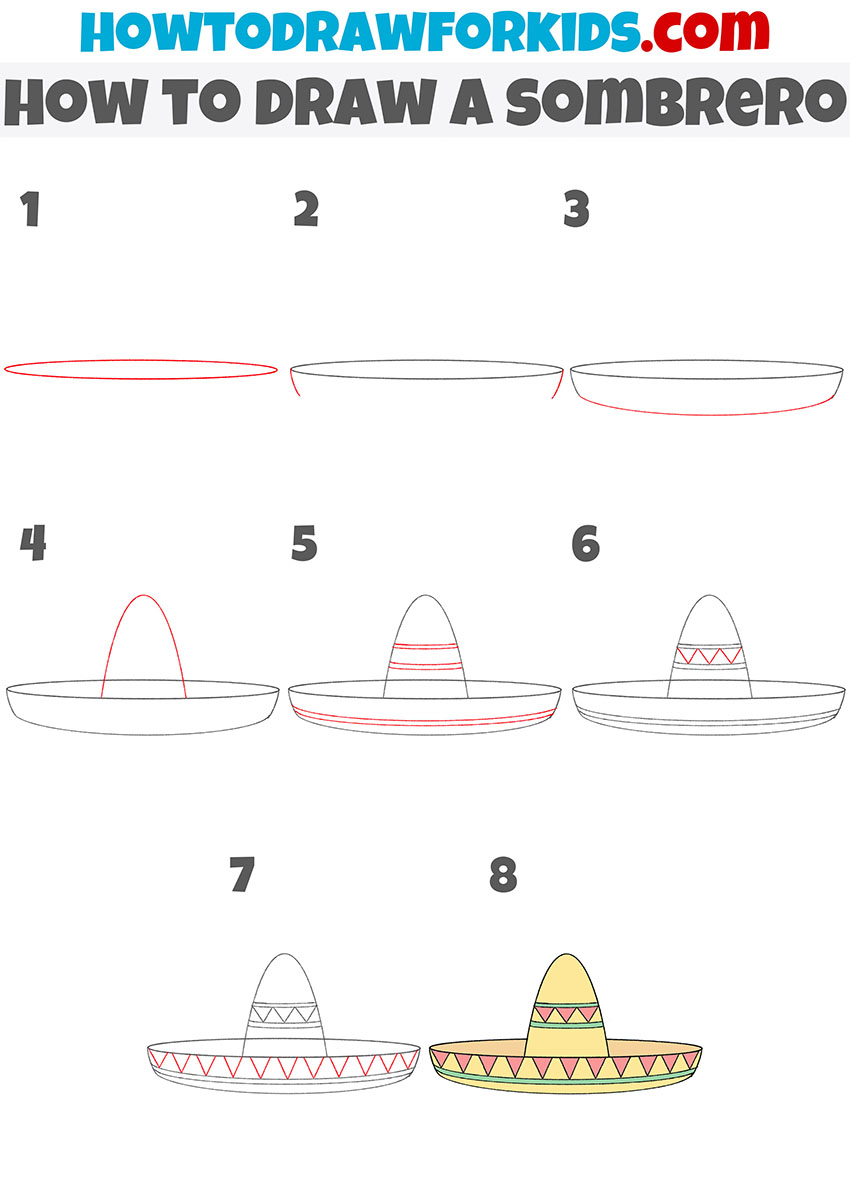 In this tutorial, I want to show you how to draw a sombrero. The lesson will be useful for you, and once again you will train your spatial imagination and the ability to draw smooth rounded lines.
Now you will learn how to draw a sombrero step by step. The sombrero is a wide-brimmed Spanish hat. This hat is part of the Mexican national costume.
Sombreros are usually made from straw or felt. The brim on the hat is very wide, and therefore the shade well covers the entire face, shoulders and neck. Thus, the hat perfectly protects from the sun on a hot day. Now, the sombrero is popular in many countries with a hot climate.
Materials
Pencil
Paper
Eraser
Coloring supplies
Time needed: 30 minutes.
How to Draw a Sombrero
Draw the top outline of the brim on the hat.

To do this, sketch out an even elongated oval.

Draw the sides of the fields.

Depict two small lines along the edges.

Add the bottom outline of the hat.

Sketch out a smooth connecting line at the bottom.

Add details.

Draw the top of the hat, which is shaped like the cone.

Depict stripes to the hat.

Draw a few horizontal lines across the top of the hat and in the brim.

Add the ornament to the top of the hat.

At the top of the hat, draw a zigzag line between the stripes.

Add more details.

Carefully depict a zigzag line on the brim of the hat.

Color the sombrero.

Use several bright colors – yellow, green and pink.
For your convenience, I have prepared a PDF file with a short version of the lesson. Download the file so that you can return to this lesson at any time and repeat if necessary.