In this tutorial, you will learn how to draw a realistic face in just nine very easy steps with helpful tips for you.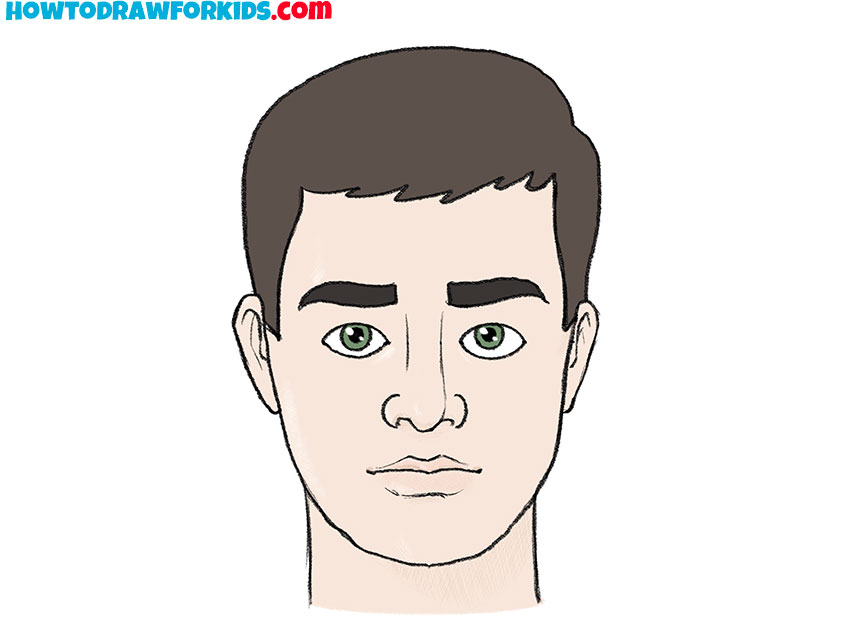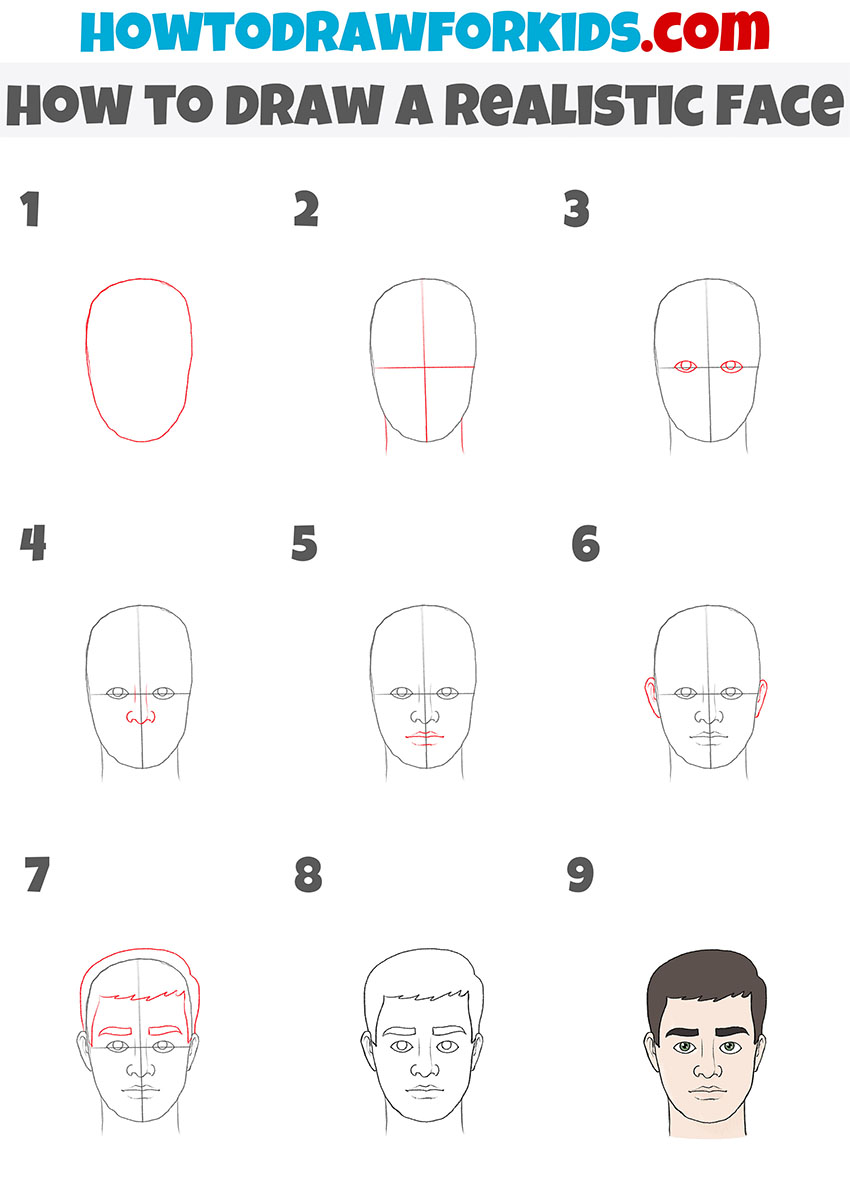 In this lesson, I want to show you how to draw a realistic face. I promise that this step-by-step leadership will be interesting and useful for you.
In this lesson, you will get useful skills, which will definitely come in handy in the future when you want to draw a portrait. This lesson differs from other similar lessons in that here the face has the right features and looks very realistic.
Here you will use auxiliary lines that will help you correctly place all the elements. Auxiliary lines should be even and thin so that you can easily remove them if necessary.
When performing this lesson, try to observe all proportions. Please note that the eyes are located approximately in the middle of the head. The width of the nose is equal to the distance between the eyes.
Materials
Pencil
Paper
Eraser
Coloring supplies
Time needed: 30 minutes.
How to Draw a Realistic Face
Draw the outline of the head.

As an example, draw an oval of the same shape.

Add the neck and guidelines on the face.

Draw two vertical lines to depict the neck. On the face, add two lines that are located crosswise.

Sketch out the eyes.

On the horizontal line, draw two eyes of the same shape.

Depict the nose.

Draw two vertical lines to depict the top of the nose and add the bottom using rounded lines.

Sketch out the ears.

Be careful at this stage and respect the symmetry.

Draw eyebrows and hair.

Using smooth lines of various shapes, draw the outline of the hair and add wide eyebrows.

Correct inaccuracies.

Carefully remove all auxiliary lines in your drawing.

Color the realistic face.

Choose any color for the drawing.
It was an interesting lesson in which you learned how to draw a realistic face. I hope you got a great drawing, and you are happy with yourself.
Especially for your convenience, I have prepared a PDF file in advance, which contains a short version of the lesson and additional useful content. Rather, download the file to always have access to this lesson.