In this tutorial, I will show you how to draw a Labrador. This is a great object for drawing, and you will definitely enjoy the lesson.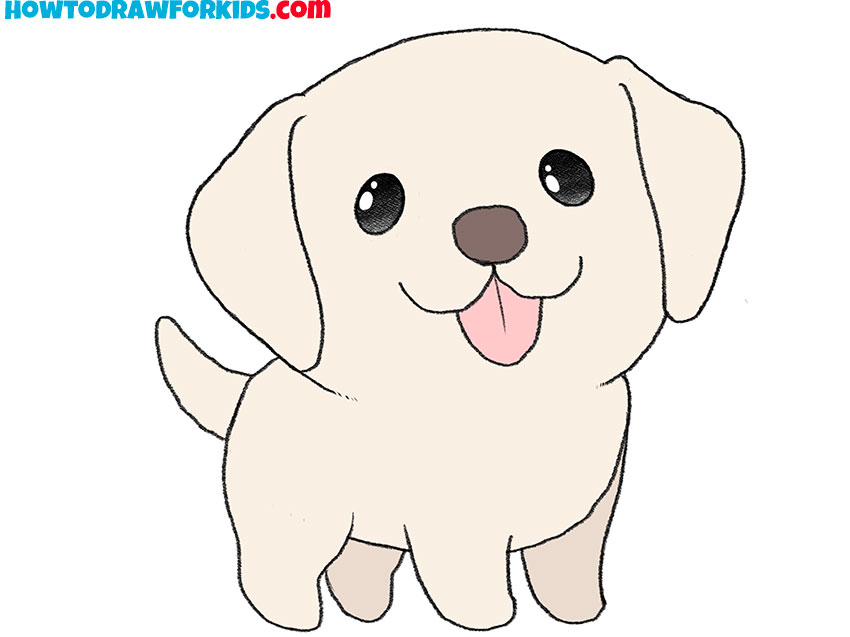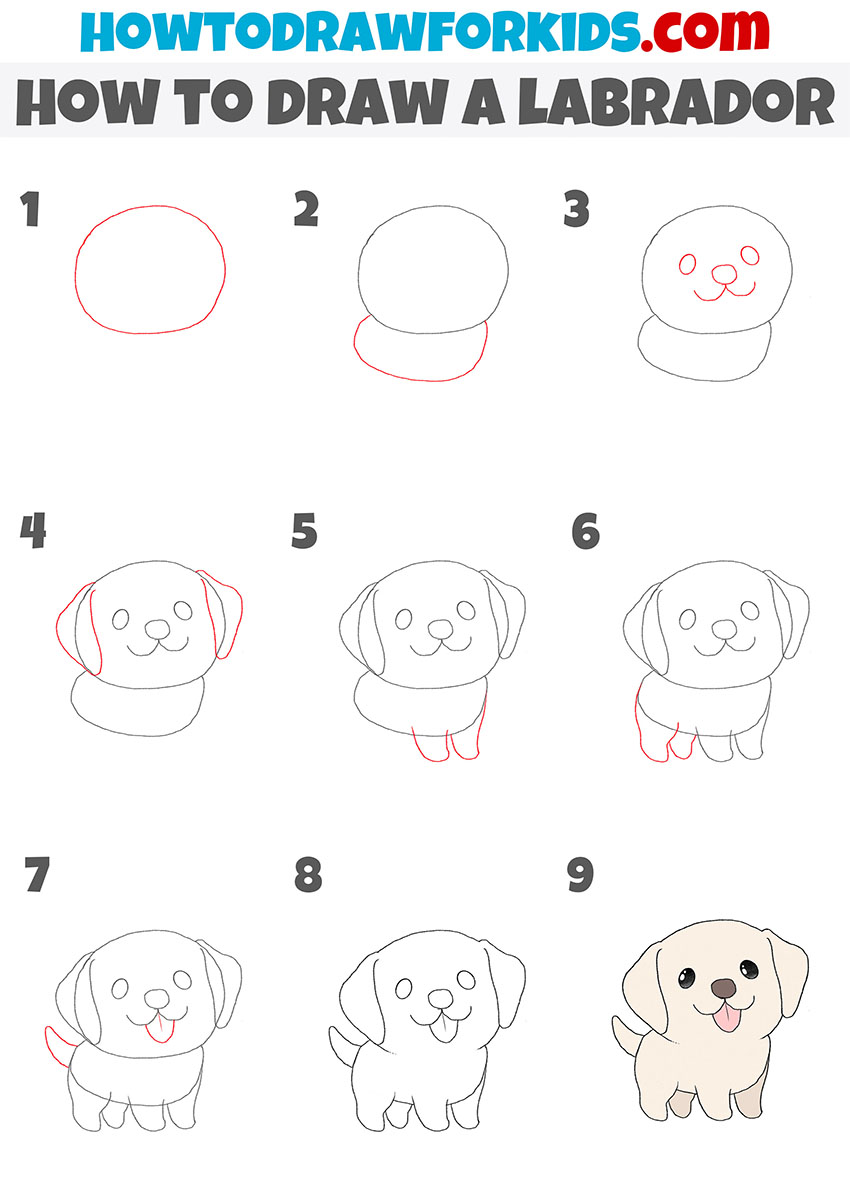 If you love dogs and want to improve your artistic skills, then this lesson will be useful for you. Here you will learn how to draw a Labrador. This is a very popular dog breed.
The Labrador has a large muscular body, a wide head, soft hanging ears. The Labrador's fur can be light beige brown or black in color. The Labrador has a calm, friendly disposition.
This breed is excellent as a reliable friend and companion. The Labrador is very fond of active games and enjoys spending time with all family members, especially with children.
Materials
Pencil
Paper
Eraser
Coloring supplies
Time needed: 30 minutes
How to Draw a Labrador
Draw the head.

Depict a circle to draw the wide head.

Sketch out the torso.

Using a smooth, rounded line, add the small torso.

Depict the ears.

The ears are close to the head and hang down.

Sketch out the front paws.

With smooth lines, draw two short front paws.

Draw the hind paws.

Add two hind paws in the same position as in the example.

Depict the tongue and tail.

With smooth lines, draw the long tongue and the pointed tail.

Correct inaccuracies.

With the eraser, carefully remove all extra lines in the drawing.

Color the Labrador.

You will need beige, gray, pink and black. Add highlights to the eyes.
By tradition, at the end of the lesson, I prepared a PDF file for you, which contains a brief instruction and additional useful content. I recommend that you save this file so that you always have access to the lesson.