Learn how to draw a shield with my easy nine step tutorial. Start the lesson and learn some very useful skills.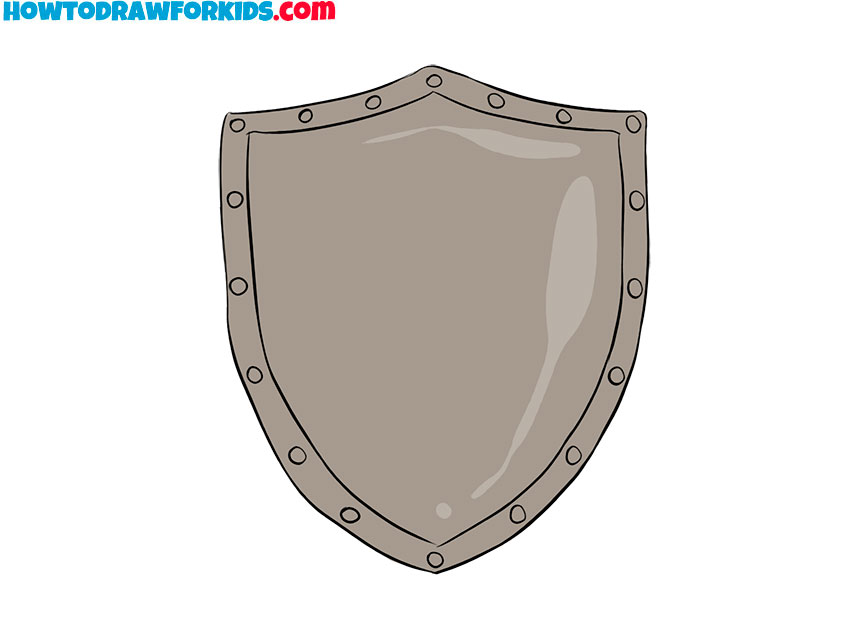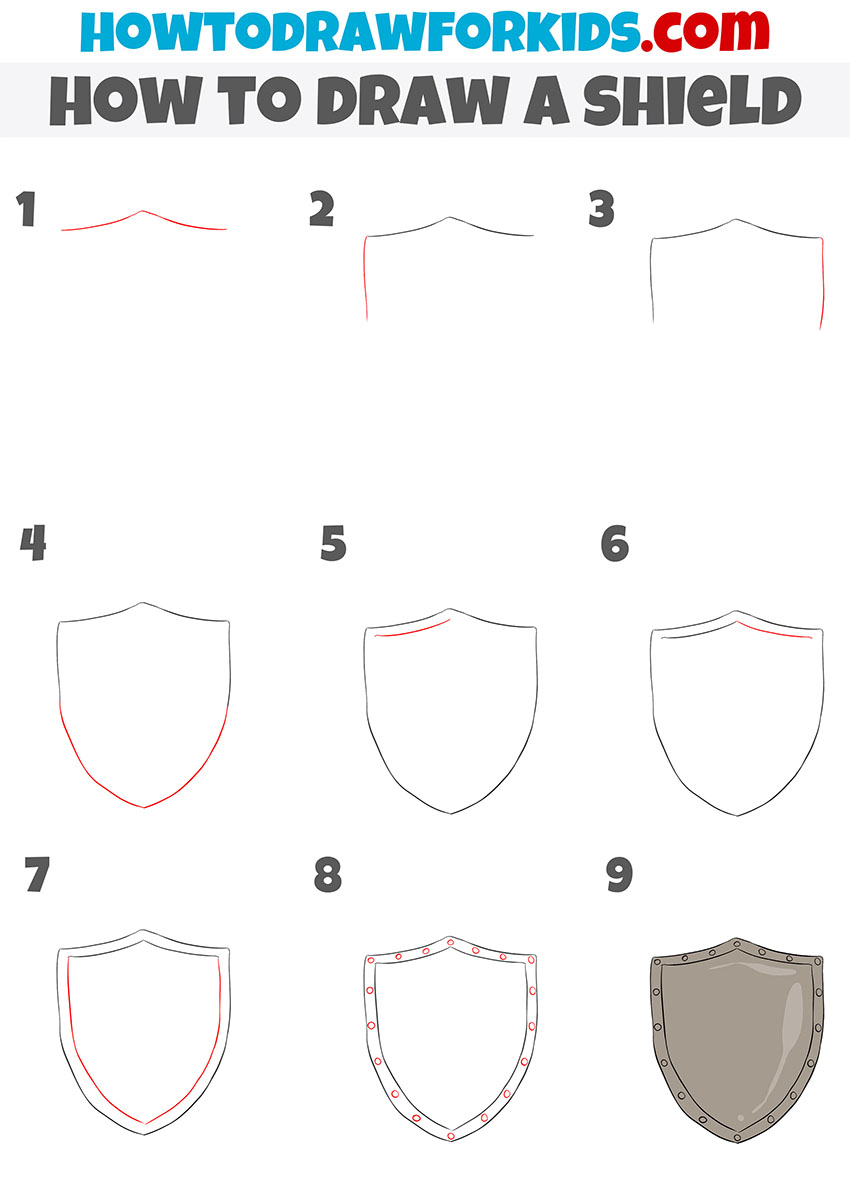 In this tutorial, you will learn how to draw a shield. This is an ancient hand weapon that was used in battles by warriors of different nations. A shield is a rounded, diamond-shaped, or rectangular plane that protects against enemy attacks. Usually, the shields were made of metal, but there were also wooden shields.
The shield has a symbolic meaning and means protection and patronage. Very often you can see some kind of image on ancient shields. The shield can be beautifully decorated, on the front of the shield there may be symbols, signs, emblems, or the shield may have thorns along the edges.
In this picture, you can see the shield, which is decorated with decorative spikes along the outer edge. It looks simple and strict. If you wish, you can draw a symbol in the center of the shield. You can easily follow this tutorial because the simplest elements are used here. Be sure to keep both sides of the shield symmetrical in this lesson.
Materials
Pencil
Paper
Eraser
Coloring supplies
Time needed: 15 minutes
How to Draw a Shield
Draw the upper part of the shield.

Depict two smooth lines so that there is a small ledge in the middle.

Add the left side of the shield.

Draw a small vertical line from the top.

Depict the right side of the shield.

Repeat the previous step on the other side.

Draw the bottom of the shield.

Connect both sides of the shield with smooth lines.

Sketch out an inner path on the left.

Depict a smooth line under the top of the shield.

Draw an inner path to the right.

Depict a line as in the previous step on the other side.

Add details.

Sketch out the rest of the inner contour lines.

Depict protruding spikes.

Draw small circles around the edge, evenly spaced apart.

Color the shield.

Use multiple shades of gray. Add highlights and shadows.
Now you have learned how to draw a shield. You have seen that it is very simple. I would be glad if you share your feedback on this lesson in the comments. You can also suggest your ideas for the following lessons.
At the end of the tutorial, you can download the PDF file that I have prepared specially for your convenience. Download the file as soon as possible and follow the drawing lesson whenever it suits you.