In this tutorial, I will show you how to draw a ring. This instruction is very simple and includes only eight steps.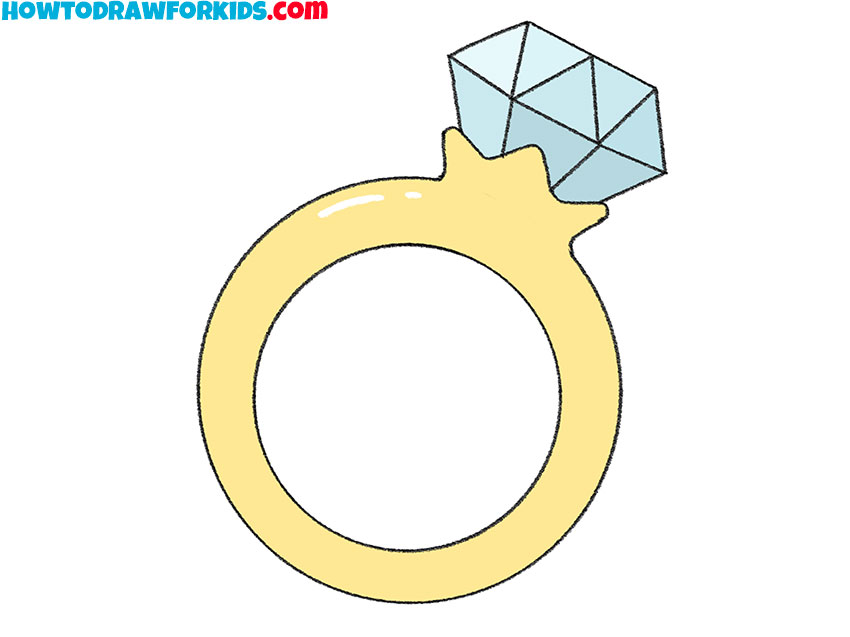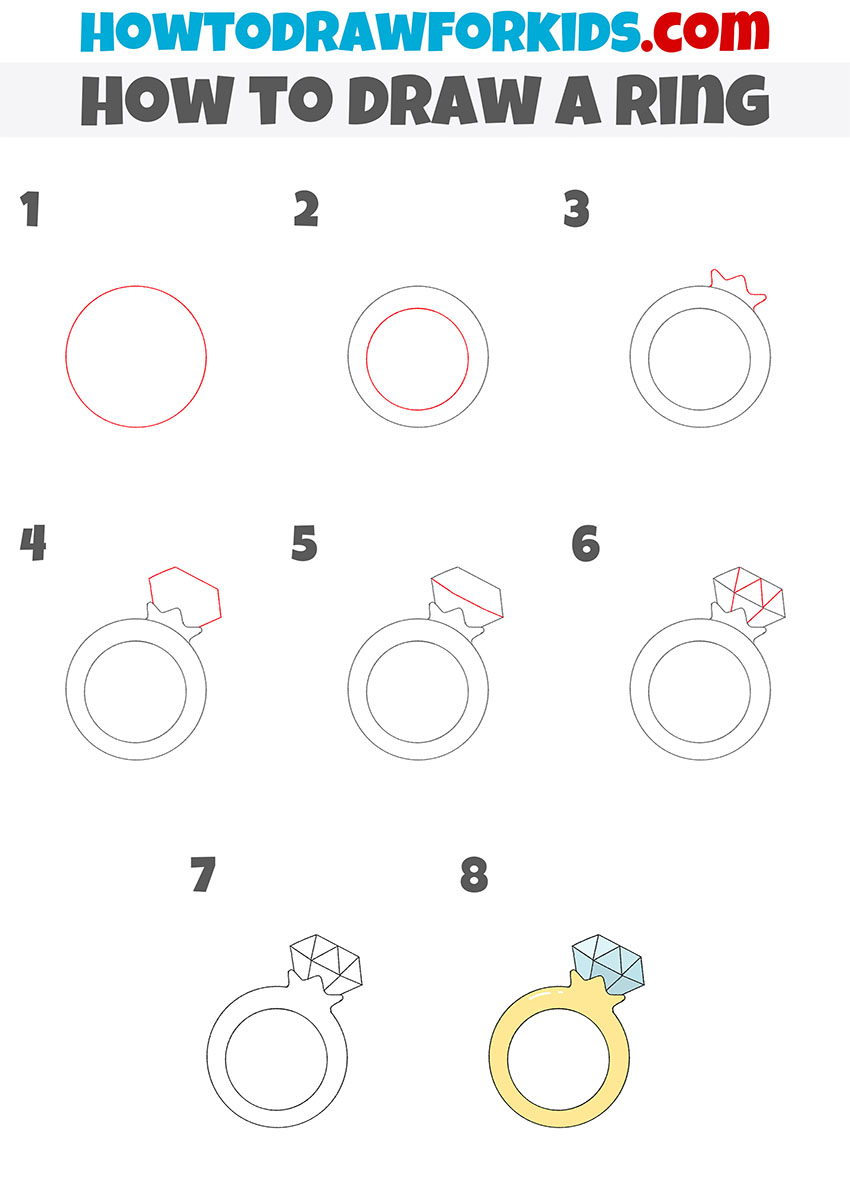 I invite you to another creative lesson, and in this lesson you will learn how to draw a ring step by step. This lesson will be useful for you, as you will once again practice drawing circles.
It will be a pleasant pastime, because it is always a pleasure to draw beautiful objects. Rings have long been used as jewelry or as a symbol of marriage.
For the manufacture of the ring, precious metals are used that do not deteriorate over time and have a beautiful shine. Rings can have a variety of designs, most often there is a gemstone on the front side of the ring.
In this picture, you can see that the ring has an inner and outer contour, and on one side there is a gem placed in a setting. The stone has several facets in the form of triangles. Be careful at every stage of drawing and try to carefully draw all the elements of the ring.
Materials
Pencil
Paper
Eraser
Coloring supplies
Time needed: 25 minutes.
How to Draw a Ring
Draw the outer outline.

Determine what the size of the picture will be and draw an even circle.

Depict the inner outline.

Draw another even circle, but of a smaller diameter.

Add the frame for the stone.

On one side of the ring, draw a small shape that has three pointed protrusions.

Sketch out the gem.

Use some even, straight lines to add the stone.

Detail the stone.

Depict a straight cross line.

Add edges to the stone.

Draw a few short, straight lines to represent the triangular edges.

Correct inaccuracies.

At this stage, correct the mistakes and remove the extra lines.

Color the ring.

Color the ring yellow, and use a few shades of blue to color the stone.
At the end of the lesson, I suggest you download a brief instruction in PDF format for free. Use the file at any convenient time when you want to be creative.