Tutorial on How to Draw a Wolf in 8 Easy Steps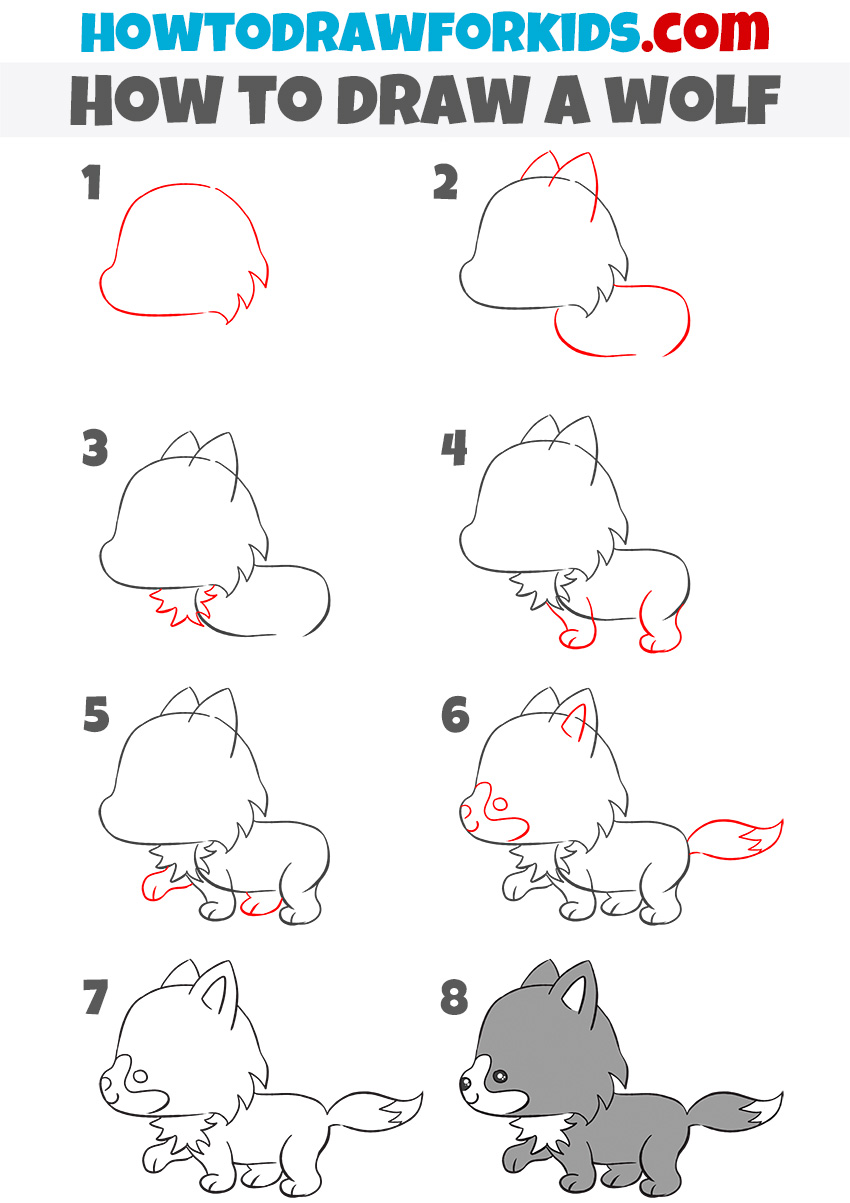 This lesson on how to draw a wolf will be useful not only for those who want to portray this animal but also for those who want to depict a dog or a fox. All these animals are drawn in a very similar way.
The entire instruction consists of eight really simple stages. Each stage consists of simple lines and geometric shapes. At the very end, you will need coloring tools.
Wolves are most often gray, white, or light brown. If you decide to turn your drawing of a wolf into a fox, then just color this beautiful animal orange.
So let's get down to the tutorial and create a real work of art!
Materials
Pencil
Paper
Eraser
Coloring supplies
Time needed: 1 day and 30 minutes
How to Draw a Wolf
Sketch out the outlines of the head.

First sketch out the muzzle of the wolf, then the back of the head.


Draw the ears and torso.

First sketch out the triangular ears, then the torso in the shape of a simple oval.


Add some details.

Detail the wolf drawing by adding some hair under the chin.


Draw the near limbs.

First depict the outlines of the legs, then the rounded paws.


Draw the distant limbs.

As you can see, these legs are partially overlapped by the ones drawn in the previous stage.


Draw the face and tail.

Depict the eyes, nose, mouth, and muzzle. Draw the pattern on the face and ear. Draw the tail with two lines.


Erase the guidelines.

After erasing all the construction lines, trace and darken the drawing.


Color the wolf drawing.

As I said above, you can color your wolf gray, white, or light brown.

So, was this wolf drawing lesson interesting and useful for you or your children? If so, don't forget to download the PDF version of this tutorial.