How to Draw a Chocolate Bar
Today you will learn how to draw a chocolate bar in just nine easy steps. This tutorial is very interesting, simple and useful.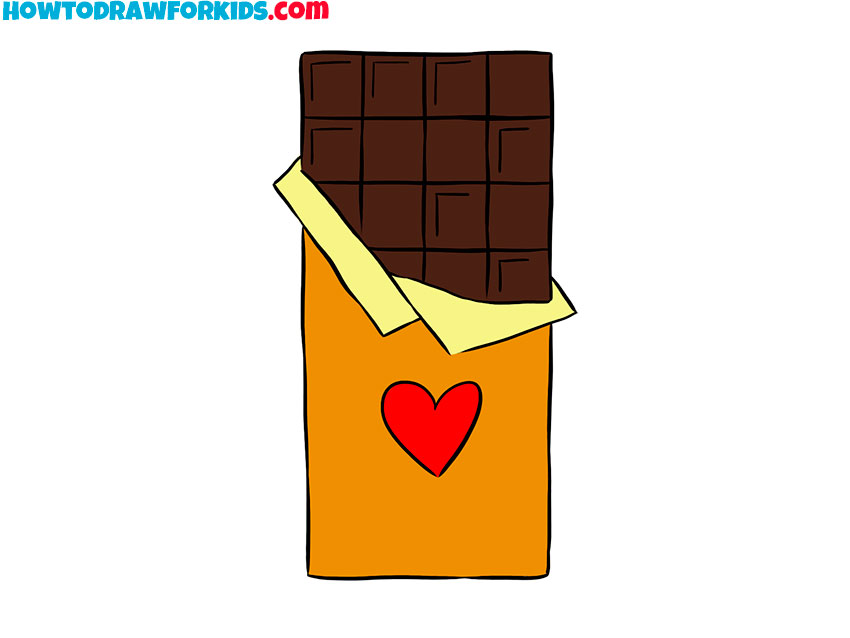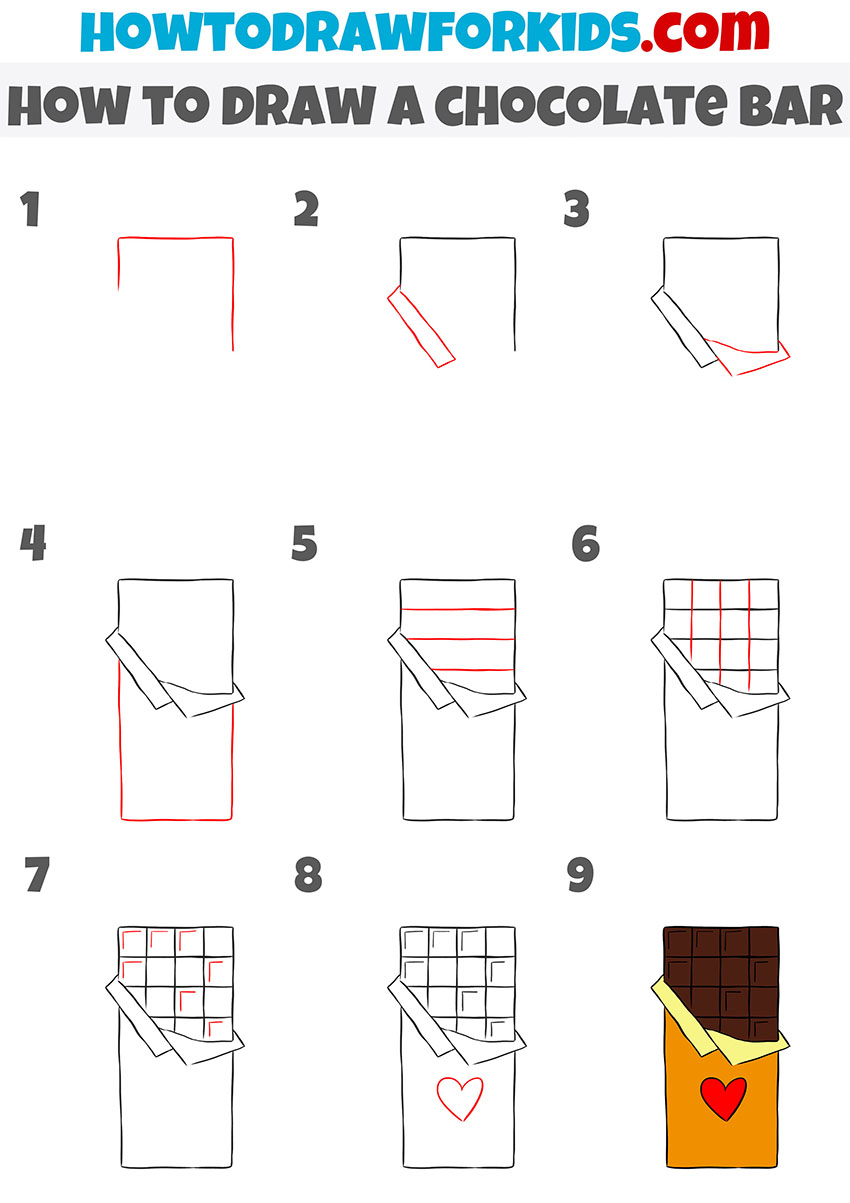 In this tutorial you will learn how to draw a chocolate bar. I am sure that you will definitely like this lesson and it will be useful. If you like sweets, you will definitely appreciate this lesson!
You don't have to worry that you won't be able to master this tutorial because it's very simple and made especially for beginners and kids. I'm sure most of you love chocolate.
Chocolate is a confectionery made from cocoa butter. It is one of the most popular and widespread sweets in the world. Eating chocolate in moderation is considered beneficial for the human body, but its abuse is harmful.
Materials
Pencil
Paper
Eraser
Coloring supplies
Time needed: 25 minutes
How to Draw a Chocolate Bar
Draw the top of the chocolate bar.

To complete this step, you need to draw three straight lines of different lengths.

Start drawing the chocolate wrapper.

On the left side, draw a shape that looks like a rectangle, depicted using curved lines.

Add more of the packaging.

On the right side, depict the part of the wrapper using straight and curved lines.

Depict the bottom of the chocolate bar.

To do this, draw two straight parallel vertical lines and one horizontal straight line.

Add details.

Start drawing the divisions on the chocolate bars.

Add more details.

Finish drawing the divisions of the chocolate.

Draw the voluminous.

On some chocolate cubes, draw the corners with straight lines.

Sketch out the decorative element.

On the wrapper of the chocolate bar, draw the outline of the heart.

Color the drawing.

Use orange, yellow, red and brown.
As usual, for your convenience, I have prepared a PDF file in which you can find a short version of this lesson and additional useful materials.