Learn how to draw AirPods in just nine very easy steps. Start this step by step tutorial and get useful skills!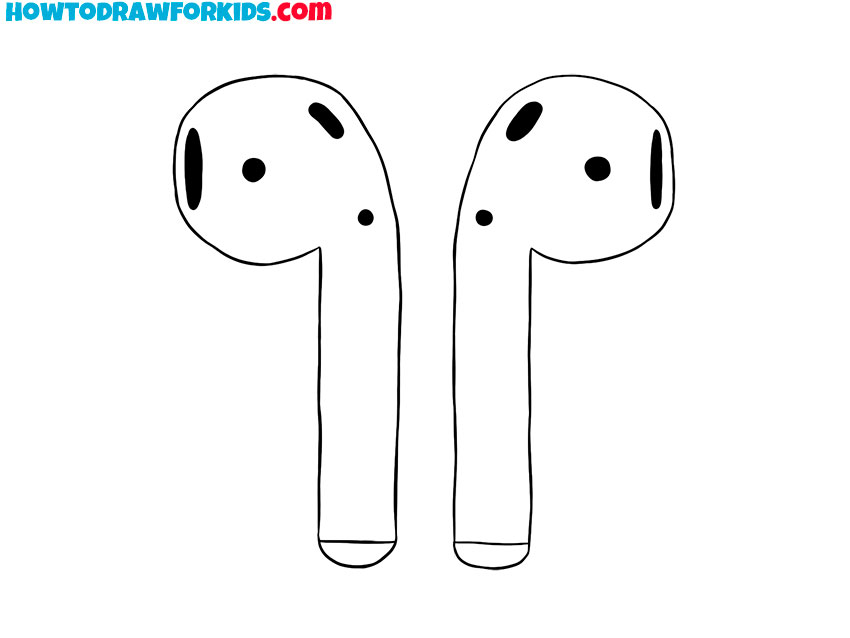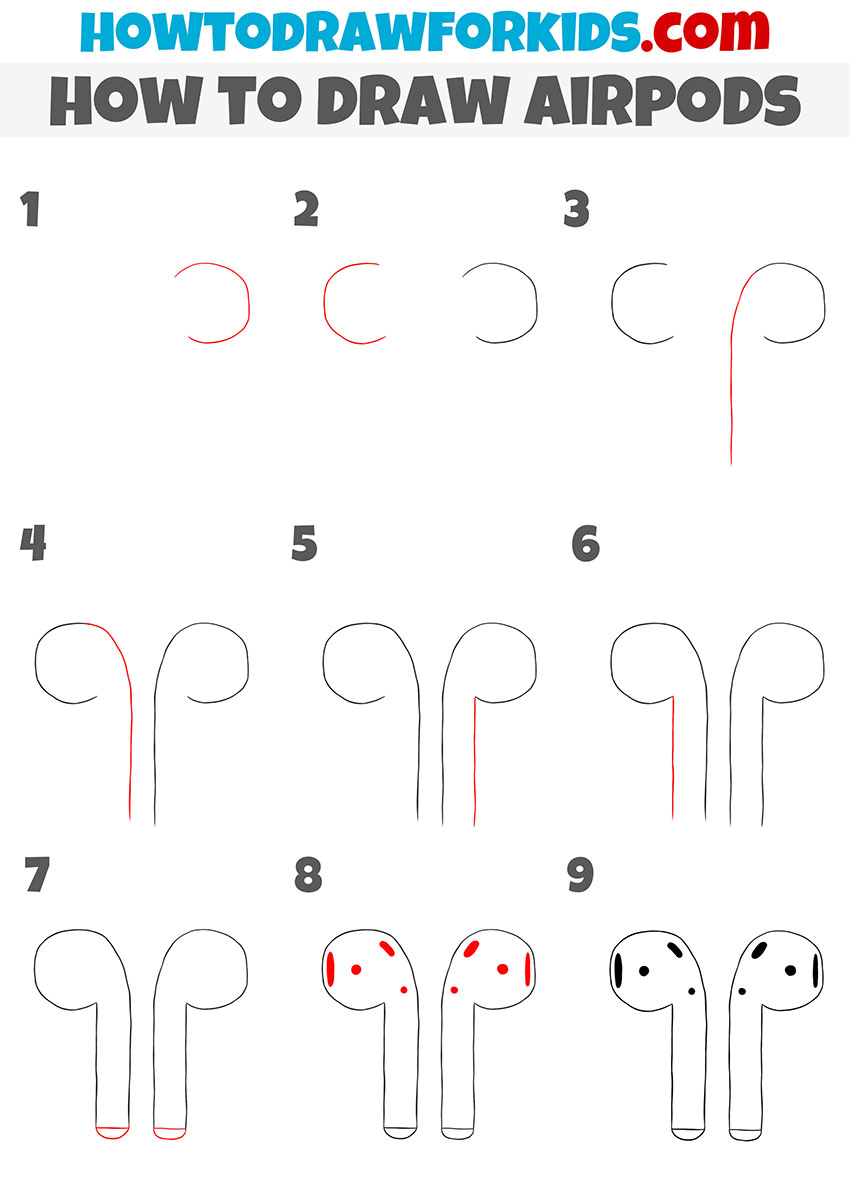 I have prepared for you a new interesting drawing lesson in which you can learn how to draw AirPods. This lesson will be very useful and simple for you, as it is designed specifically for beginners and children.
AirPods are wireless headphones made by Apple. One of the distinguishing features of these headphones is that they can listen to music using Bluetooth, instead of connecting with wires, which is very convenient. I am sure that you have seen such headphones more than once, and maybe you yourself use them.
When drawing AirPods with this step-by-step instruction, you will first draw the outer outline of the earphones, and then their inner part. If you already want to start drawing AirPods as soon as possible, then you can prepare the necessary drawing materials and start this lesson!
Materials
Pencil
Paper
Eraser
Coloring supplies
Time needed: 25 minutes
How to Draw AirPods
Draw the part of the earpiece on the right.

This step will be easy enough to complete. You need to draw an incomplete circle.

Add part of the second earpiece.

Depict this detail symmetrical to the previous one using a curved line.

Start drawing the side of the earpiece on the right.

To do this, continue the previously drawn incomplete circle with a curved line.

Add the side of the earpiece on the left.

Draw a curved line, continuing the outline of the earpiece on the left.

Depict another side of the earpiece on the right.

To do this, draw a straight line opposite the previously drawn curved line.

Add the second ear piece on the left side.

Draw a straight line below the previously drawn top of this earpiece.

Sketch out the bottom parts of the headphones.

Add two identical shapes on both earbuds using half circles and straight lines.

Add elements inside the headphones.

Depict some ovals and circles inside the headphones you have drawn.

Color the drawing.

Color the circles and ovals drawn in the previous step in black.
If you liked this lesson, you can share it with your friends and also leave your comment. I will be glad to see you among our subscribers.
Don't forget to download the short version of this tutorial in PDF, prepared by me for your convenience.