The lesson on how to draw headphones for kindergarten will be very useful for you. This guide consists of just four very simple lessons.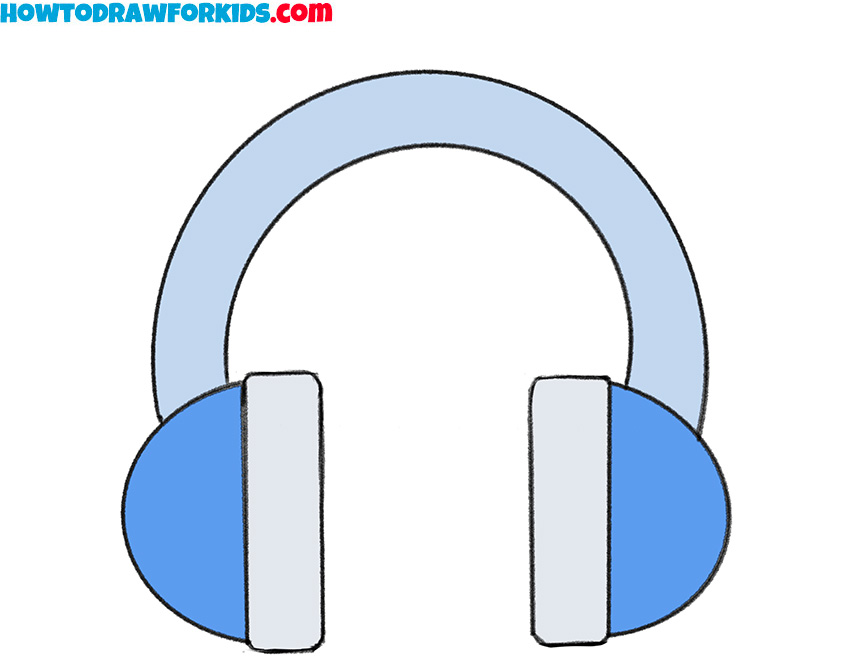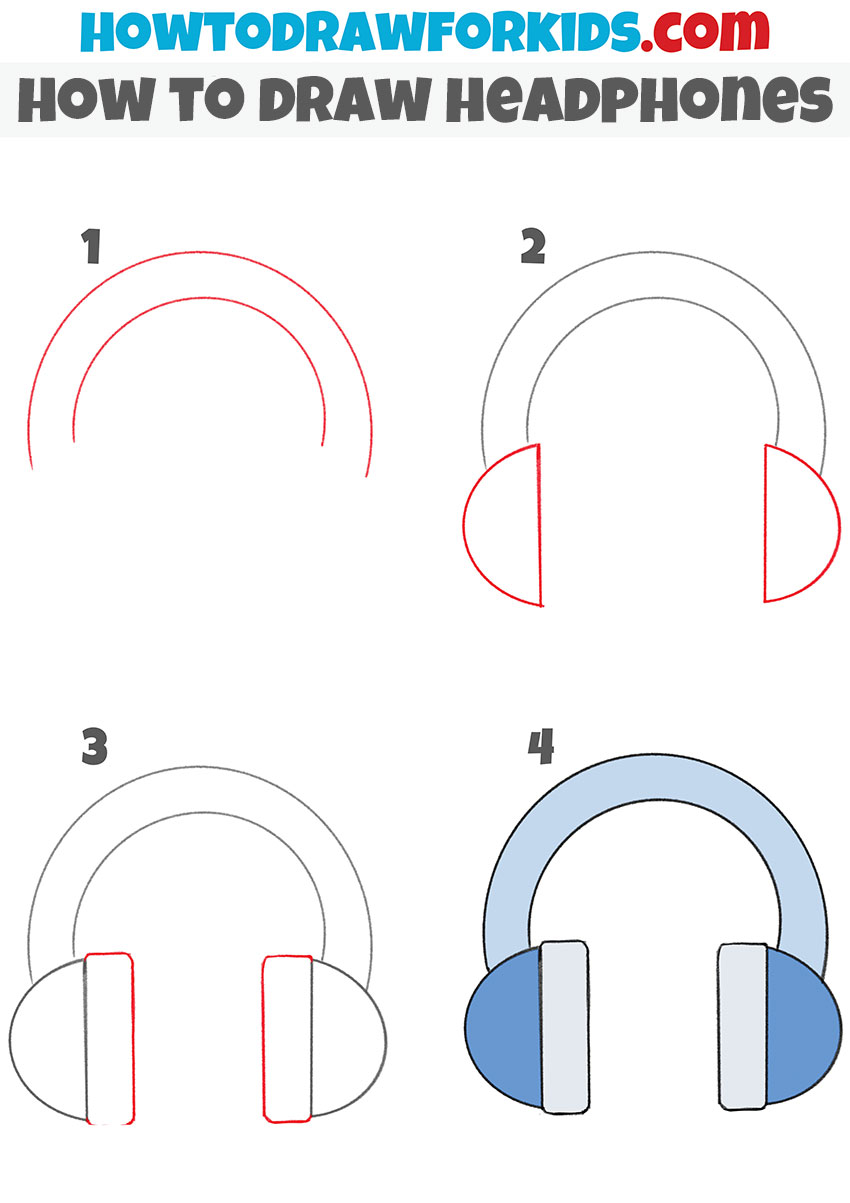 In this tutorial, you will learn how to draw headphones for kindergarten. This device allows you to listen to music or other sound signals. This is a very convenient and practical thing. For example, it is convenient to use headphones in transport or in any other situation, while the sound is not audible to the people around.
The figure shows the basic headphone model. This lesson is adapted for children and will not present any difficulty in its execution. The design of the headphones is very simple – they have two volume cups that are applied to the ears and there is an upper part that connects these cups.
In this lesson, you will need to be able to make smooth, rounded lines. Make sure that both sides of the headphones are the same. You can color the headphones in shades of blue.
Materials
Pencil
Paper
Eraser
Coloring supplies
Time needed: 15 minutes.
How to Draw Headphones for Kindergarten
Draw the top arc.

Start your lesson by drawing the top of the headphones.

Depict the cups.

Draw two small semicircles – these will be the cups through which the sound is heard.

Draw the ear pads.

Sketch out rounded rectangles to the cups.

Color the drawing.

You can use any other colors if you wish.
I hope that this lesson turned out to be not only interesting for you, but also useful because in it you practiced making even semicircular lines. If at some stage of drawing difficulties arose, and something did not work out the first time – do not despair, continue to improve your skills and over time you will achieve much better results.
There are other electronics drawing lessons on my site. For example, a guide to drawing an iPhone, iPad, or camera. You can also draw headphones on a person's head. To get free access to additional materials, download the PDF file of this lesson.