With the help of the lesson on how to draw a snow leopard, you will gain useful skills. You will love this guide because it is interesting.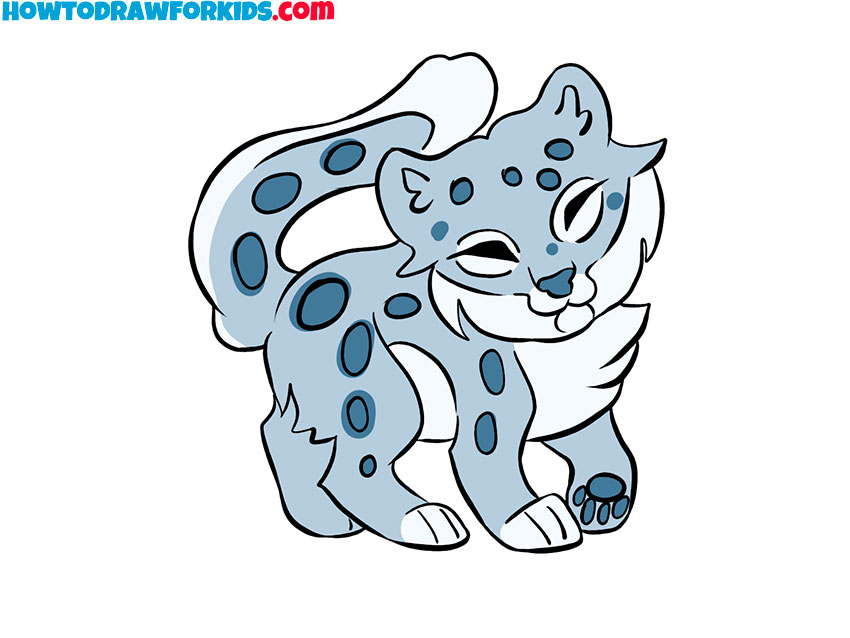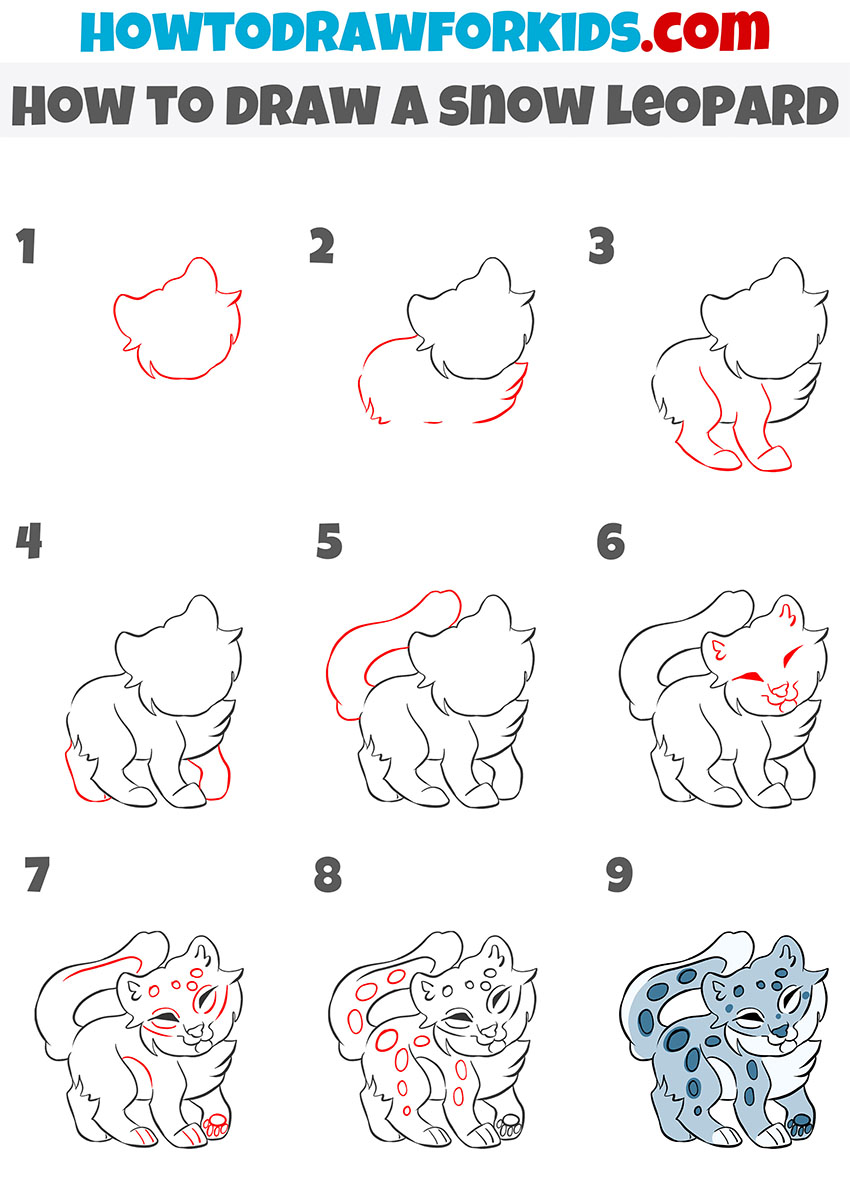 With the help of this drawing tutorial you will learn how to draw a snow leopard step by step. I think you will be very interested and pleased to complete this lesson.
The snow leopard belongs to the feline family and lives high in the mountains of central and southern Asia. This animal is considered the only species of large cats that has adapted to live in the harsh conditions of the highlands.
Let's get down to drawing this amazing animal. The finished drawing will definitely delight you if you follow the instructions carefully.
Materials
Pencil
Paper
Eraser
Coloring supplies
Time needed: 20 minutes.
How to Draw a Snow Leopard
Draw the outline of the snow leopard's head.

Depict this using curved lines so that the ears and strands of fur are visible on the sides.

Add the outline of the torso.

Depict this below the snow leopard's head using dashed, curved lines.

Depict the paws in the foreground.

Draw those two paws of the leopard that seem closer to us.

Sketh out paws in the background.

Now depict the paws of the leopard, which are located visually further from us.

Draw the tail of the snow leopard.

The snow leopard's tail looks quite long, large and fluffy.

Depict facial features.

Draw the inside of the ears, eyes, nose and mouth of the snow leopard.

Add details.

Draw lines on the tail, belly and head of the leopard. Add lines and pads on the feet.

Add more details.

Draw oval-shaped spots of different sizes on the body of the snow leopard.

Color the drawing.

Despite the fact that the leopard is white, use shades of blue in addition to white.
The lesson of step by step drawing of a snow leopard has come to an end. I hope you did a great job and are now happy with the result. If you have any questions, you can ask them in the comments. Traditionally, I have prepared a short PDF version of this tutorial for you.