How to Draw Steven Universe
I have prepared a very interesting lesson for you. In this simple guide, you will learn how to draw Steven Universe in just nine easy steps.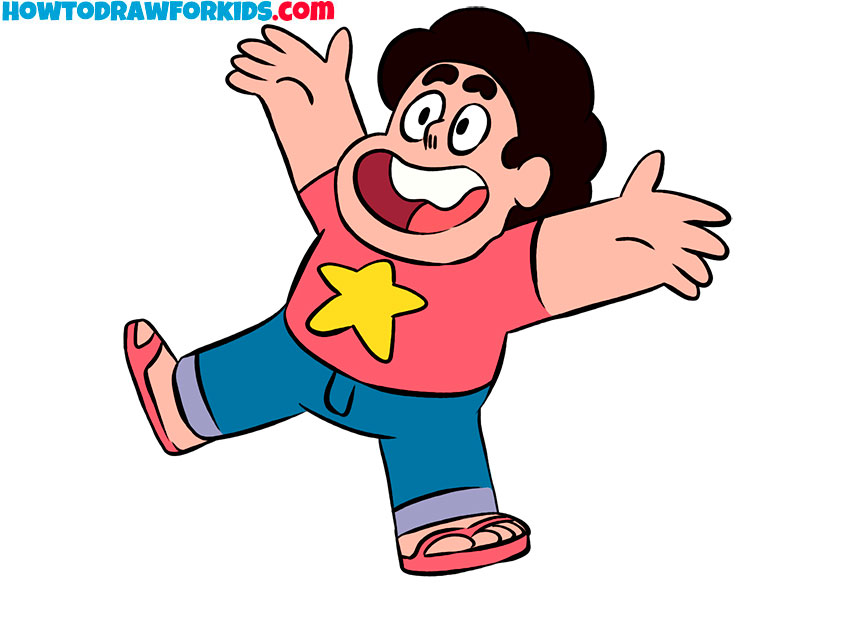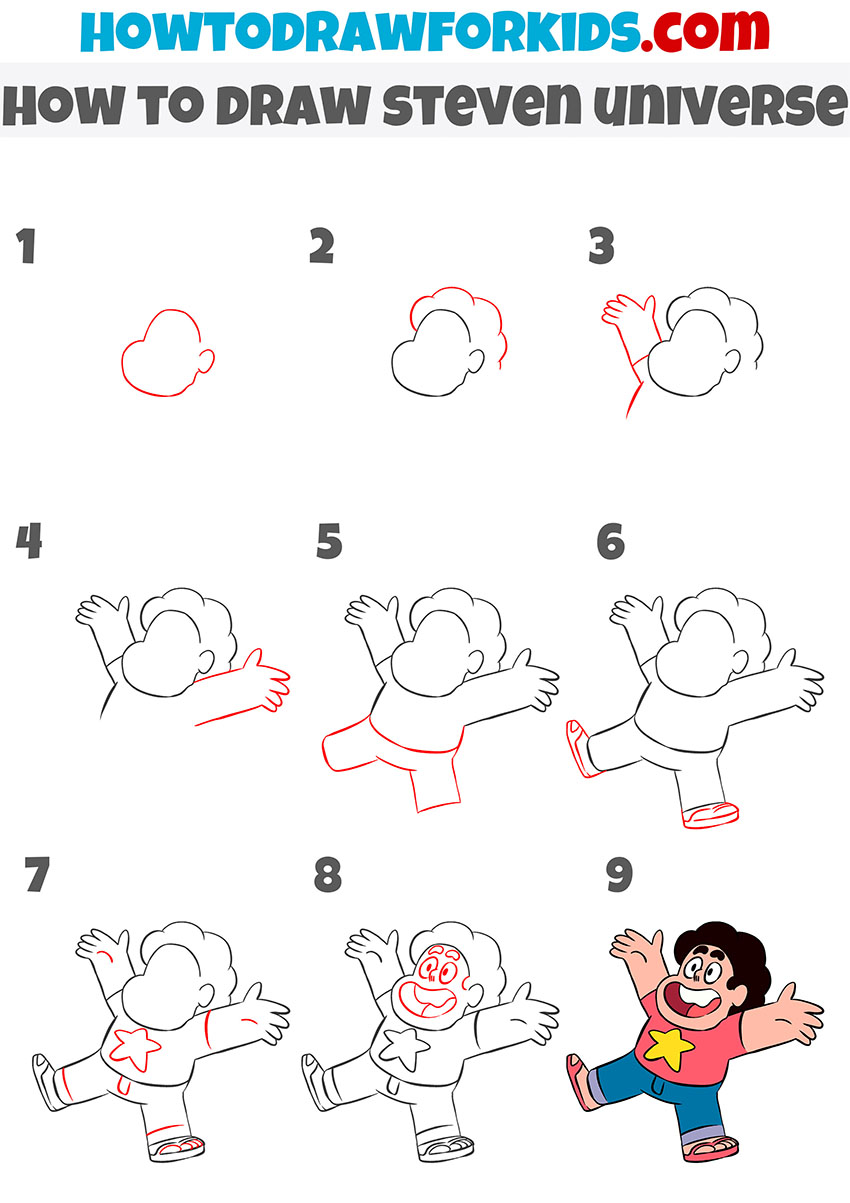 I have prepared for you an exciting drawing lesson on how to draw Steven Universe. I am sure that even if you have not heard about Steven Universe yet, you will still get great pleasure from completing this simple drawing lesson.
Steven Universe is a very famous American animated series. It tells the story of Stephen – a funny boy who recently joined the group of intergalactic warriors, each of whom symbolizes his own particular gem. These warriors, according to history, are fighting cosmic evil everywhere.
Let's start drawing this character. I am sure you will be able to complete this tutorial very well if you follow the instructions.
Materials
Pencil
Paper
Eraser
Coloring supplies
Time needed: 30 minutes
How to Draw Steven Universe
Draw the outline of the character's head.

Use a rounded line to represent the head of the character, as well as the ear on the right.

Add the outline of the hair.

The character's hair looks very thick and wavy. Depict them using rounded lines.

Draw the character's left arm.

Depict Stephen's left hand up, and add the outline of the sleeve of the T-shirt.

Draw Stephen's hand on the right.

The character's right hand is also raised up, and her fingers are widely spaced to the sides.

Draw the outline of the pants.

Stephen's legs are spread wide at the sides as he leaps.

Sketch out shoes.

Below each leg, draw the shoe on Stephen's feet.

Add details.

Depict lines on the palms and also add details to Steven's clothes.

Draw Steven's facial features.

His mouth and eyes are wide open, his eyebrows are raised in surprise. Draw the nose.

Color the drawing.

Use different shades of pink, yellow, blue, purple and black.
Now you know how to draw Steven Universe. I am sure that with each lesson your skills will get better. If you liked this tutorial, you can share it with your friends. Don't forget to subscribe to our social networks. As before, I have prepared a short PDF version of this tutorial for you.