Today I suggest you complete a simple drawing lesson in which you can learn how to draw a leopard step by step.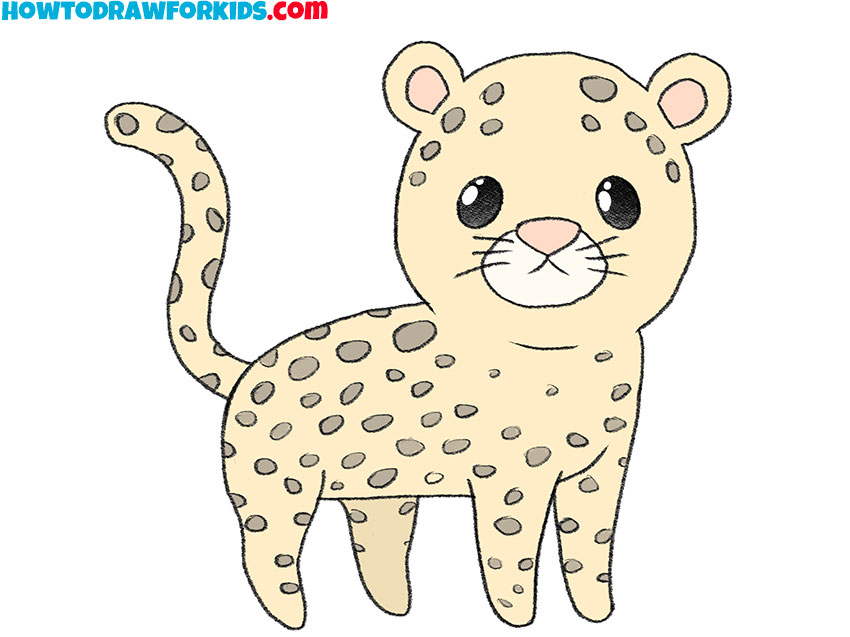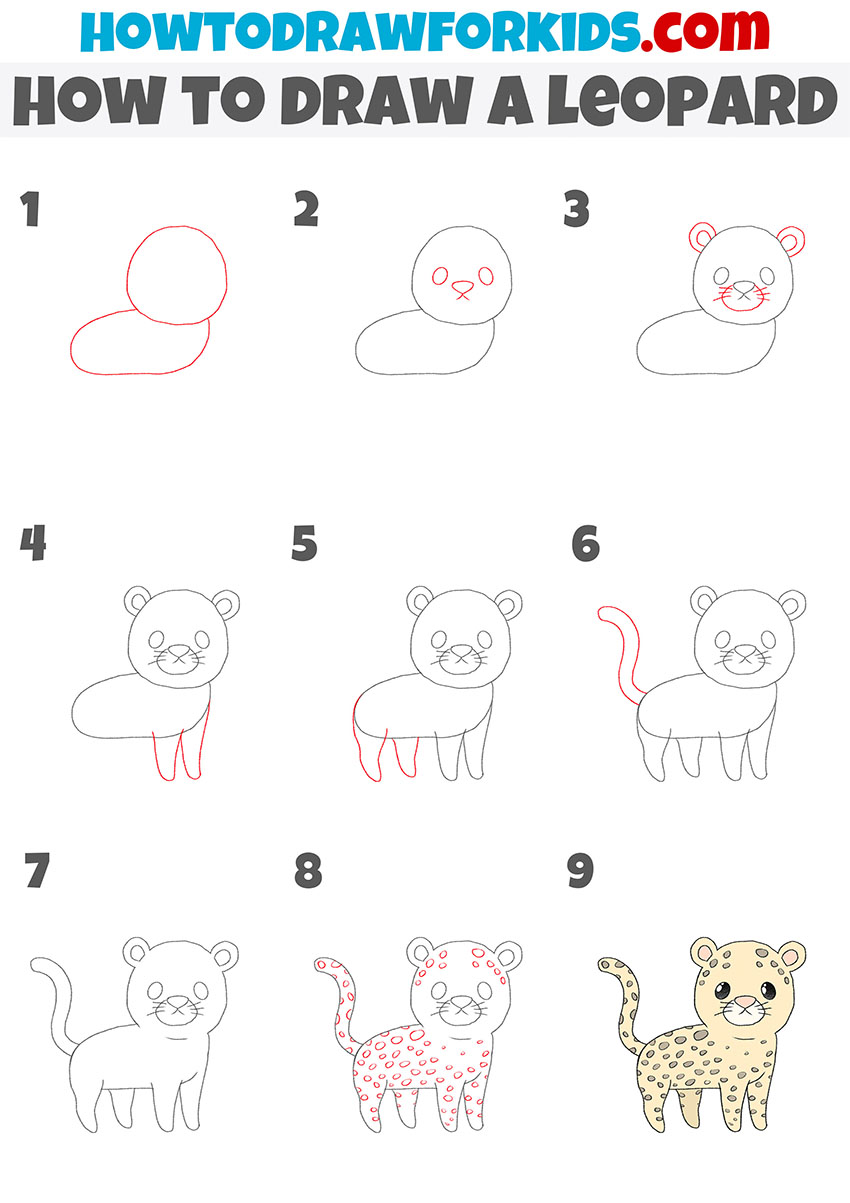 I have prepared for you a wonderful drawing lesson in which I will show you how to draw a leopard step by step. Since this drawing lesson will be done in a cartoon style, the leopard you will draw will look very cute. Also note that this leopard looks like a leopard cub.
The leopard represents the cat family. This representative of the panther genus is quite large, but somewhat smaller compared to tigers and lions. The muscular and elongated body is designed for fast running and reliable holding of prey.
On the body of a leopard, you can see spots in the form of rings, which is a distinctive feature of these animals. By learning how to draw a leopard with the help of this instruction, you will be able to draw a leopard in the future in the wild, natural landscape, zoo or as an independent drawing object.
Materials
Pencil
Paper
Eraser
Coloring supplies
Time needed: 30 minutes
How to Draw a Leopard
Draw the outline of the head and torso of the leopard.

To complete this step, draw a circle and also add a curved line at the bottom of it.

Add facial features.

Inside the previously drawn outline of the head, add two ovals and some curved lines.

Finish drawing the face and add the ears.

At the bottom of the head, draw an incomplete oval and straight lines. Depict the ears with arcs.

Sketch out the front paws of the leopard.

In the lower part of the leopard's body, draw two identical paws using curved lines.

Add the leopard's hind paws.

Depict the two paws at the back of the leopard's torso using curved lines of different sizes.

Draw the tail of the leopard.

The tail looks quite long. Use a long squiggly line to depict it.

Correct inaccuracies.

Use the eraser to remove all unnecessary lines.

Add details.

On the entire surface of the leopard's body, add many ovals and arcs of different sizes.

Color the drawing.

To color the leopard, use beige, brown, pink, and black.
Don't forget to download the PDF I've prepared just for you so that you can save a short version of this tutorial and additional useful resources to help you improve your artistic skills.