Now you will learn how to draw a simple lion step by step. The instructions will be very accessible for any beginner.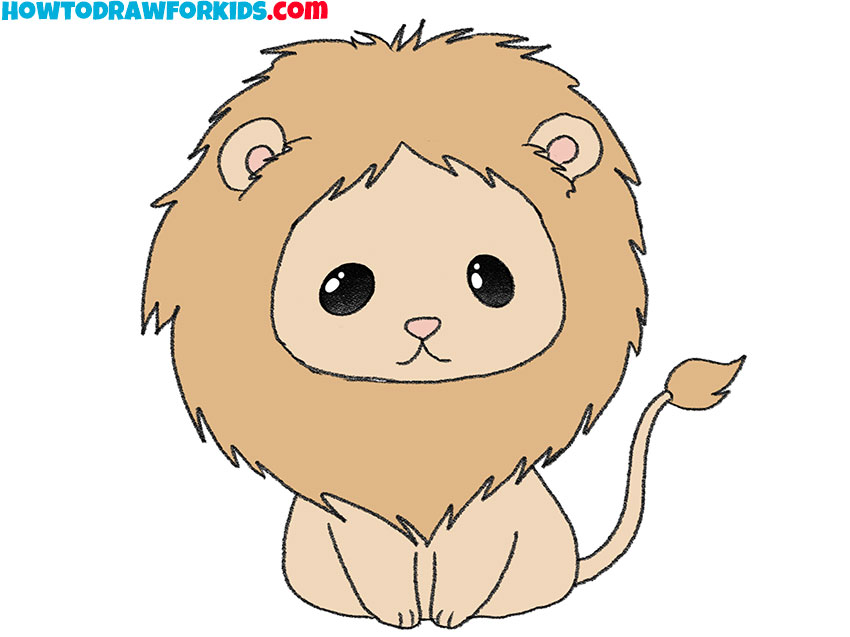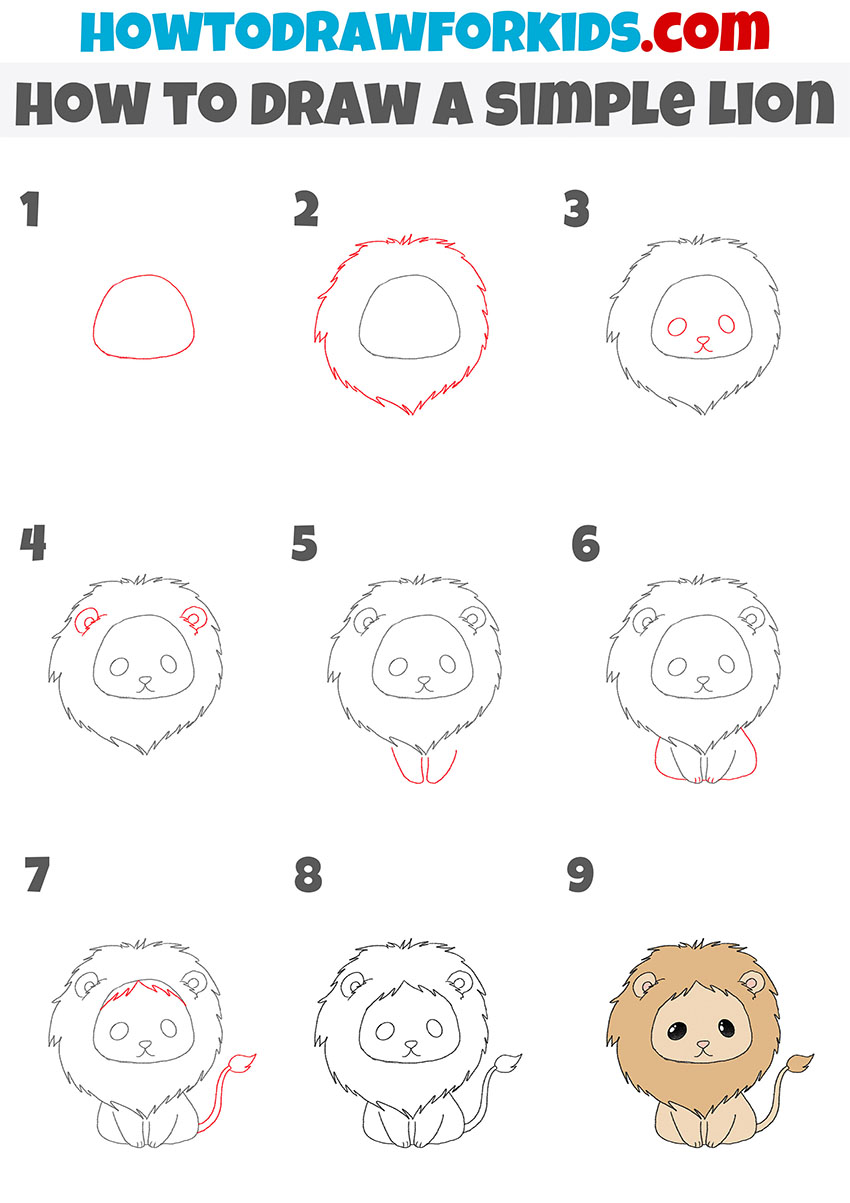 This lesson shows in detail how to draw a simple lion. This is a large predatory animal from the cat family. The male lion has a lush mane and thanks to this it looks very majestic. No wonder the lion is called the king of all animals.
The lion is a formidable predator that is able to cope with any opponent. At the same time, lions are considered very lazy animals and most of the time lions sleep or just rest in the shade.
In this walkthrough, the lion is presented in a cartoon style and looks very cute and funny. Here, the lion is depicted in a sitting position, and you see only the front of the torso.
Materials
Pencil
Paper
Eraser
Coloring supplies
Time needed: 30 minutes.
How to Draw a Simple Lion
Draw the head.

The head has a rounded shape, while the lower part is wider.

Depict the mane.

Around the head, draw the lush mane using jagged lines of different lengths.

Add elements of the muzzle.

Depict the eyes in the form of two ovals, add the nose and the mouth.

Sketch out the ears.

Continue drawing the elements on the lion's head and add the ears, which are rounded.

Draw the front paws.

From the head, depict down smooth lines to draw short paws.

Depict the rest of the torso.

On each side, draw smooth rounded lines, as shown in the example.

Add the rest of the mane and tail.

Draw the few spiky strands on the lion's forehead, draw the tail with the brush at the end.

Correct inaccuracies.

Use the eraser to remove all unnecessary lines.

Color the simple lion.

You will need different shades of beige.
Finally, I suggest you download a short version of the lesson as a PDF file for free. This will help you return to the lesson at any convenient time.