In this drawing lesson I will tell you how to draw a heart for kindergarten. The heart sign is one of the easiest things to paint ever. Therefore, I think you will get a great result.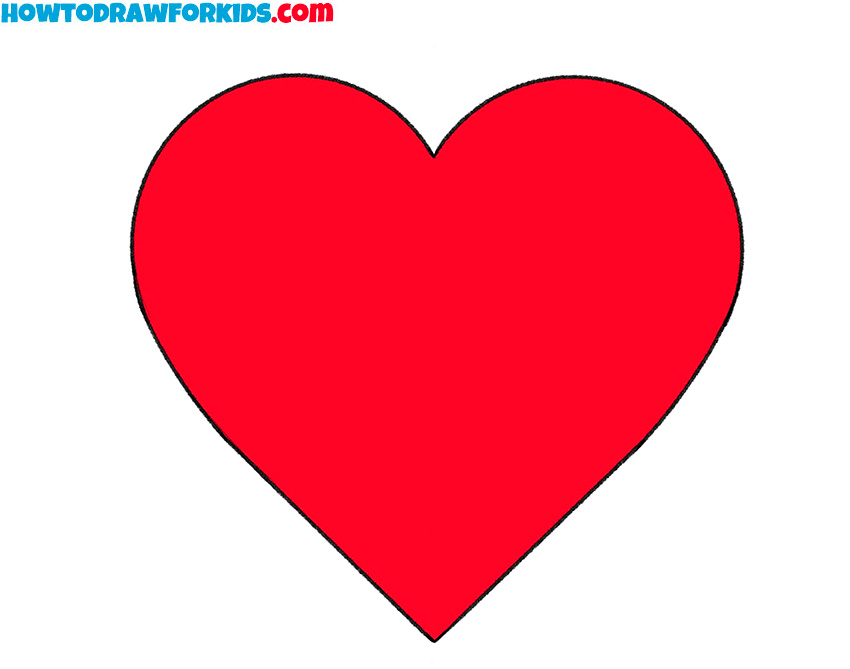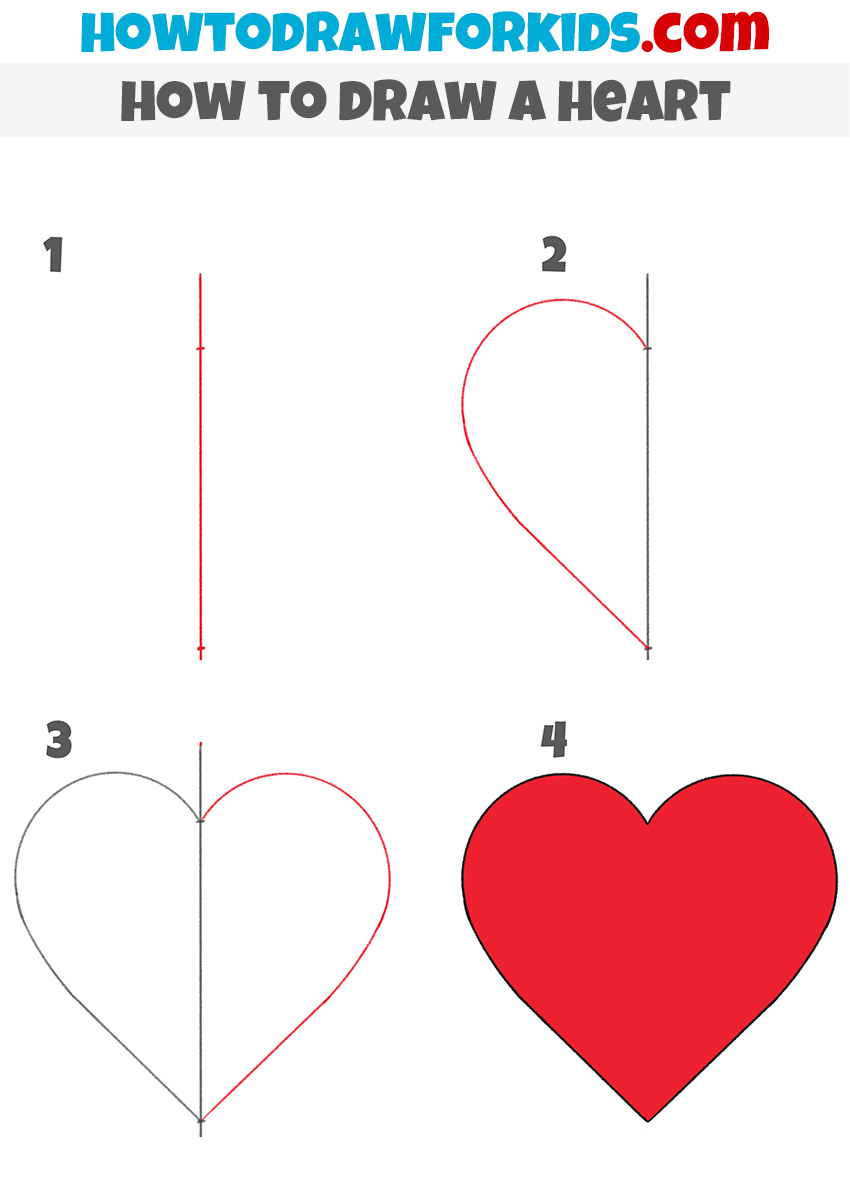 As I said before, the heart sign is the perfect place to start drawing. Even if you picked up a pencil for the first time today, you can draw it.
However, I urge you not to expect good results right away. If you draw a heart with irregular contours or irregularities in symmetry, you don't need to worry. Just keep using my lessons and practice as often as possible. As a result, you will see significant progress.
So, try to grab your favorite painting supplies, put on some nice music, and start painting. In fact, the heart is a very popular sign that is used very often before Valentine's Day. In Europe and North America, heart-shaped cards are a great way to express sympathy and special affection without any extra words.
Materials
Pencil
Paper
Eraser
Coloring supplies
Time needed: 15 minutes.
How to Draw a Heart for Kindergarten
Draw a vertical line of symmetry.

Place this line in the center of the piece of paper.

Draw half of the heart.

Use the vertical line from the previous step as a guide.

Add the other half of the heart.

Try to maintain symmetry as much as you can.

Color the heart.

Choose any color according to your ideas. The classic color is red.
For your convenience, I have prepared a PDF file that contains a short version of the lesson. Download the file and use these useful tools whenever you feel like drawing. You can use files from this PDF even if the Internet is not available. You will also find there several additional drafts that will help you draw a heart sign as easily and comfortably as possible.