How to Draw a Baseball Glove
In this lesson, I want to show you how to draw a baseball glove. The lesson will be useful for each of you.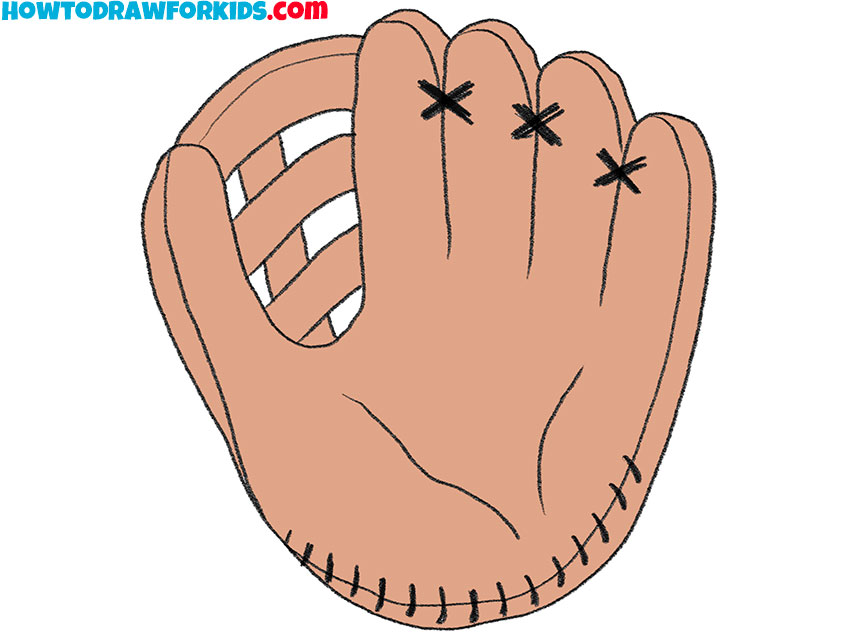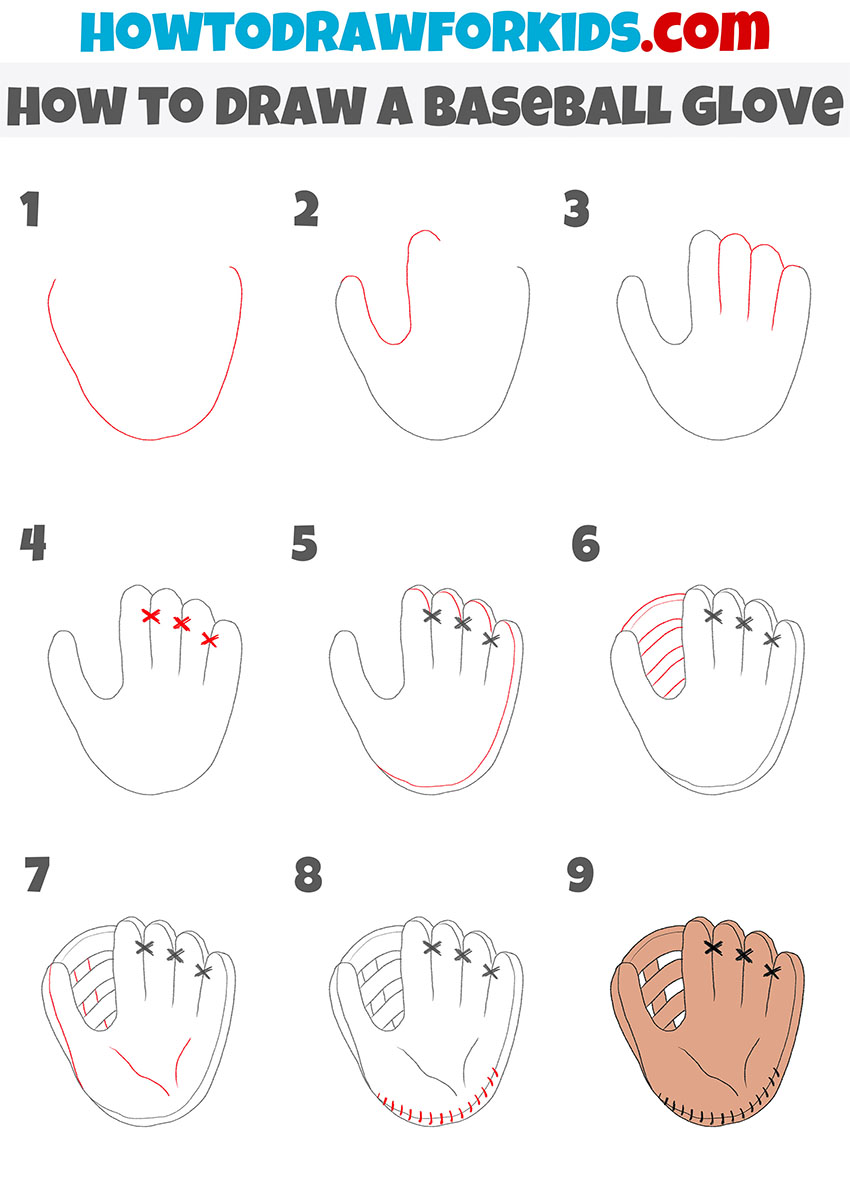 I suggest you complete a new lesson on the topic of sports equipment, and now you will learn how to draw a baseball glove. The baseball glove is an essential piece of equipment in the game. During the game, the ball has a high speed and, if it hits a person, can cause damage to health.
The baseball glove is able to soften the impact of the ball and make the game safe. Baseball gloves are made of durable material, thick leather is used for this purpose.
Gloves have different sizes, there are also Velcro gloves, so you can adjust the size yourself. The baseball glove has a compartment for each finger, and there is a special trap between the index and thumb. You can see all these elements in the picture.
During the lesson, carefully draw all the lines, observe the proportions and carefully follow the instructions. If you have all the art supplies at the ready, then you can start the lesson.
Materials
Pencil
Paper
Eraser
Coloring supplies
Time needed: 30 minutes
How to Draw a Baseball Glove
Draw the bottom outline of the glove.

Depict a smooth curved line of the same shape as in the example.

Add the outline of the thumb and index finger.

On the left side, continue the line and add a curved outline of the fingers.

Add the rest of the fingers.

Draw the tops of the fingers and draw the sides with vertical lines.

Sketch out the lacing.

At the top of the fingers, draw three cross-shaped shapes.

Depict the thickness of the glove.

Draw smooth parallel lines along the outer edge of the fingers and palm.

Draw the trap.

Between the thumb and forefinger, draw connecting lines in sequence.

Add the bottom seam.

Sequentially draw short strokes along the bottom edge of the glove.

Detail the glove.

Draw the thickness of the thumb and add folds in the middle of the glove.

Color the glove.

For coloring, you will need any shade of brown.
Especially for your convenience, I have created a PDF file with a short version of the lesson. Save this file and enjoy drawing whenever you want.