Tutorial on How to Draw a Giraffe for Kids and Beginners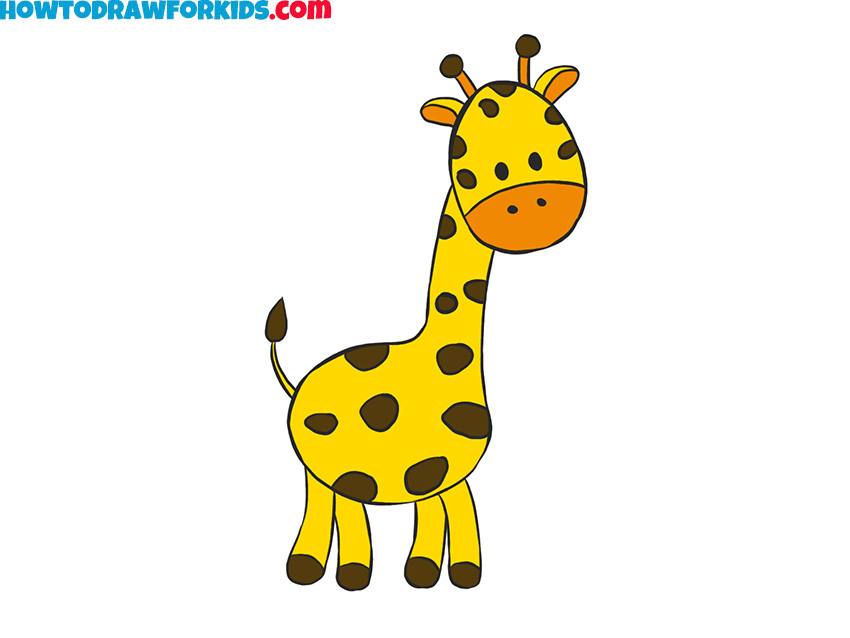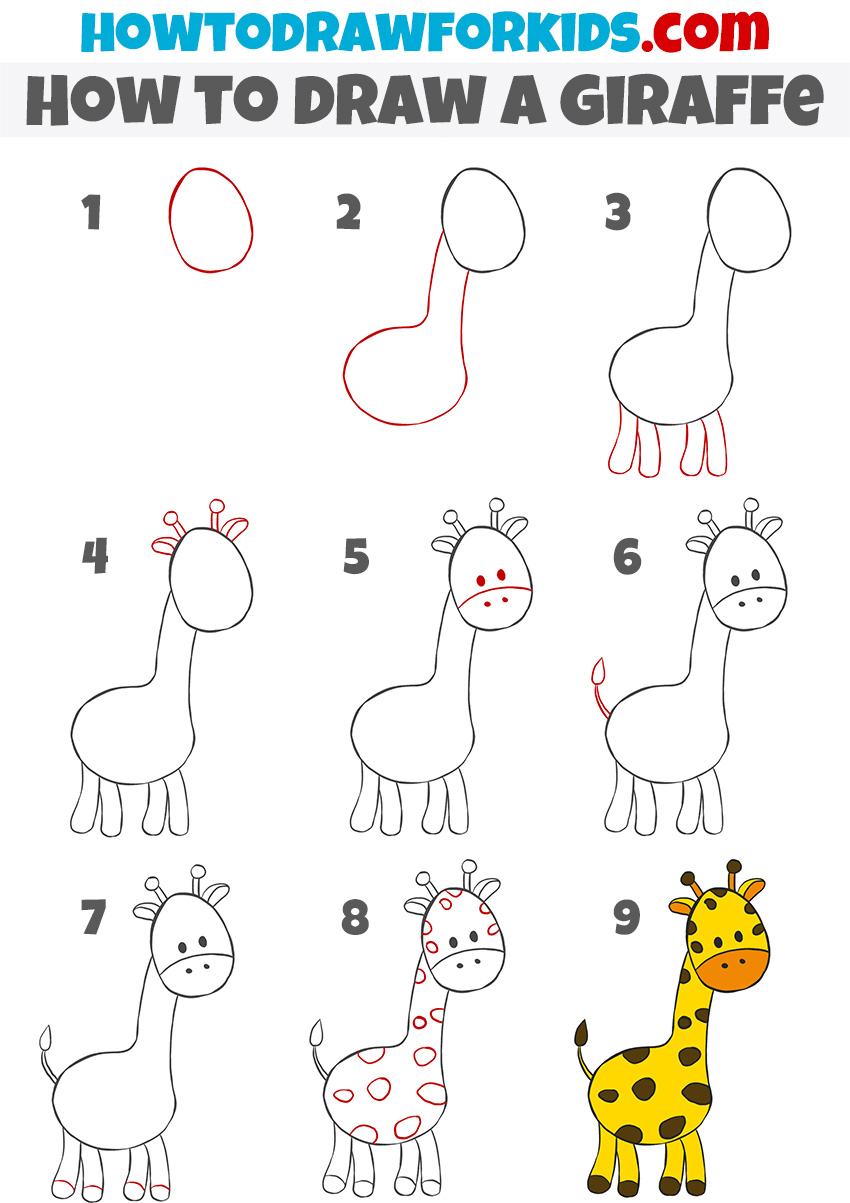 Readers of my site are very fond of drawing different animals, and to please them, I created this tutorial on how to draw a giraffe.
The lesson is made in a super-simplified style so that even the most inexperienced artist can cope with the task and draw a beautiful and cute giraffe.
By the way, after all nine steps of this instruction, you can try to make your giraffe drawing even more interesting. For example, you can depict a background, trees, and some animals around the giraffe.
Materials
Pencil
Paper
Eraser
Coloring supplies
Time needed: 30 minutes
How to Draw a Giraffe
Sketch out the head.

As you can see, it should be depicted as a simple oval.


Sketch the neck and torso.

First, depict the oval torso, then connect it to the head with the neck.


Add the legs.

Use long and smooth lines like in my example.


Draw the horns and ears.

First sketch out the horns with simple lines, then rounded ears on the sides of them.


Add the facial details.

First sketch out the rounded eyes and nostrils, then the line separating the nose from the rest of the face.


Add the tail.

First sketch out the base of the tail, then the tuft at the end.


Sketch out the hooves.

This should be done using four slightly curved lines.


Add a giraffe pattern.

Do not try to repeat everything as in my example. Simply place the spots in random order.


Color the giraffe drawing.

To do this, use yellow, orange, and brown colors.

So, this was a giraffe drawing tutorial, and I really hope that it was interesting and useful for you. Don't forget to download and print the PDF version of this tutorial. In addition to the steps of the lesson, this PDF file contains a coloring page, tracing worksheet, and grid drawing worksheet.