Learn How to Draw Gumball From the Amazing World of Gumball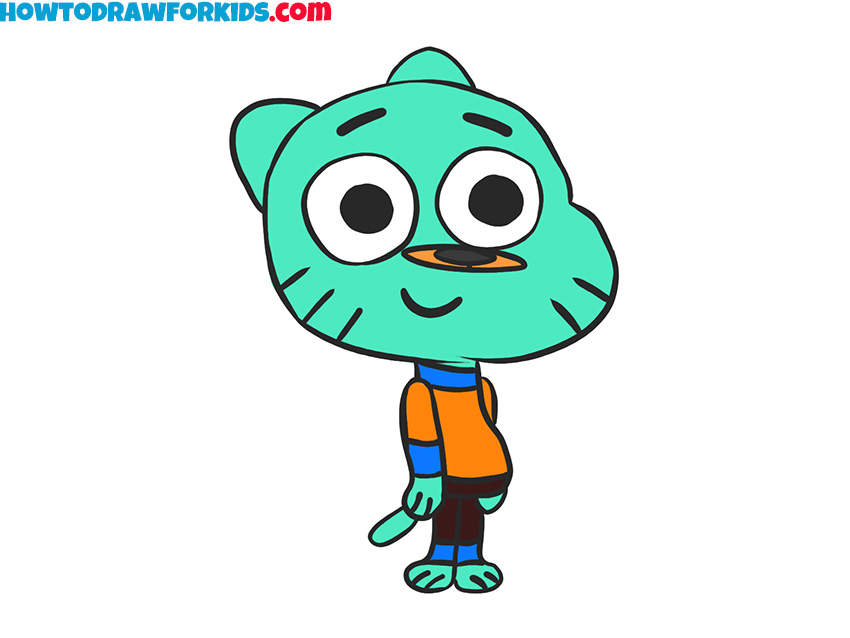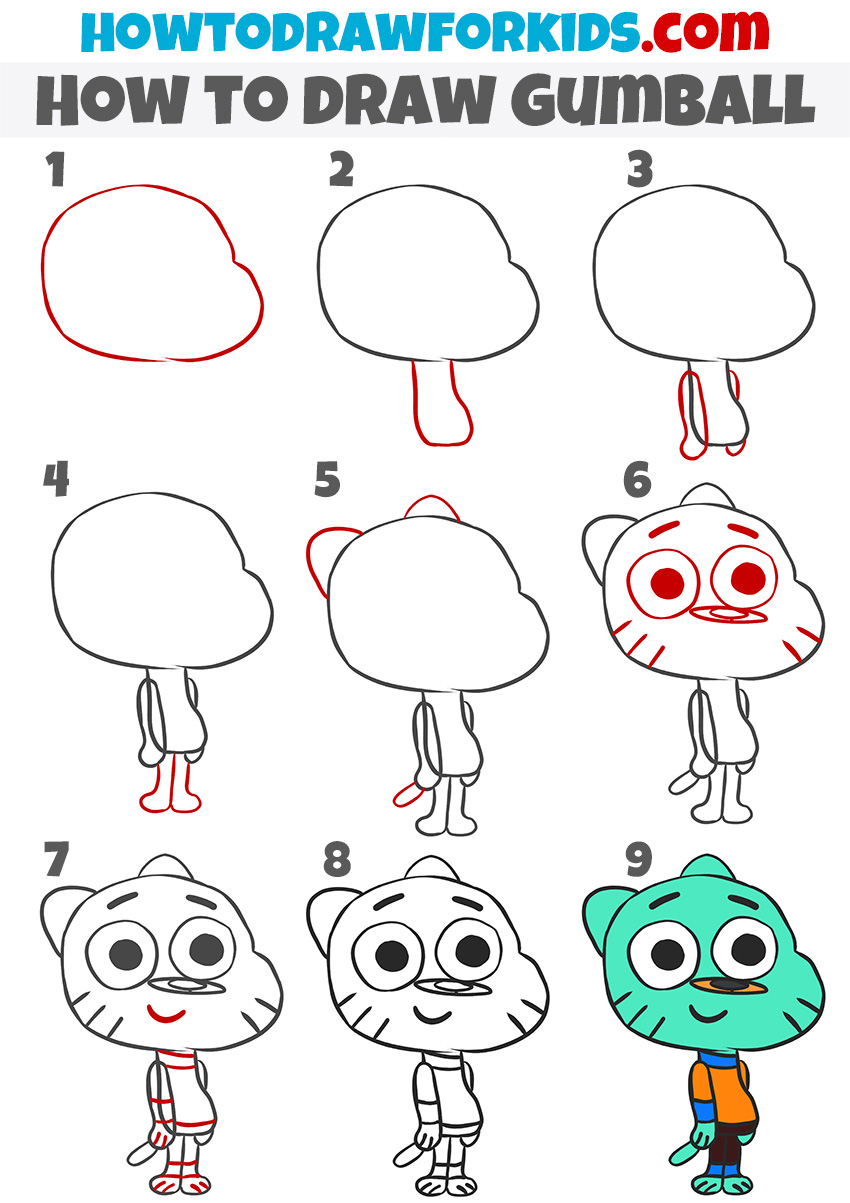 This lesson on how to draw Gumball will be interesting for those who love cartoons and fine arts. And also for those who like to draw unusual-looking characters.
Over the course of different episodes, the style of drawing this character changed markedly. This instruction is suitable for drawing all variations of Gumball.
The character may seem difficult to draw, but if you follow the instruction and repeat the lines from each step, then you will not face any difficulties.
Materials
Pencil
Paper
Eraser
Coloring supplies
Time needed: 35 minutes
How to Draw Gumball
Sketch out the head of Gumball.

Try to repeat the outlines of the head as in my example.


Sketch out the torso.

This part of the body should be noticeably smaller than the head.


Add the arms.

Use smooth and long lines like in my example.


Add the legs.

Note that the legs are quite similar in shape to the arms.


Draw the ears and tail.

The ears should look like two triangular shapes with rounded tips.


Draw the face of Gumball.

Portray the eyes, then the eyebrows, nose, and whiskers.


Add some more details.

Draw the mouth, lines on the clothes, and lines of the fingers and toes.


Erase the guidelines.

Be very careful not to touch the important lines of the drawing.


Add some colors.

Here you will only need to repeat the colors exactly as in my example.

So, was this Gumball drawing tutorial simple and helpful to you? Write your opinion in the comments, because this is very important to me.
Don't forget to download the PDF version of this lesson. There you will find the steps of the instruction, a coloring page, tracing worksheet, and grid drawing worksheet.