Tutorial on How to Draw Godzilla in 9 Steps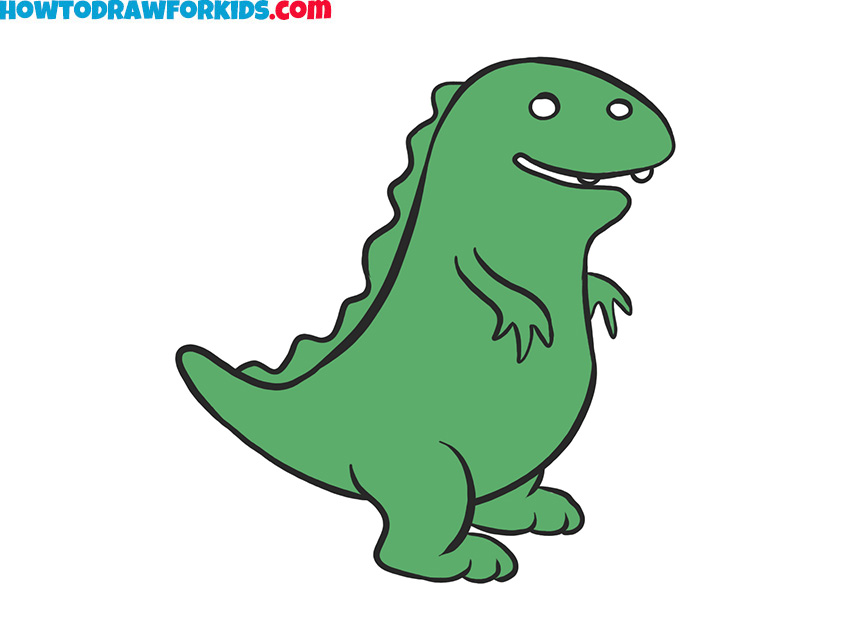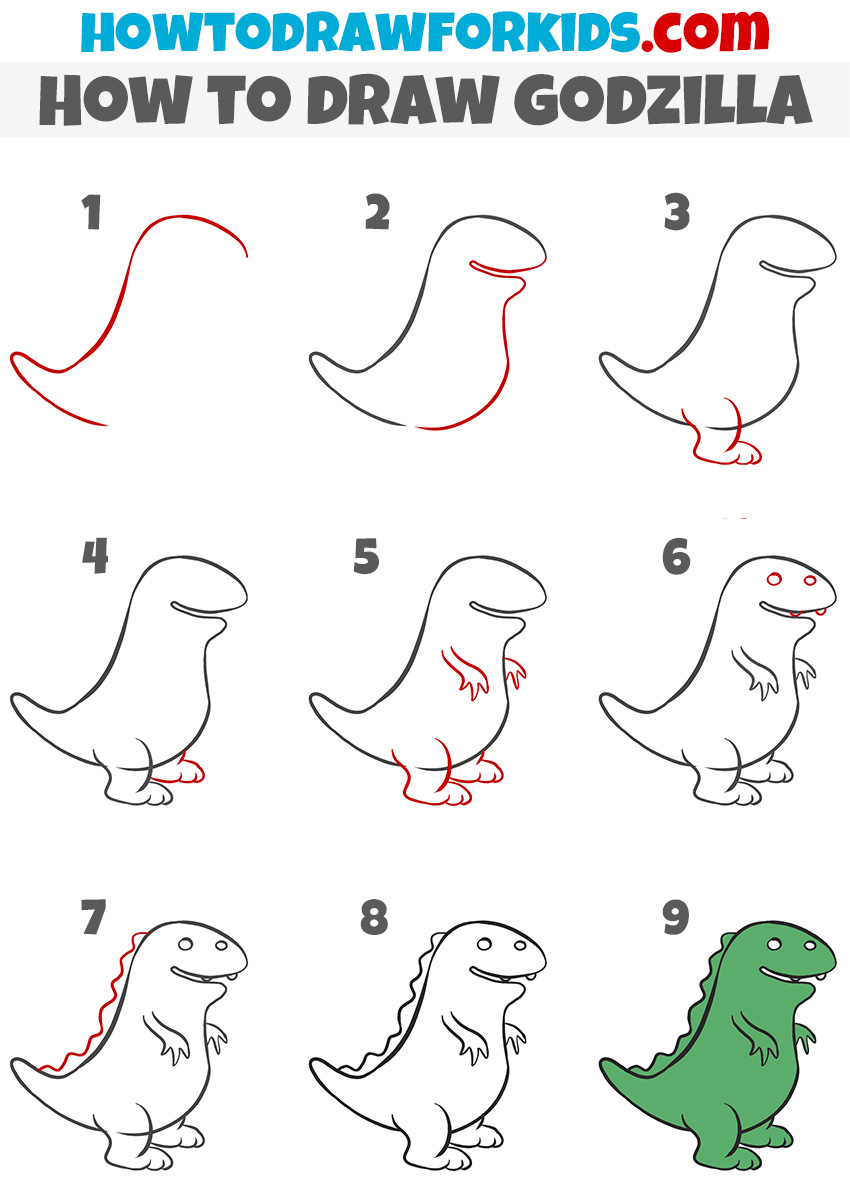 I have shown how to draw King Kong earlier, and this tutorial on how to draw Godzilla will be a great addition to that tutorial on the giant gorilla.
You can study both of these lessons, and draw a whole painting in which these two giant monsters will fight against the backdrop of a destroyed city.
Traditionally, this lesson will be really simple. The character is greatly simplified so that young artists do not face any difficulties while drawing.
Materials
Pencil
Paper
Eraser
Coloring supplies
How to Draw Godzilla
Draw the first line.

Using a smooth, long line draw the back of Godzilla as in my example.


Draw the front of the body.

The mouth and belly of the giant monster should be depicted here.


Draw the leg.

Depict the top of the leg first, then the foot with toes.


Add the second leg.

Here we see only part of this leg.


Add the arms.

The arms should be small, and the fingers should be pointed.


Portray the details of the face.

First of all, draw the round eyes, the two protruding teeth.


Add the spikes.

Since we are drawing a cute cartoon Godzilla, these spikes are rounded and look like a long, wavy line.


Erase the guidelines.

Be careful and try not to touch the important lines of the Godzilla drawing.


Color the drawing.

Godzilla can be painted gray or green as in my example.

So, was this Godzilla drawing lesson useful to you? Or maybe this lesson caused difficulties for you or your children? Write your opinion in the comments under this article, because it is really important to me.
Also, download this PDF version of the tutorial. There you will find the steps above and some cool and useful extras.