Today in this lesson I want to show you how to draw a cartoon animal. You will definitely like this guide.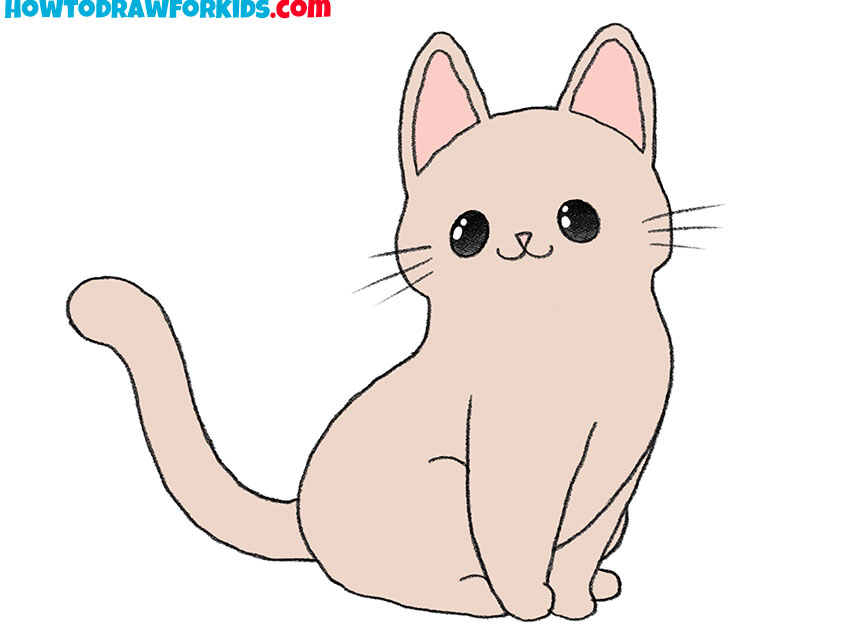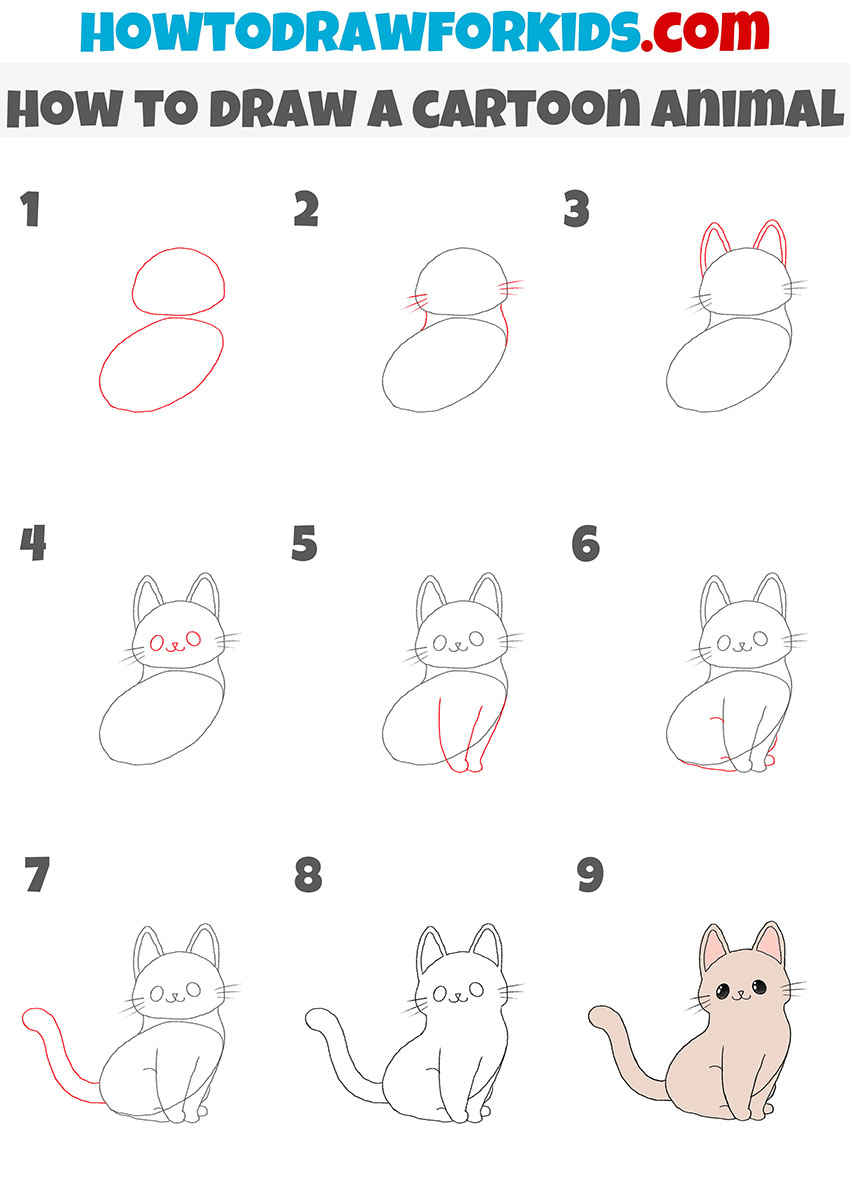 All novice artists love to draw animals, and now I want to present you a new lesson in which I will show you how to draw a cartoon animal. Here you will draw a cat that looks very cute.
The lesson will be useful for you. Because you will once again practice drawing an animal in a sitting position. Try to correctly depict the position of the paws.
Take your time during the tutorial and carefully follow each step to get a great result. At the end of the lesson, you can detail the cat's fur a little. To do this, draw small, thin strokes.
Materials
Pencil
Paper
Eraser
Coloring supplies
Time needed: 30 minutes
How to Draw a Cartoon Animal
Draw the head and torso.

Depict two rounded shapes at a short distance from each other.

Depict the neck and whiskers.

Draw connecting lines between the head and torso to depict the neck. Add the whiskers.

Sketch out the ears.

With smooth lines, draw two ears and immediately add the inner part of the ears.

Add the elements of the face.

Draw small eyes. Depict the triangular nose and add two rounded lines to draw the mouth.

Draw the front paws.

With smooth lines, depict two front paws that are located together.

Depict the hind paws.

In this step, use small rounded lines.

Sketch out the tail.

On the side of the body, draw the long tail that is raised up.

Correct inaccuracies.

Check your art work and remove any extra lines.

Color the cartoon animal.

Choose any colors. Don't forget to add highlights to the eyes.
I remind you that for your convenience, I have created a PDF file with a short version of the lesson. Download the file and use at any convenient time.