In this tutorial, I will show you how to draw Superman logo. The lesson will be useful for you and you will practice your creativity.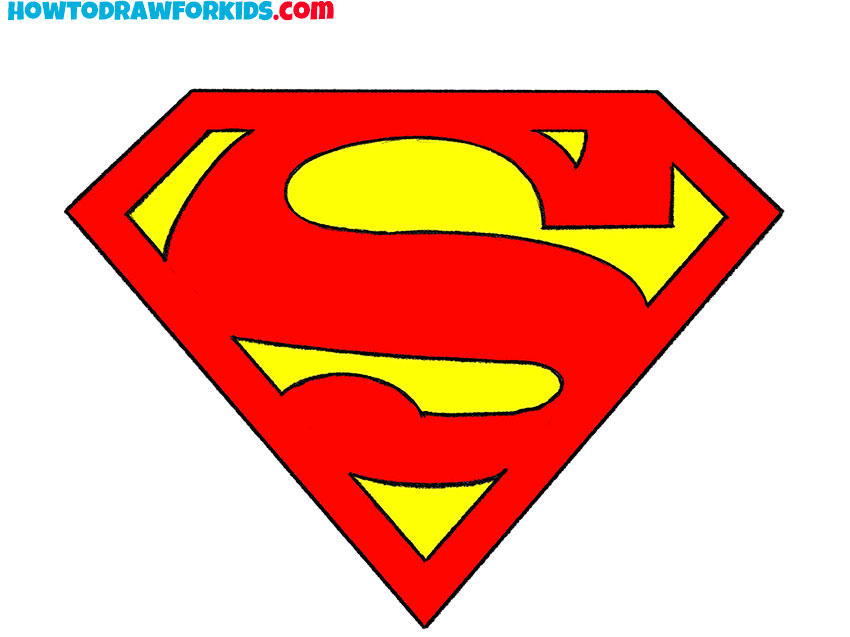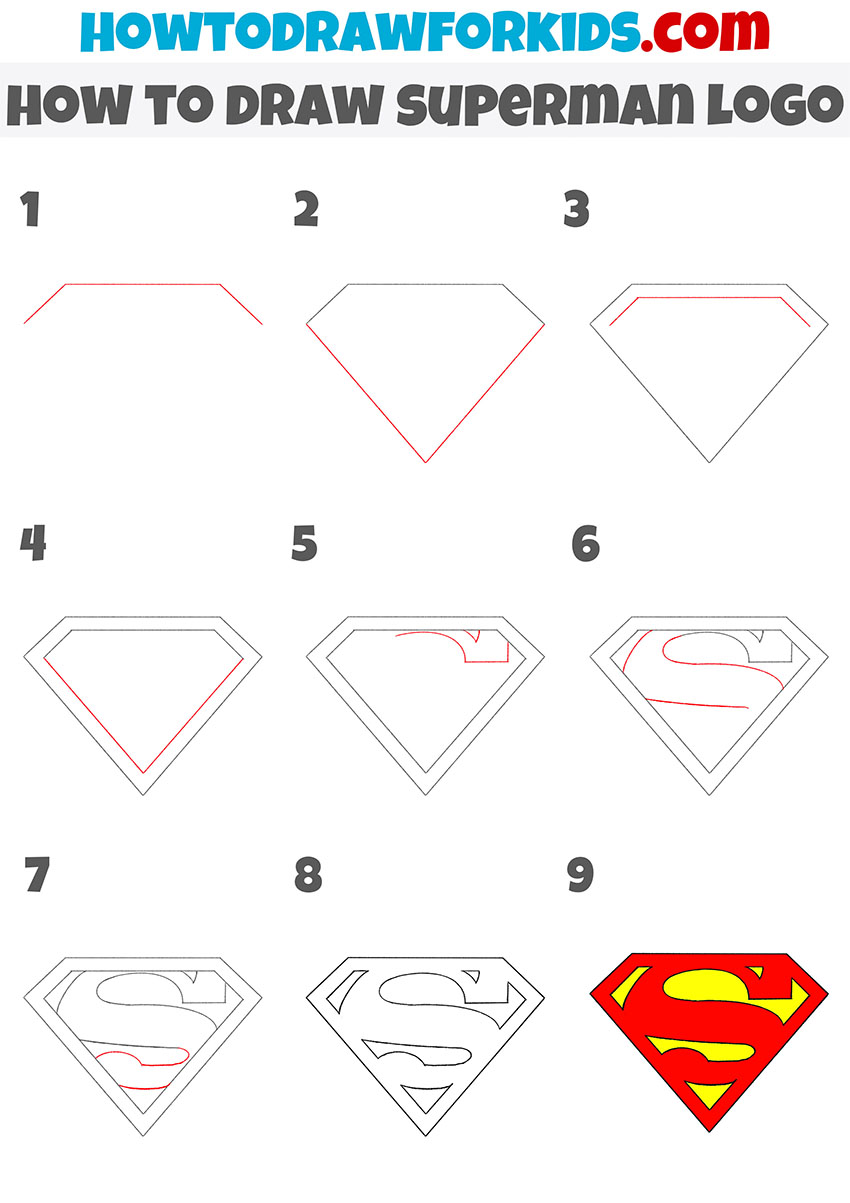 Many popular characters have their own logo and in this tutorial, you will learn how to draw Superman logo. This superhero has fans all over the world because he always does the right thing and saves everyone who is in danger.
Superman's logo is a polygon with the letter "S" inscribed inside. This image is very common and easily recognizable.
In this lesson, you will learn how to draw a logo with the help of accessible instruction, which includes nine steps.
Perhaps this lesson will seem difficult to you because you must correctly depict the letter, but if you are careful and accurate at every stage, you will get an excellent drawing.
Materials
Pencil
Paper
Eraser
Coloring supplies
Time needed: 15 minutes.
How to Draw Superman Logo
Draw the top outline.

Depict a straight horizontal line and add two short lines on the sides.

Add the bottom outline.

Draw two connecting lines to form the acute angle at the bottom.

Depict the inner outline.

The inner contour has the same shape as the outer contour.

Add the rest of the inner outline.

Draw two even, straight lines to make the closed path.

Sketch out the top of the letter.

Be careful at this step and draw the same lines as in the example.

Draw the middle part of the letter.

Use smooth, curved lines to depict the middle of the logo.

Add the bottom of the letter.

Depict smooth, rounded lines to draw the rest of the "S".

Correct inaccuracies.

Remove all extra lines with the eraser.

Color the Superman logo.

You will need red and yellow. Choose the brightest shades.
Download a PDF file with a short version of the lesson. This will help you return to the lesson at any time, even if the Internet is not available.