I have prepared an interesting lesson in which I will show you how to draw a corn. Here is a very simple way to draw.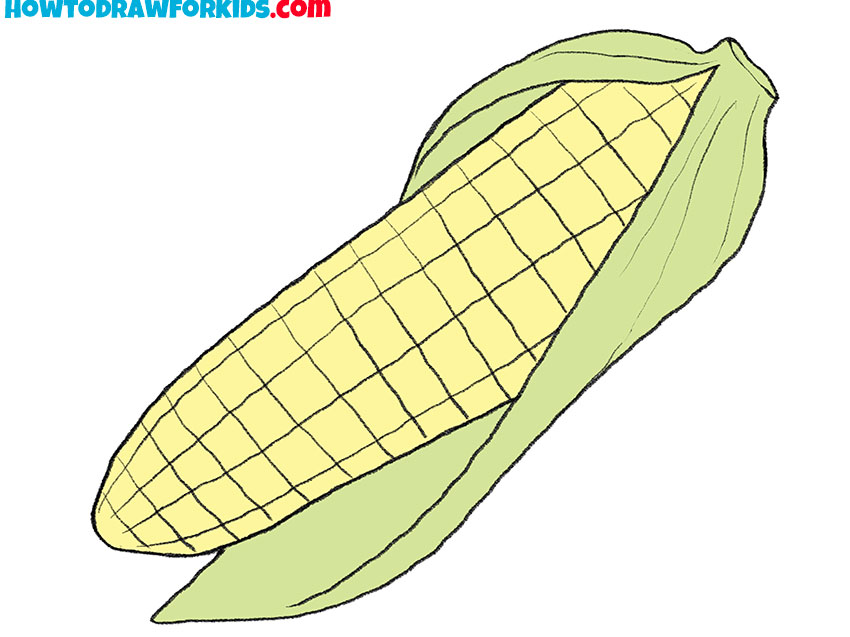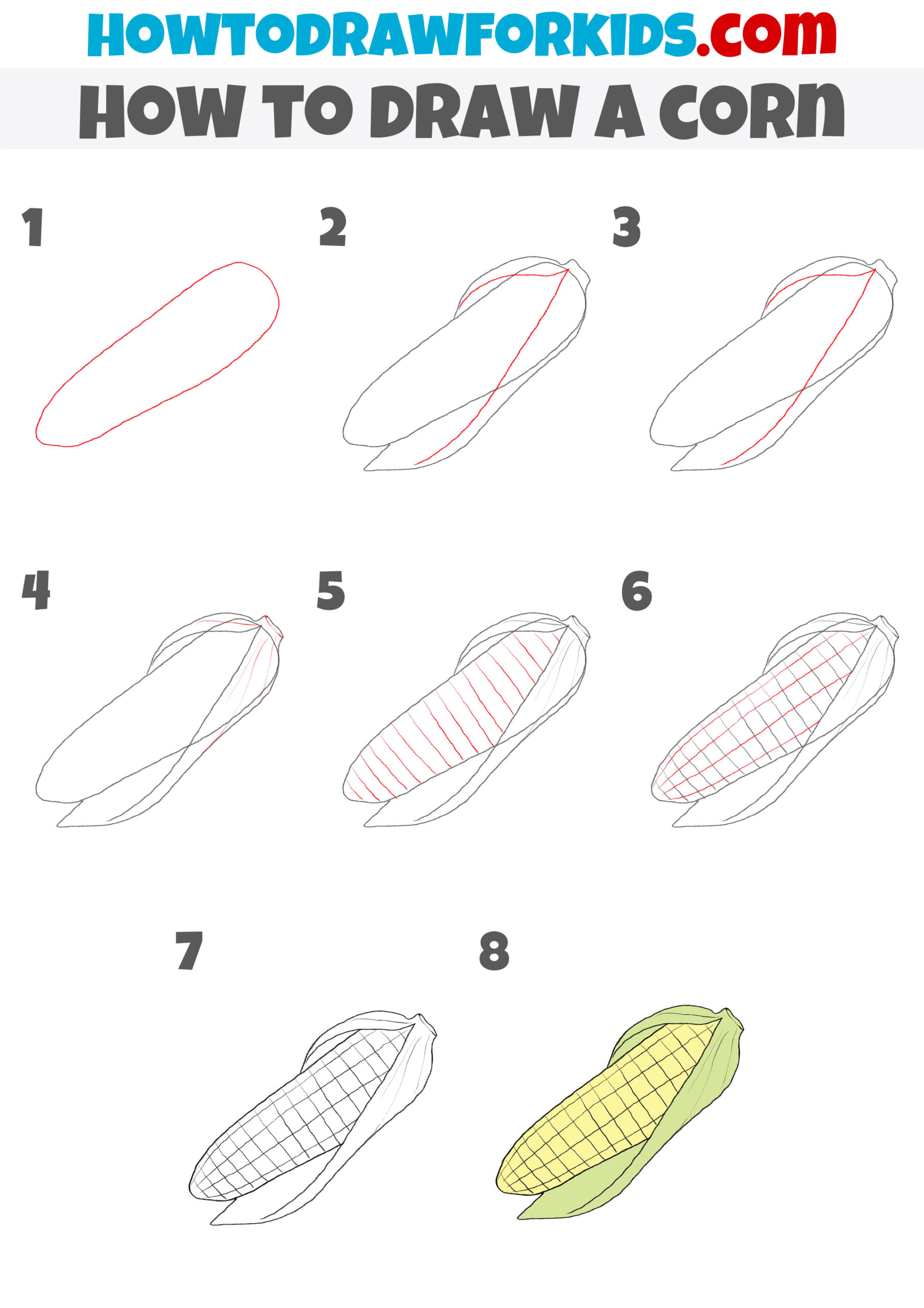 I suggest you complete an exciting creative task in which you will learn how to draw a corn in stages. With the help of a simple instruction, you will easily draw a corn, even if you have not had to do it before.
Corn is a cereal with a thick stem and large grains. It is a very popular plant that is widely used in cooking, as a fodder plant for farm animals and for other purposes.
The picture shows a long cob of corn wrapped in thin leaves. You will need care and patience in order to draw this plant. If you follow these instructions and carefully draw all the lines, then you will have an excellent result.
Materials
Pencil
Paper
Eraser
Coloring supplies
Time needed: 30 minutes
How to Draw a Corn
Draw the outer outline.

Depict an elongated oval shape.

Add the leaves.

Using smooth lines, draw the long leaf in which the cob is wrapped.

Add the front outline of the leaves.

Depict smooth lines from the spine to the front edge.

Detail the leaves.

Sketch out an oval cut on the spine and detail the leaves with thin lines.

Start drawing grains.

Sequentially draw transverse lines on the surface of the corn cob.

Detail the grains.

Draw several longitudinal lines. In this case, the lines do not have to be perfectly even.

Correct inaccuracies.

Compare your drawing with my example and correct any inaccuracies.

Color the corn.

You will need yellow and green.
Corn is ready! I hope you enjoyed the walkthrough and did a great job with this creative challenge. Share your impressions in the comments. I would be interested to know your opinion.
Now you can download a short version of the lesson in PDF format for free. The file contains handy instructions and other useful materials. This will help you return to the lesson at any time, even if there is no Internet access.