How to Draw Curly Anime Hair
In this tutorial, I will show you how to draw curly anime hair. You will gain useful skills that will definitely come in handy in the future.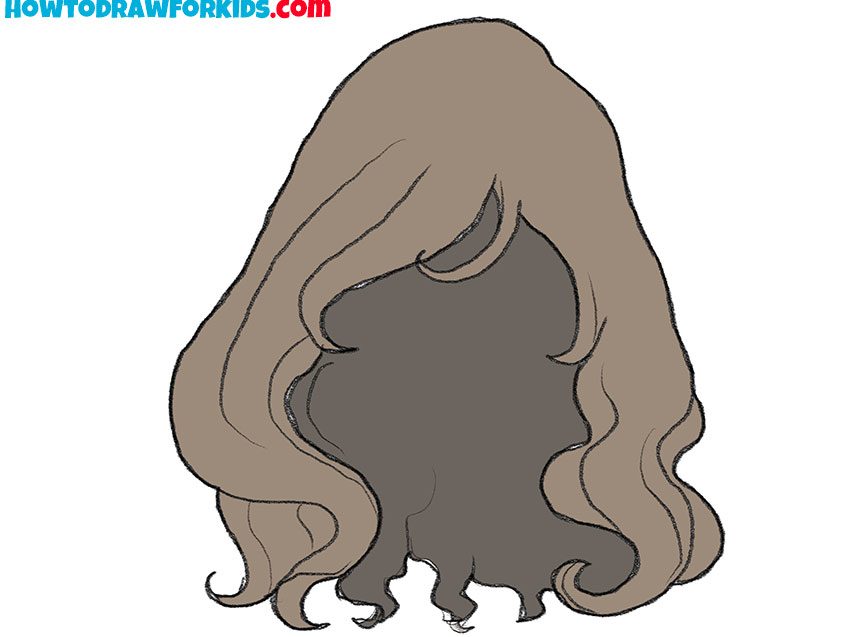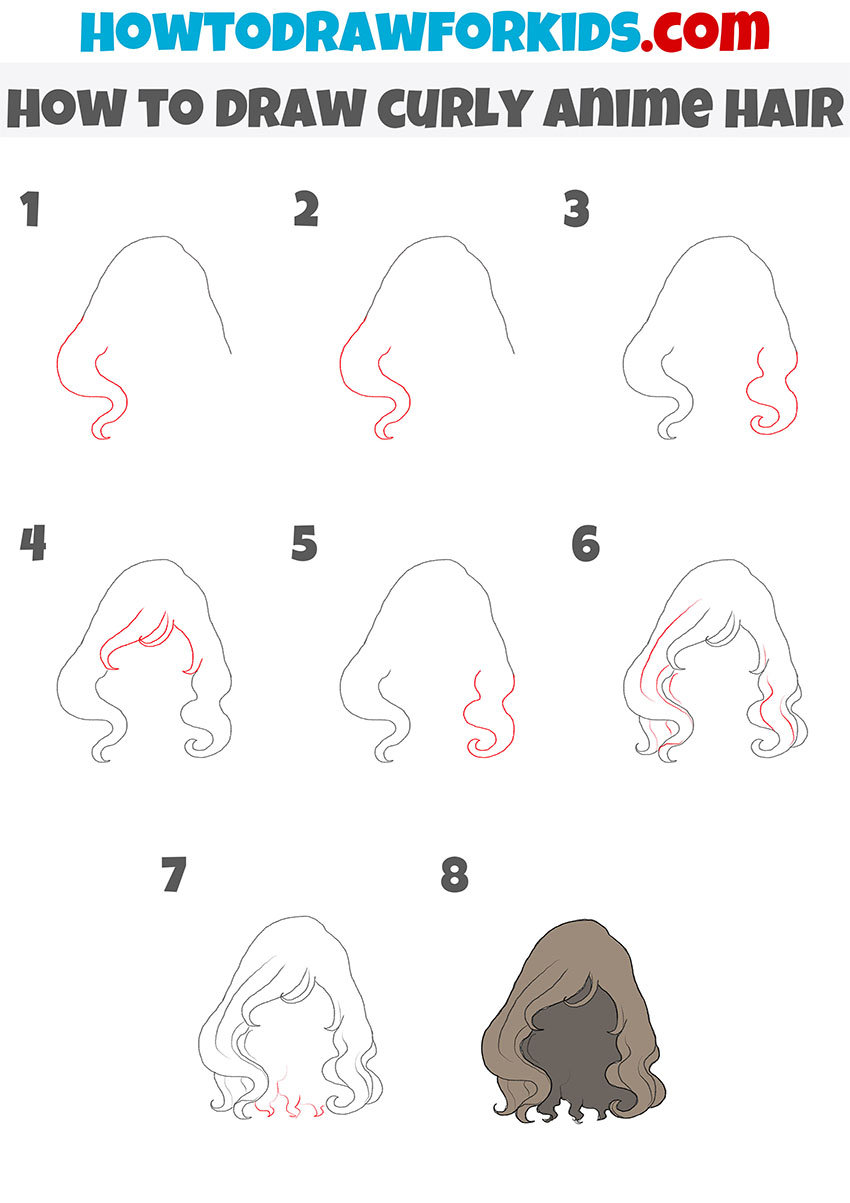 I have prepared a lesson that shows in detail how to draw curly anime hair. I want to remind you that many anime objects are very detailed, and this object is no exception.
In the picture, you see the hair, which is folded into separate strands of different shapes and sizes. You will need patience to complete this tutorial as you will have to draw each strand of hair. Take your time and try to follow the instructions, then you will get an excellent result.
In this tutorial, arbitrary lines are allowed, so the shape of the curl may differ slightly. For coloring, you can use the same color as in the example, or you can choose a different shade that you like best.
Materials
Pencil
Paper
Eraser
Coloring supplies
Time needed: 30 minutes
How to Draw Curly Anime Hair
Draw the top outline.

To do this, sketch out one curved line.

Draw the large side curl.

Using curved lines, draw the spiky curl on the left side.

Depict the large curl on the other side.

Repeat the previous step and draw the curl on the left side.

Sketch out the bangs.

Above the forehead, add some spiky strands of hair.

Add the curls to the sides.

Using a few curved lines, add small curls on each side.

Detail the hair.

Depict individual strands with thin lines.

Add back bottom curls.

With curved lines, draw the few short strands, as shown in the example.

Color the curly anime hair.

At this stage, choose any color you like.
I remind you that, especially for your convenience, I created a PDF file with a short version of the lesson. Download the file and enjoy drawing anytime you want.