How to Draw a Self-Portrait
The exercise of learning how to draw a self-portrait is very important in the process of learning fine art. In this article I will tell you how to do it correctly.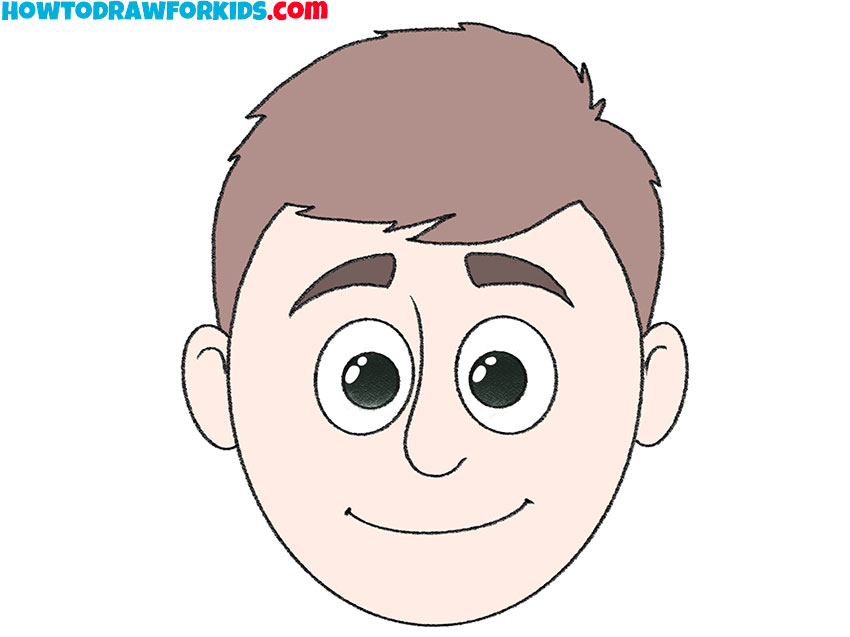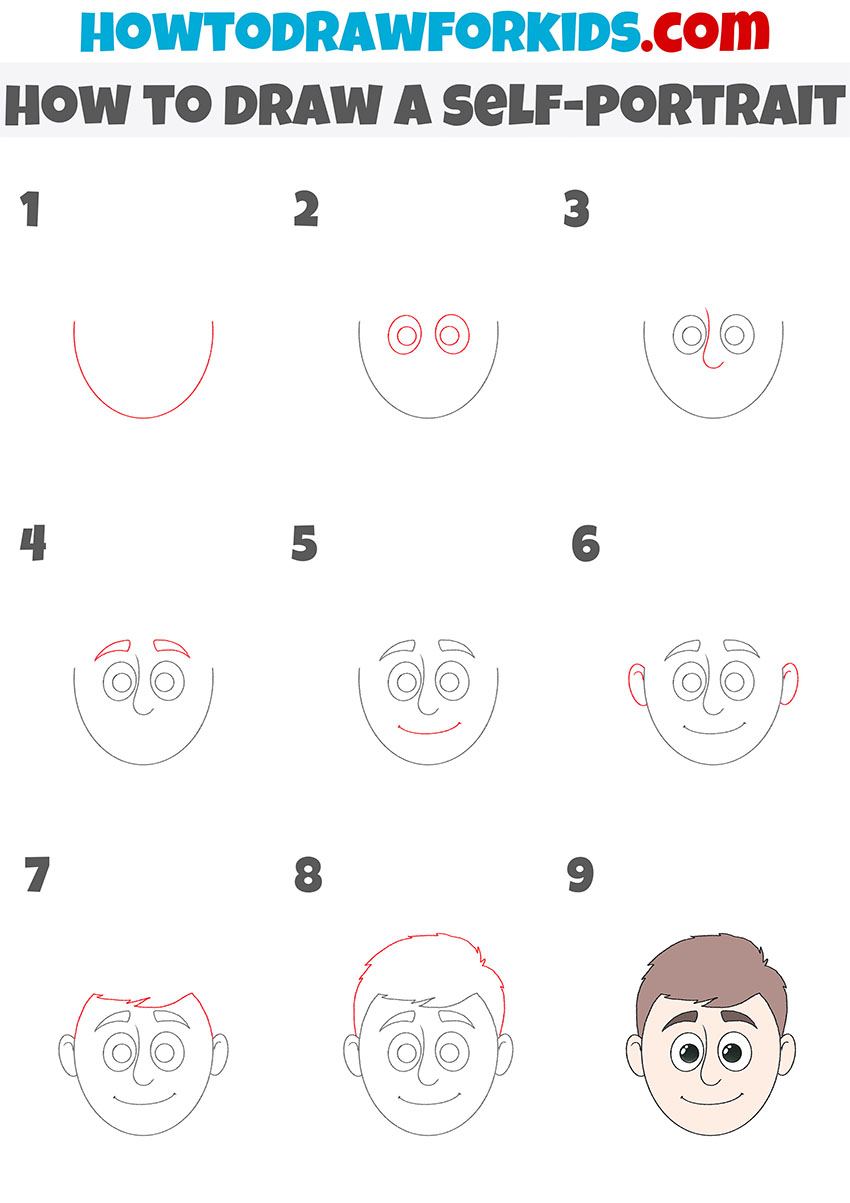 I propose to complete a new, exciting drawing lesson in which I will tell and show you how to draw a self-portrait step by step.
In this tutorial, you will draw a portrait of a person in a cartoon style. In the same way, you can draw your portrait in a cartoon style, following the steps similar to those that I will offer you in this tutorial.
In the future, in order to draw a self-portrait, you can use your photo and look at yourself in the mirror while adding facial features in turn.
This drawing lesson will help you improve your artistic skills and become a more professional artist. The instruction does not contain too complex elements, since I have developed it specifically for children and beginners.
Materials
Pencil
Paper
Eraser
Coloring supplies
Steps on How to Draw a Self-Portrait
Time needed: 30 minutes
How to Draw a Self-Portrait
Draw the bottom of the face.

To complete this simple step, you need to draw one arc, as shown in the figure.

Sketch out the eyes.

Depict two symmetrical eyes using two ovals, as well as two identical circles inside them.

Depict the nose.

Between the two previously drawn eyes, add one curved line to draw the nose.

Add the eyebrows.

Draw two symmetrical eyebrows above the eyes using curved lines.

Draw the mouth.

Below the drawn nose, draw one rounded line and add two bold dots around the edges.

Depict the ears.

On both sides of the head, depict two incomplete ovals and two rounded lines inside them.

Sketch out the top outline of the hairstyle.

From one ear to the other, draw several curved lines of different lengths, as shown in the figure.

Add details.

Draw curved lines of varying lengths that will connect the ears.

Color the drawing.

At this stage, choose any colors.
For your convenience, I have prepared a PDF file that contains all the useful information from this lesson and additional practice materials that will help you develop your artistic abilities. Download this file right now so that you don't lose this lesson in the future and return to it even without an Internet connection.