In this tutorial, you will learn how to draw a shamrock. I am sure that you will enjoy this simple instruction and get useful skills.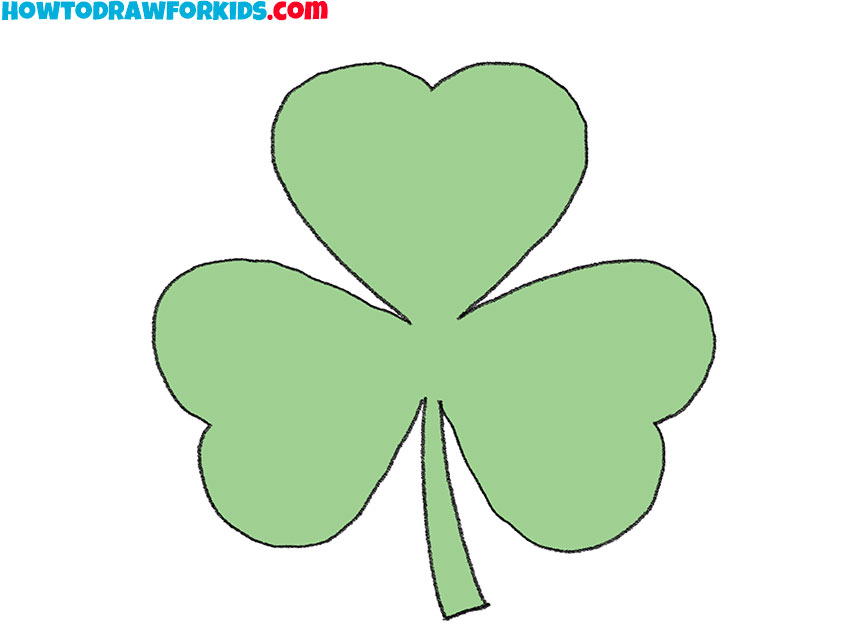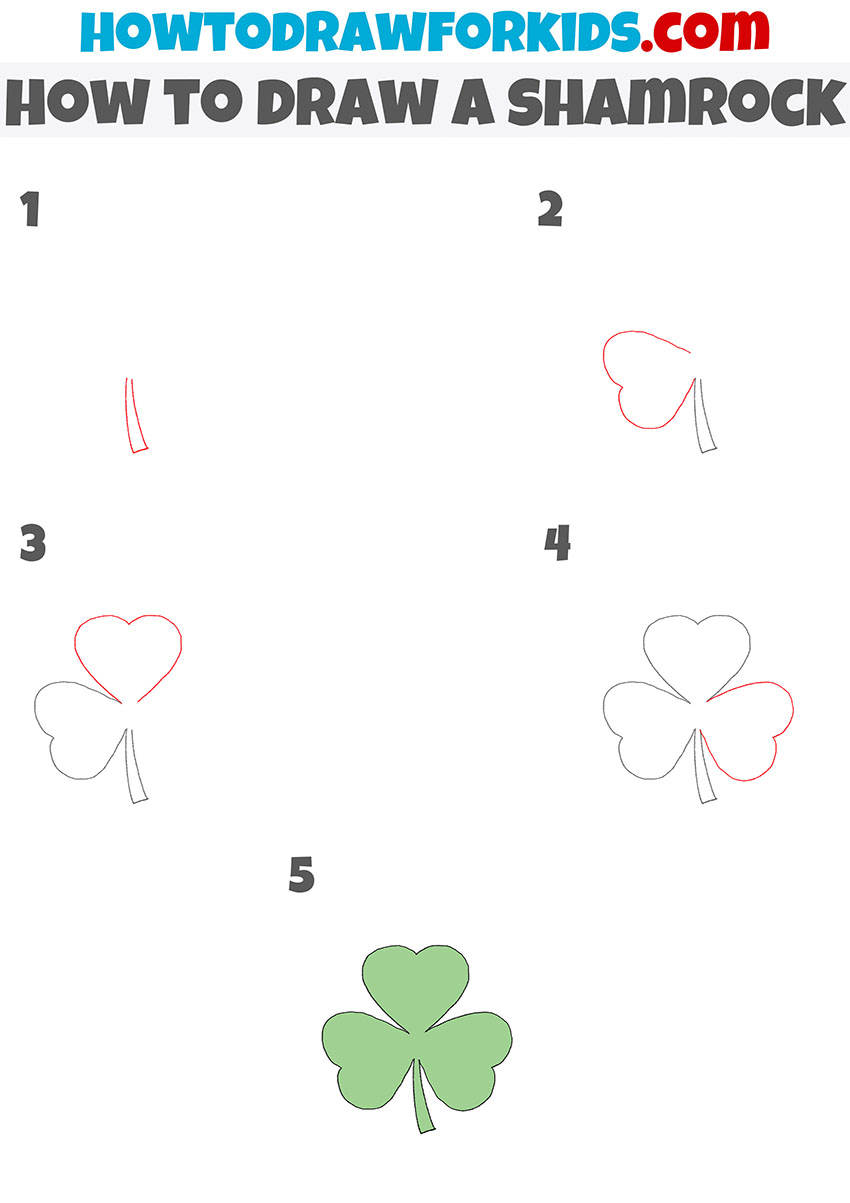 I suggest you complete a fascinating and very useful lesson in which you will learn how to draw a shamrock step by step. Surely you have seen the shamrock symbol many times.
So, shamrock is a plant of the legume family. There are about 250 types of shamrock. This plant is most common in the Southern Hemisphere, so it can often be found in South America and Africa. Shamrock is considered an important agricultural crop. It is also believed that the shamrock leaf can bring good luck.
The four-leaf shamrock is a symbol of good luck, while the three-leaf shamrock is used in the symbolism of Ireland. Tibetan sages believe that shamrock petals represent the unity of the three components of a person's personality, that is, the soul, body, and spirit. Thus, the shamrock image is very common and there are even various shamrock-shaped jewelry.
Materials
Pencil
Paper
Eraser
Coloring supplies
Time needed: 20 minutes.
How to Draw a Shamrock
Draw the shamrock leaf stem.

Depict two curved lines and connect their ends with a short straight line.

Add one petal.

On the left side of the drawn stem, draw two curved lines, as shown in the figure.

Sketch out the petal on top.

At the top of the shamrock, add the petal similar to those previously drawn.

Depict the last shamrock petal.

Draw the petal on the right side using curved lines to complete the outline of the shamrock.

Color the shamrock.

To color the shamrock you've drawn, use green.
Now you can download a PDF file in which I have prepared useful practice materials for you to improve your artistic skills. Save this file so that you can return to the lesson at any time if you wish.