I have prepared a drawing lesson in which you will learn how to draw sunglasses. This simple drawing lesson consists of only seven steps.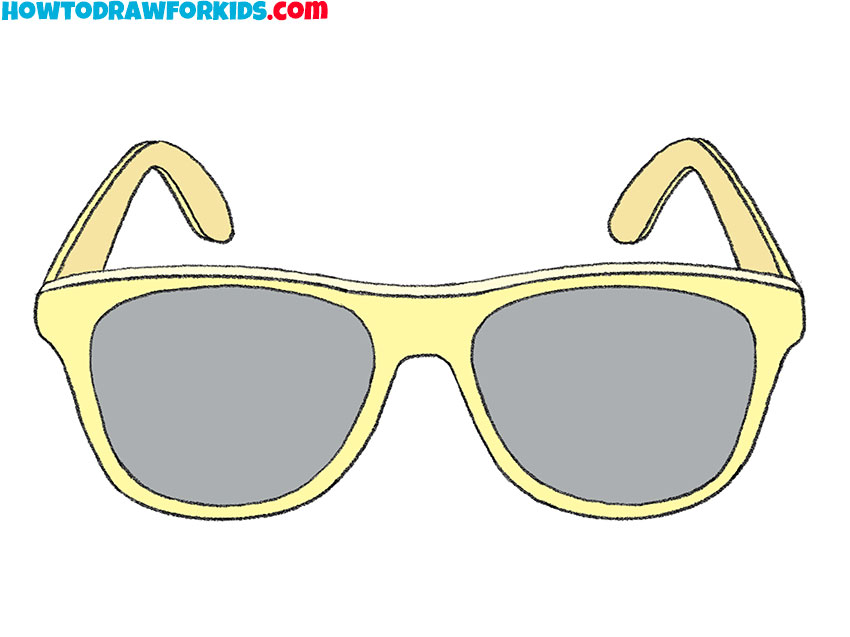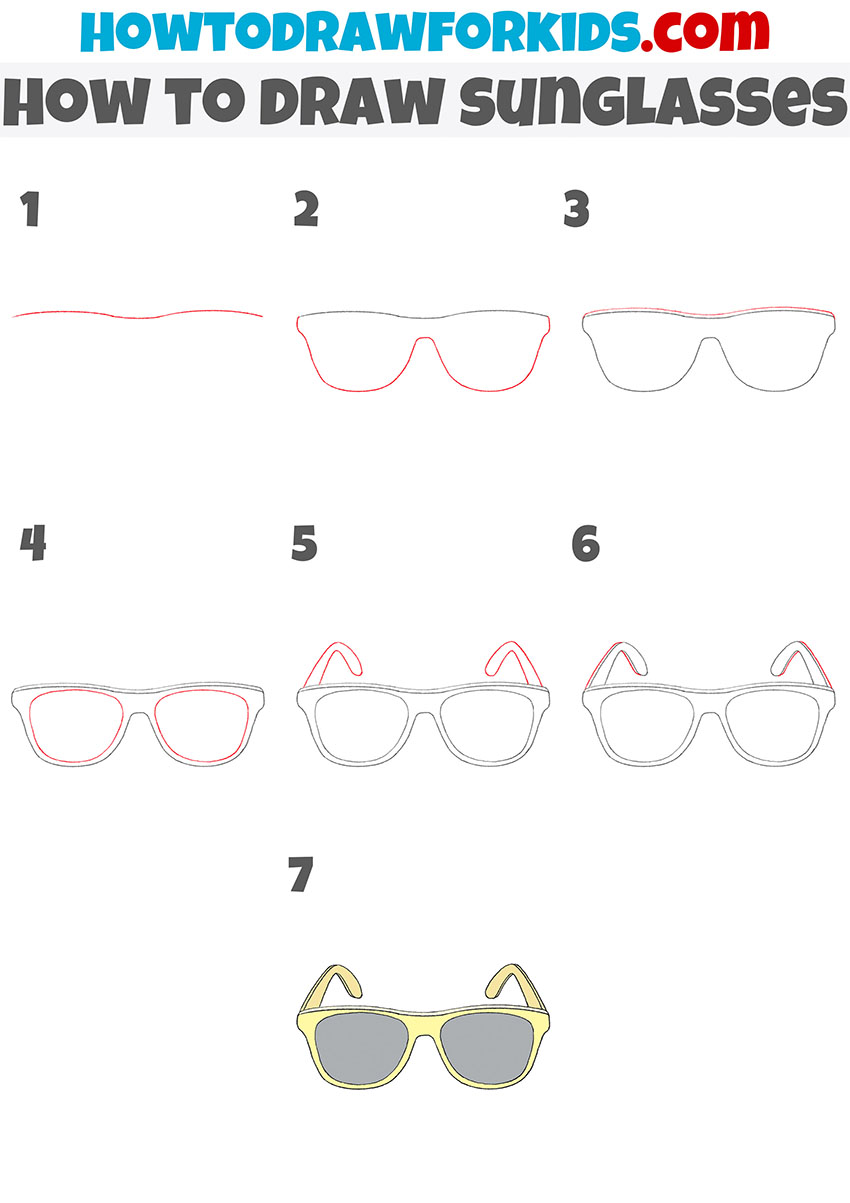 I have prepared for you a wonderful drawing lesson in which I will show you how to draw sunglasses step by step.
The ability to draw sunglasses will definitely come in handy if you want to draw any person or character who will wear this accessory. And you can also depict these glasses as the main object of your drawing.
I am sure that each of you has sunglasses. Sunglasses are glasses that should be used to protect the eyes from sunlight and ultraviolet rays. They are worn to protect the eyes from damage or discomfort due to bright sunlight.
Mostly sunglasses are worn in the summer. This accessory is very popular, has many types and shapes, and is also an important detail of a fashionable image. In this lesson, you will draw simple sunglasses, for which you should be able to draw rounded lines.
Materials
Pencil
Paper
Eraser
Coloring supplies
Time needed: 25 minutes
How to Draw Sunglasses
Draw the top outline of the glasses.

To complete this step, you need to draw one wavy line, as shown in the example.

Add the bottom outline of the glasses.

Connect the two edges of the previously drawn line with another long, curved line.

Depict the glasses in volume.

Above the previously drawn lines, add another line to draw the top edge of the glasses.

Add the contours of the lenses of the glasses.

Sketch out two identical shapes using curved lines as shown.

Draw the temples of the sunglasses.

Depict two symmetrical details using curved lines.

Add the temples of the glasses in volume.

Now depict some curved lines of varying lengths on the sides of the temples.

Color the drawing.

To color the sunglasses, use yellow and gray.
Don't forget to download the free PDF file I've prepared especially for your convenience, so you can come back to this tutorial whenever you want to draw again.