In this drawing lesson, I will tell you how to draw cartoon lips. This lesson is going to be very simple, and it only consists of six steps.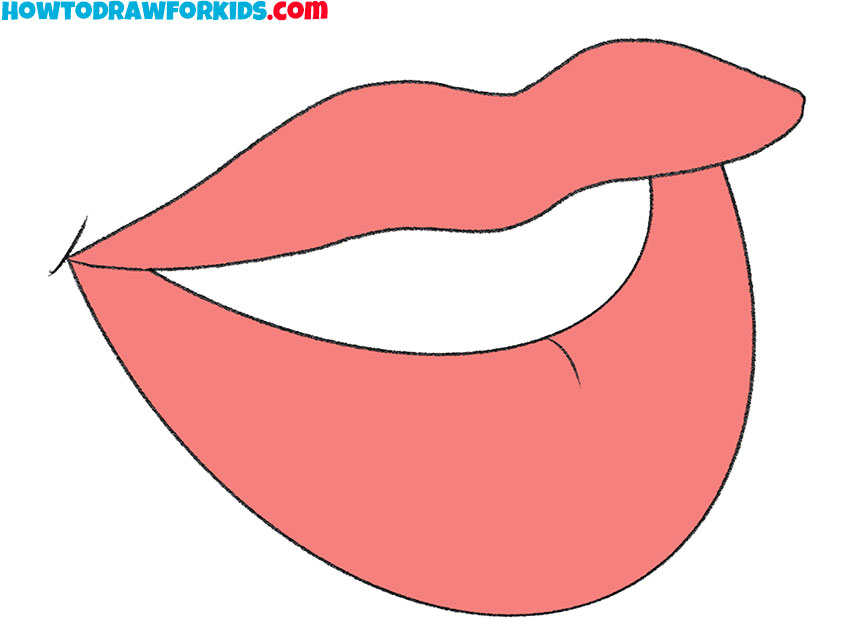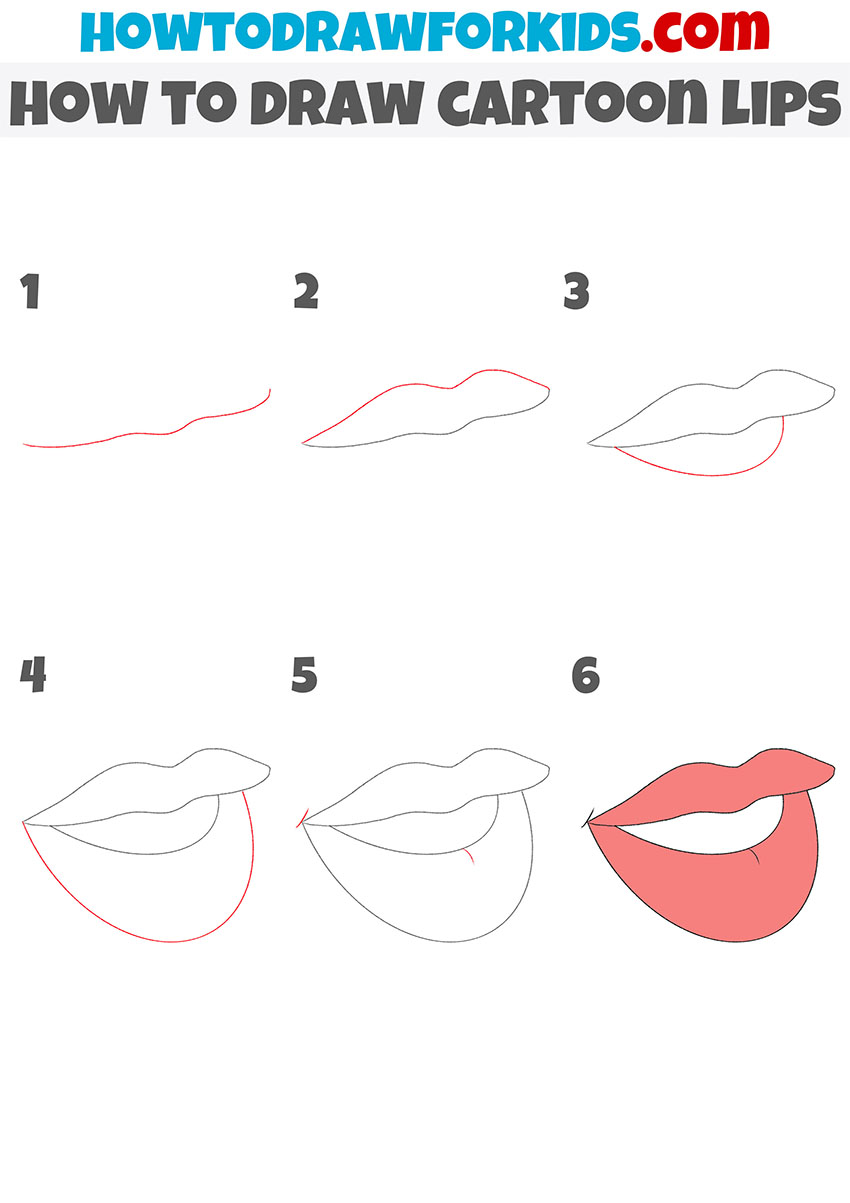 So, I bring to your attention an excellent and very useful drawing lesson in which you can learn how to draw cartoon lips step by step. This drawing lesson is great for beginners or kids to do as it doesn't contain any tricky elements to complete. Lips are one of the important facial features, so it is important for any artist to be able to draw them.
It is lips that help us express various emotions, with their help we smile, kiss, show that we are funny or sad. The skills that you will get thanks to the implementation of this drawing lesson will definitely come in handy in the future if you want to draw any character or portrait of a person in a cartoon style.
You can complement your beautiful drawing with the image of such cartoon lips. This instruction shows a slightly open female mouth, in which teeth are visible. Surely you have seen such lips on various girls or cartoon princesses. For example, many cartoon characters produced by Walt Disney Studios have lips of this kind.
I'm sure you can't wait to start drawing those cartoon lips step by step right now. You can prepare all the art supplies you need, and then enjoy the creative process and carefully follow my instructions. I wish you good luck and hope that you get a great result of your work.
Materials
Pencil
Paper
Eraser
Coloring supplies
Time needed: 30 minutes
How to Draw Cartoon Lips
Draw the bottom line of the upper lip.

To begin drawing the outline of the cartoon mouth's upper lip, you need to draw one curved line.

Finish drawing the outline of the upper lip.

Now, from the two ends of the previously drawn curved line, draw another slightly wavy line.

Add the upper contour of the lower lip.

You should start drawing the lower lip, and for this you can draw one arc below the upper lip.

Finish drawing the contour of the lower lip.

To draw the lower lip, you should add one long arc on the sides of the previously drawn arc.

Add decorative elements.

To make the drawing more realistic and voluminous, add details.

Color the drawing.

To color the cartoon lips, you should use red or hot pink.
I remind you that for your convenience, you can download a PDF file that contains a short version of this lesson so that you can return to it at any time convenient for you, even if you are not connected to the Internet.