How to Draw a Peacock Feather
I invite you to a lesson in which I will show you how to draw a peacock feather. I am sure that this lesson will be useful for you.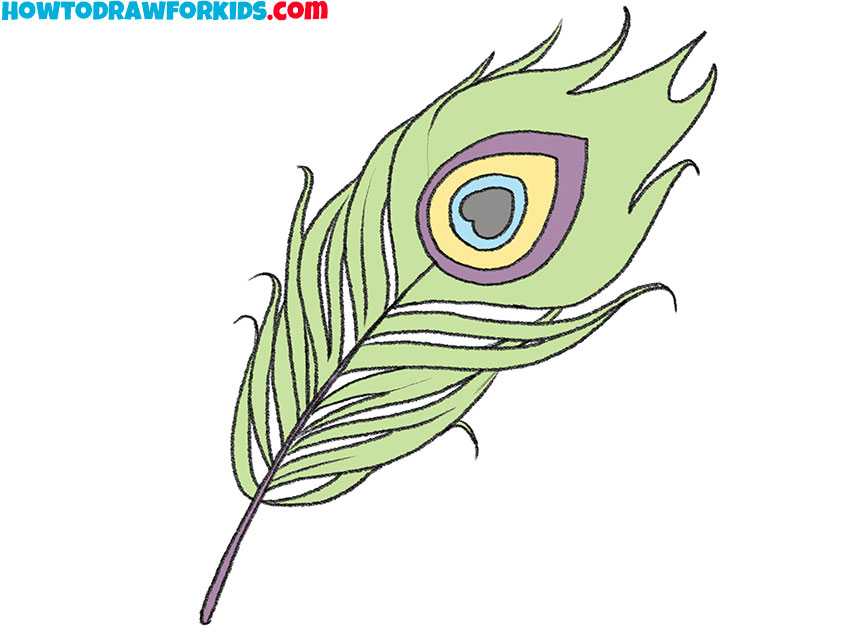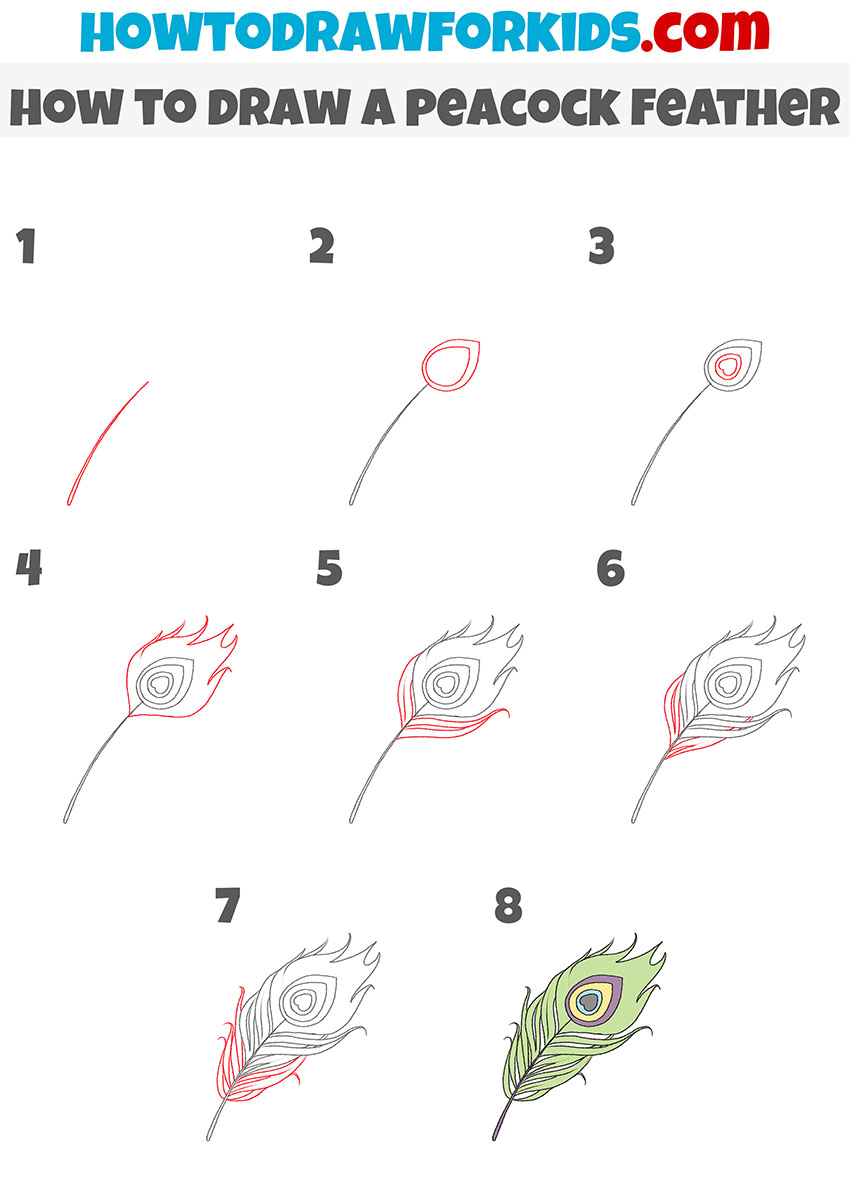 With the help of a simple instruction, I want to show you how to draw a peacock feather. The tail of a peacock consists of long feathers, which he spreads like a fan. At the end of the feather is a bright and expressive "eye".
Very often, the image of a peacock feather is used in clothing or interior design. Many artists depict a peacock feather in their paintings.
You can see that the peacock feather has a long, thin stem with grooves along the sides. All grooves are long, thin and have curved ends.
Materials
Pencil
Paper
Eraser
Coloring supplies
Time needed: 30 minutes
How to Draw a Peacock Feather
Draw the base.

Determine the size of your drawing and depict the thin stem.

Add raw the outline of the "eye".

On the top of the stem, draw two figures of different sizes in the form of the drop.

Depict the middle of the feather.

Draw two small figures of different sizes, as shown in the example.

Sketch out the outer outline of the feather.

With smooth lines, draw the outer contour of the feather, which has pointed ends.

Start drawing the grooves.

On each side of the stem, add the long, thin grooves.

Draw the grooves.

Below, draw few more grooves of arbitrary shape.

Add the rest of the grooves.

At the bottom of the stem, add few more thin grooves that have curved ends.

Color the drawing.

For coloring, you will need green, purple, blue, and yellow.
The next lesson has come to an end, and now you can evaluate the result of your work. If you tried your best at each stage of drawing, then you should get a beautiful feather. Share your impressions about this lesson in the comments. I remind you that now you can download a PDF file with a short version of the lesson for free. With this file, you can return to the lesson and complete it again, even if the Internet is not available.