How to Draw a Drop of Water
I suggest you complete an interesting drawing lesson in which you will learn how to draw a drop of water step by step.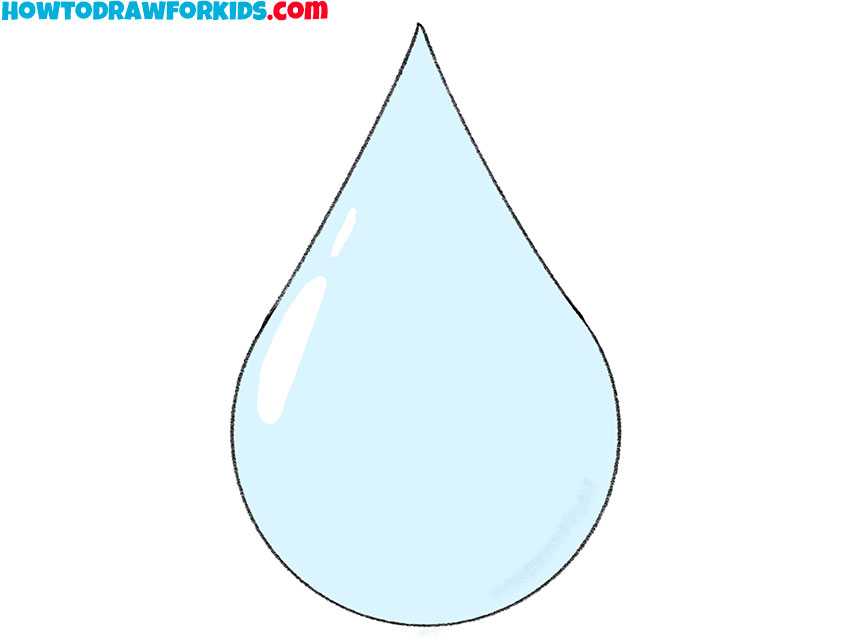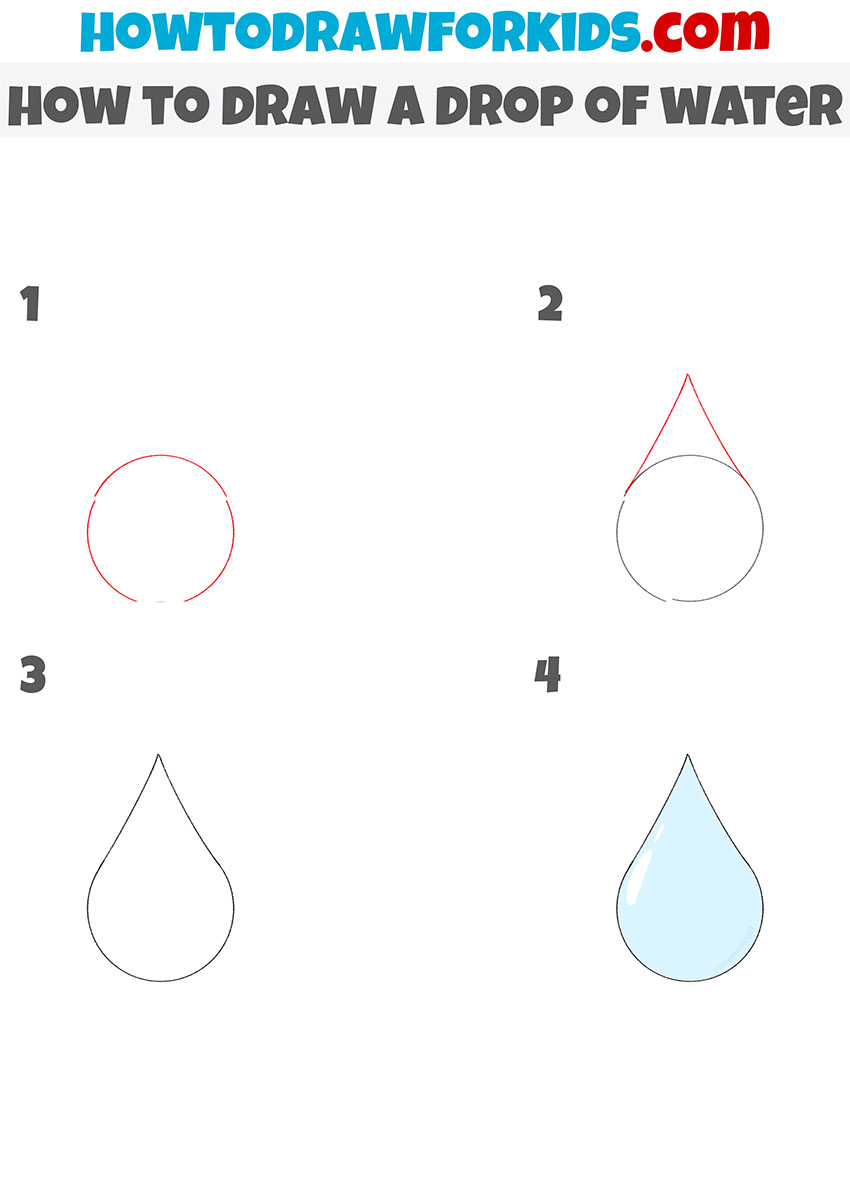 I have prepared for you a great drawing lesson in which I will tell and show you how to draw water drops step by step. Any novice artist or child can easily cope with the implementation of this lesson, since this instruction does not contain any elements that are difficult to complete.
We often see water drops in real life. For example, water is a part of many natural phenomena, such as rain, puddles, melting snow, all reservoirs, and waterfalls on our planet are made of water.
To make your drawing more beautiful, you can use a compass or trace around a round object to draw this circle. Now you can prepare all the art supplies you need, and then proceed with this lesson and carefully follow my instructions.
Materials
Pencil
Paper
Eraser
Coloring supplies
Time needed: 30 minutes
How to Draw a Drop of Water
Draw the main part of the water drop.

Depict one large circle, as shown in the figure, to indicate the bottom outline and the main part.

Finish drawing the outline of the water drop.

At the top of the previously drawn circle, draw two lines to depict the pointed top of the drop.

Correct inaccuracies.

Before you start coloring, you should use the eraser to remove the extra line.

Color the drawing.

To color the drop of water, use a light blue color and add two highlights to the side of the drop.
I have prepared especially for your convenience. This file contains a short version of this lesson and has additional useful training materials. Download this file so as not to lose it and return to this lesson at any time convenient for you.