How to Draw an Among Us Character
Easy Tutorial on How to Draw an Among Us Character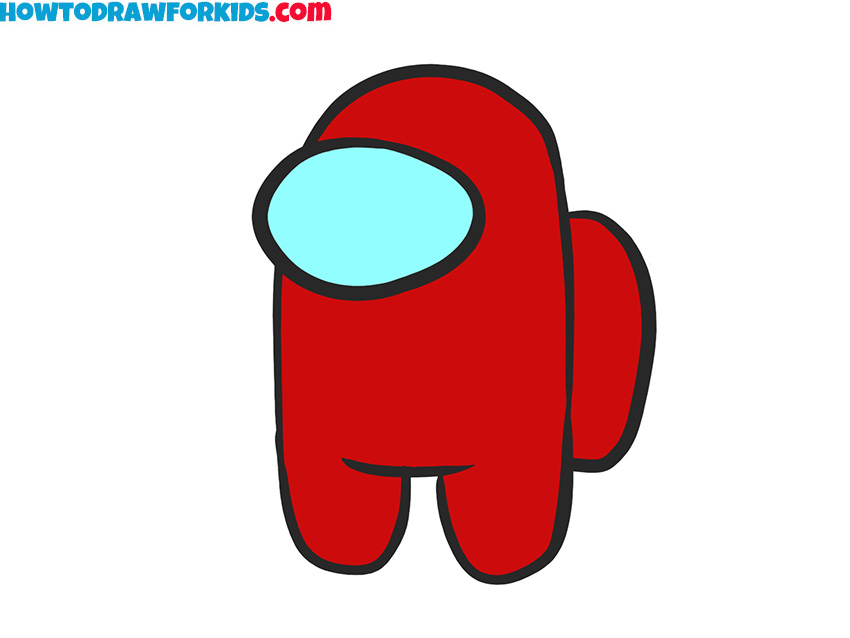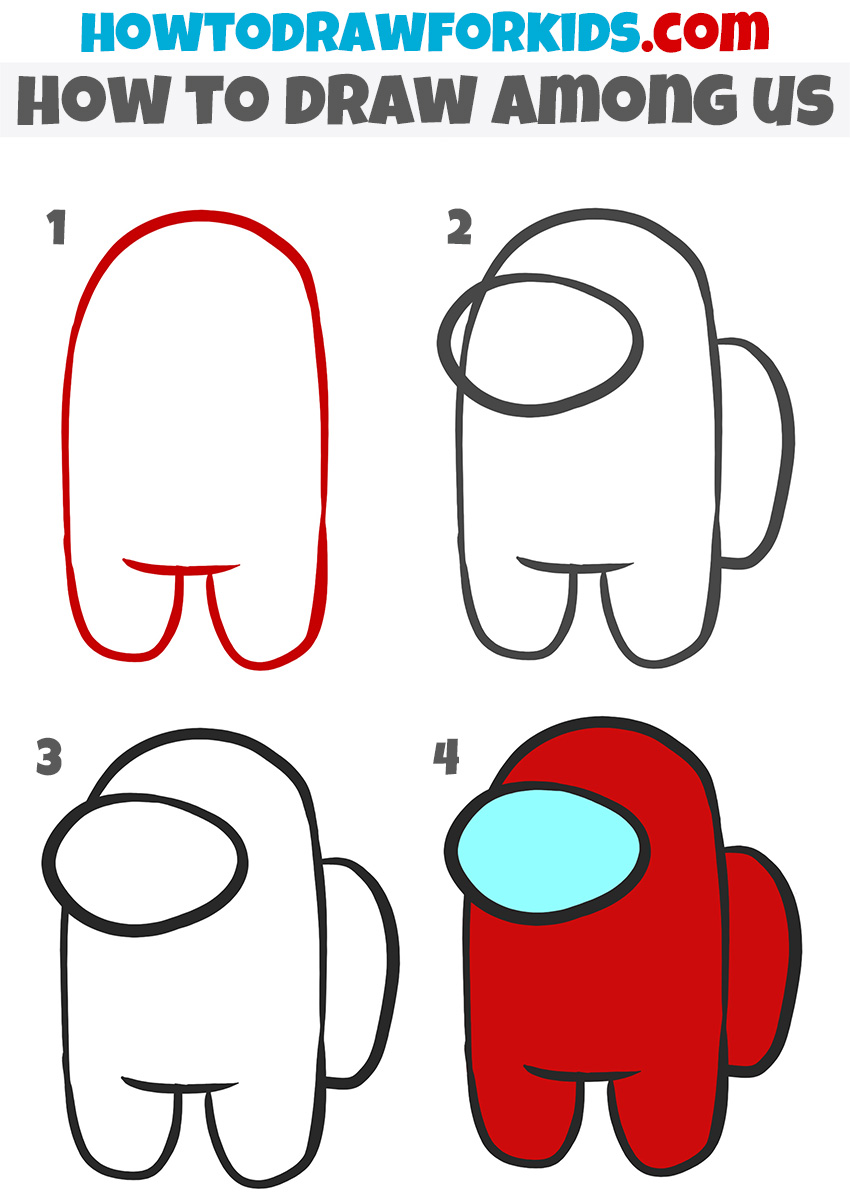 This lesson on how to draw an Among Us character will be very interesting for those who like to draw and play. Also, this instruction will be of interest to those who like really simple drawing lessons.
The entire tutorial consists of four really simple stages. Each stage consists of elementary lines and details. At the very end, it will be necessary to color the character. You can use any color presented in the game.
So, dear readers, get your favorite art supplies ready, scroll down the page, and proceed to the creative process.
Materials
Pencil
Paper
Eraser
Coloring supplies
Time needed: 15 minutes
How to Draw an Among Us Character
Draw the outlines of the character.

Please note that the upper body should be noticeably larger than the legs of the character.


Add the details.

At the front of the character's body, draw an oval like in my example. Next, draw the bag behind the back.


Erase the guidelines.

After that, carefully trace the drawing with thick lines, giving it a sharper and more cartoonish look.


Color the drawing.

Here you are free to choose any colors and color your Among Us character as you wish.

So, dear young artists, their parents, and drawing teachers, the Among Us character drawing tutorial has come to an end. Write your opinion about this instruction in the comments below this article. Also do not forget to write what drawing guides you would like to see on the pages of Howtodrawforkids.com.
By the way, don't forget to download the PDF version of this tutorial. In this PDF file, you will find all the steps above, as well as a coloring page, tracing worksheet, and grid drawing worksheet.