I have prepared for you the simplest lesson on how to draw a campfire for kindergarten, which consists of only four steps.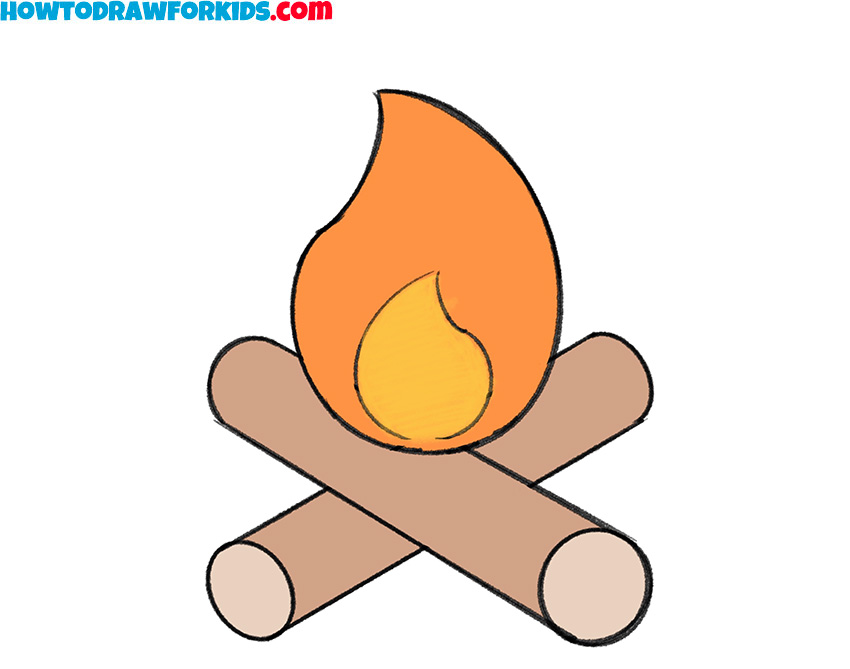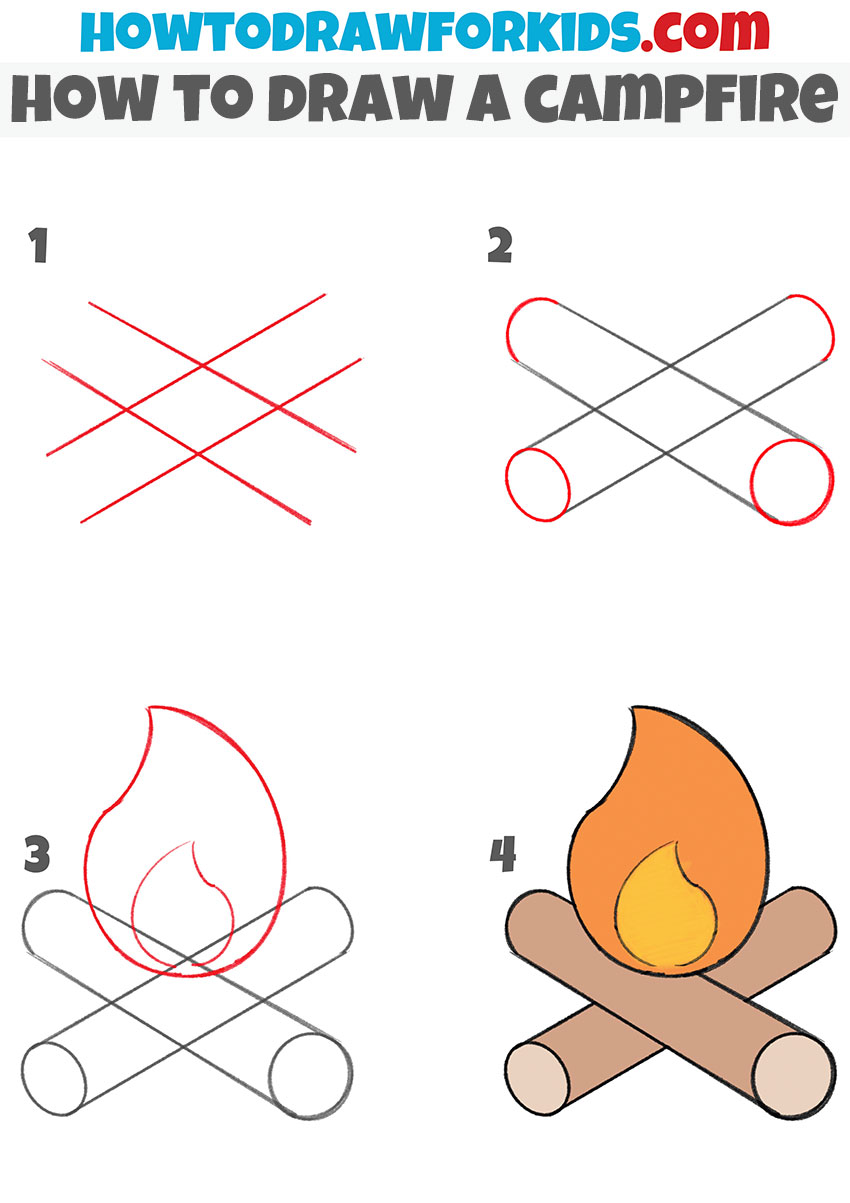 In this lesson, you will learn how to draw a campfire step by step for kindergarten. You can handle this drawing even if you have no experience as an artist and if you are still a child. The bonfire is considered a symbol of peace and comfort. This is a source of heat, thanks to which you can warm up, cook food and around which you can gather in a big friendly company. In ancient times, people learned how to make fire and make a fire, it was this that became their way of survival and one of the first most important steps of man towards civilization.
The drawing of the fire will turn out to be very bright and colorful. Follow the directions in this tutorial carefully to get the best quality and most beautiful drawing possible.
I suggest you get down to the tutorial on how to draw a campfire step by step!
Materials
Pencil
Paper
Eraser
Coloring supplies
Time needed: 15 minutes
How to Draw a Campfire for Kindergarten
Draw the outline of the logs.

To do this, draw four straight lines crossing in the manner shown in the picture.

Sketch out the edges of the logs.

Depict ovals at the bottom edges, and add rounded lines at the top edges.

Draw the outline of the flame.

Using curved lines, depict a large outline of the flame, and within it a small one.

Color the drawing.

Choose yellow and orange for the flame and brown for the logs.
So you have done this job! I am sure that you were able to draw a fire perfectly and now you can admire it and share the result with others! Be sure to leave your feedback in the comments, ask questions, and suggest your ideas for new lessons. If you liked this step-by-step campfire drawing lesson, then share it with your friends and draw with them.
I have prepared a short PDF version of this tutorial for your convenience. You can download this file and return to the lesson at any time convenient for you – you do not need to be connected to the Internet for this. Draw according to the instructions of our step-by-step tutorials, train your artist skills, then you will soon notice that your drawings are getting better.