In this drawing lesson, you will learn how to draw a tent step by step. This lesson is sure to appeal to all novice artists and children.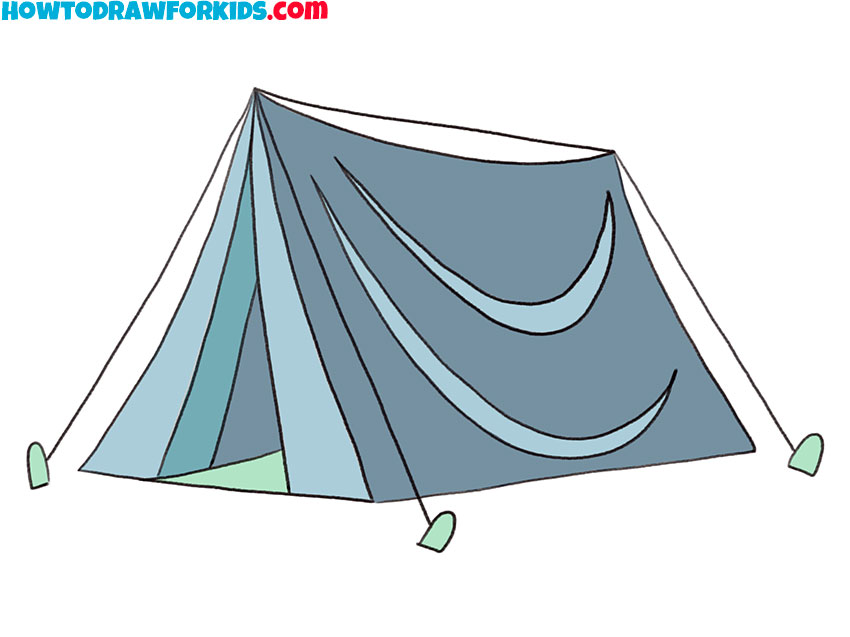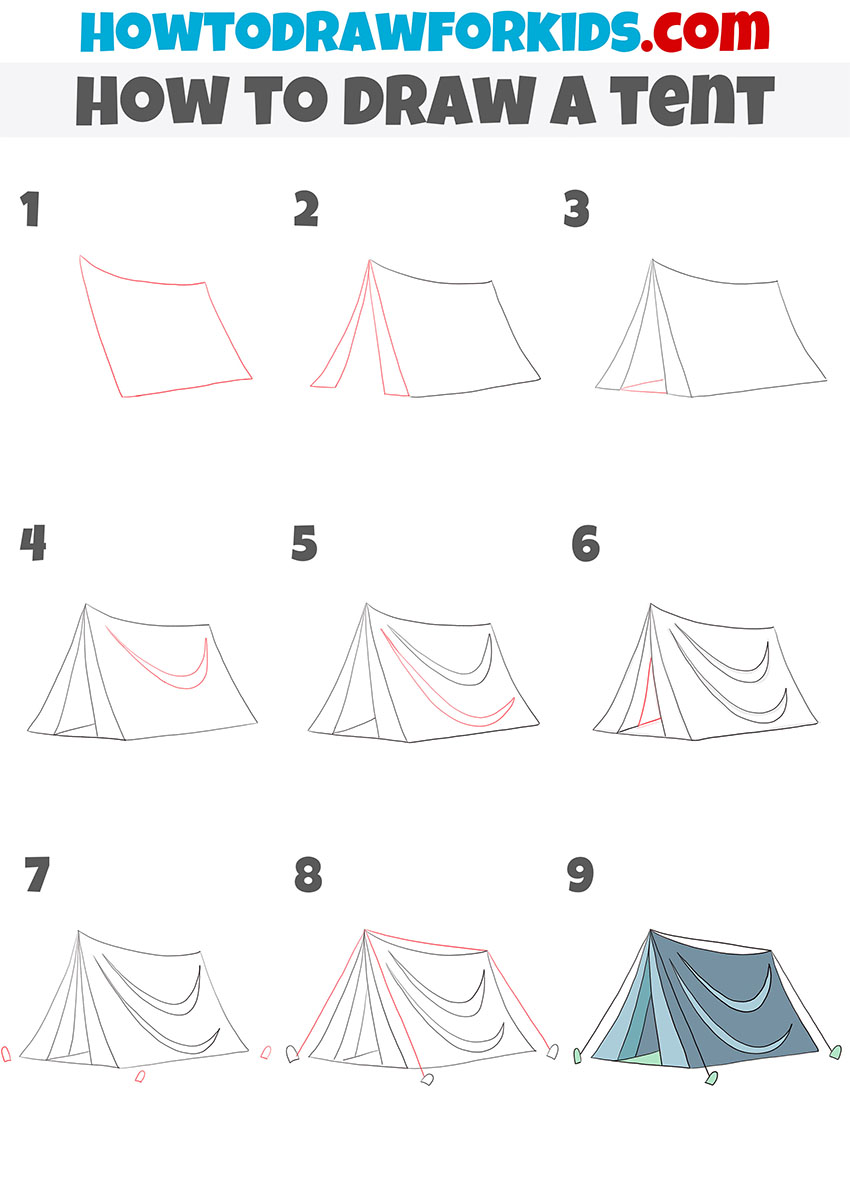 I have prepared for you a wonderful and very useful drawing lesson, in which I will tell you how to draw a tent step by step. This drawing lesson consists of nine simple steps with a detailed description.
I am sure that you have seen various tents more than once, for example, in films, cartoons or in real life. Most often, tents are used by tourists for camping. A tent is a great temporary shelter that you can use while traveling and take it with you.
Usually, tents are made up of special fabric and prefabricated structure. This will help you protect yourself from adverse weather conditions, insects, if you want to stay overnight in nature. Also, tents can accommodate people of certain professions whose work is related to business trips, for example, archaeologists, geologists, soil scientists or the military.
This lesson will help you learn how to draw a tent on your own. Right now, you can start doing this fun drawing lesson to improve your artistic skills.
Materials
Pencil
Paper
Eraser
Coloring supplies
Time needed: 30 minutes.
How to Draw a Tent
Draw the outline of one side of the tent.

Depict the figure as shown in the figure, using curved lines of different lengths.

Add the entrance to the tent.

On the left side of the previously drawn shape, add some curved lines.

Sketch out the bottom of the tent.

Now you need to add two small lines at the bottom of the tent.

Depict the three-dimensional tent.

On the side of the tent, depict the three-dimensional fold using arcs.

Draw another fold.

Below the previously drawn elements, add two more curved lines.

Finish drawing the inside of the tent.

Add two lines of different lengths as shown in the picture.

Finish drawing the anchoring of the tent.

Depict a few straight lines to connect the edges of the tent and the mounts.

Color the drawing.

To color the tent, you should use different shades of blue.
Now you can download the PDF file that I have prepared for your convenience. This file contains all the necessary useful materials for this lesson so that you can not lose this lesson in the absence of an Internet connection, and also return to it at any time convenient for you.