In this lesson, I want to show you how to draw an anime man. This step-by-step guide will be a great exercise for your artistic skills.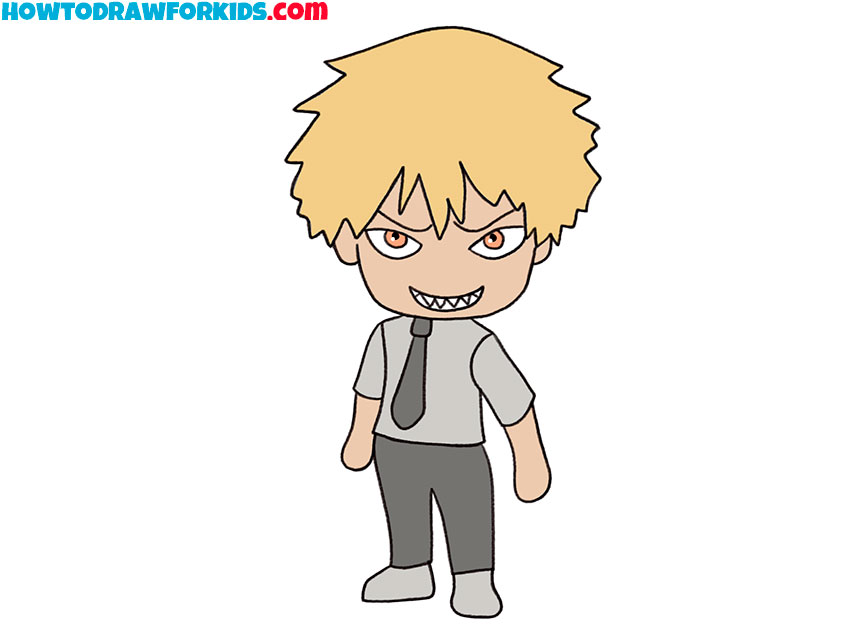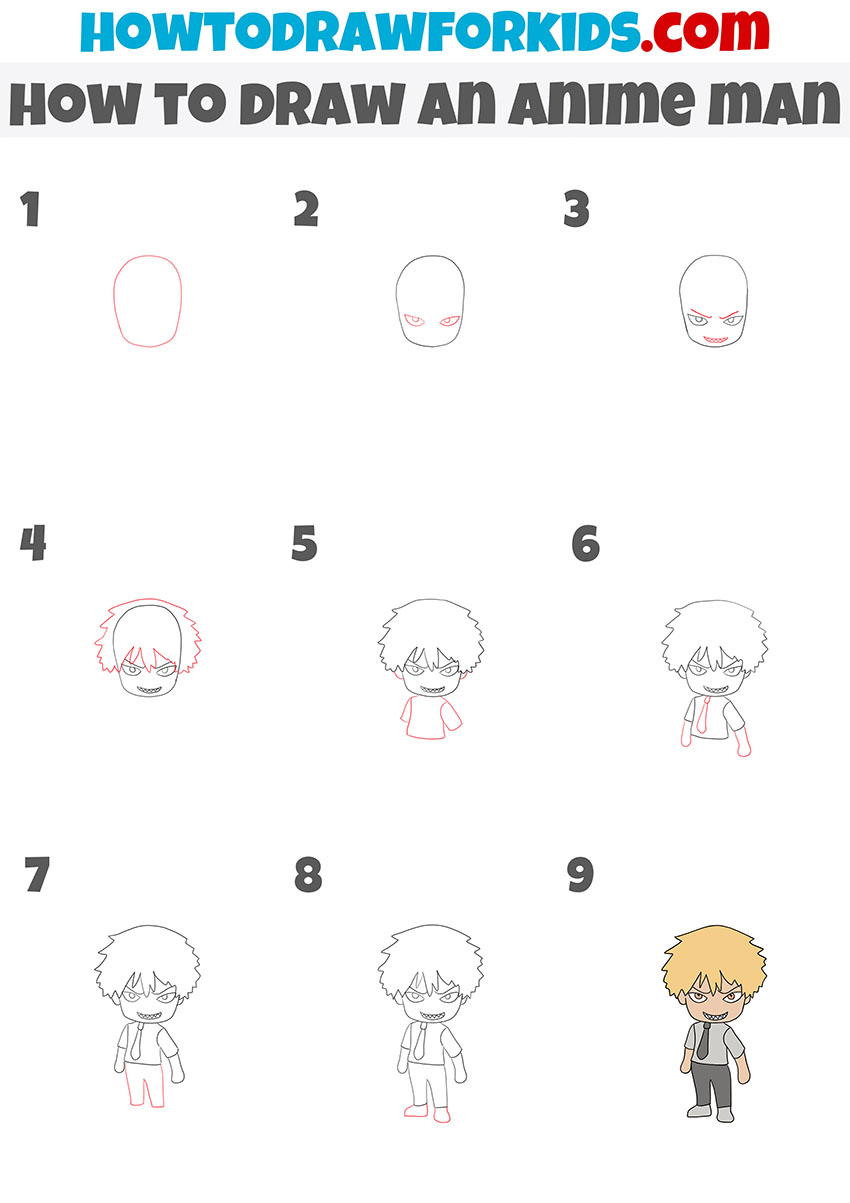 Another drawing lesson is devoted to drawing a human figure, and now you will learn how to draw an anime man. In this lesson, you will get useful skills that you can apply to draw any other anime characters.
All the steps in this tutorial are very simple, and you can easily repeat them. Anime human body parts and facial features are not detailed and therefore do not look realistic, but rather schematic.
There are no small details and additional elements, so the drawing process will not take much time. While drawing, try to keep all proportions and correctly depict the position of the body. For coloring, you can use the same colors as in the example or use any other colors that you like.
Materials
Pencil
Paper
Eraser
Coloring supplies
Time needed: 30 minutes
How to Draw an Anime Man
Draw the head.

This step is very simple. The head is oval.

Depict the eyes.

At the bottom of the head, draw two eyes, while maintaining symmetry.

Add the rest of the facial features.

Depict the eyebrows, the small mouth and draw the teeth using a zigzag line.

Sketch out the hair.

Use short strokes to depict individual spiky strands.

Draw the ears and upper body.

Depict small lines to represent the ears. Draw the shirt with short sleeves.

Depict the arm and tie.

Draw the tie that consists of two elements and add the short arms.

Sketch out the pants.

Use smooth straight lines to draw the pants.

Add the shoes.

At the bottom, draw the shoes in which the socks are directed in different directions.

Color the anime man.

Choose any colors you want.
Download the PDF file that I have prepared especially for your convenience. In this file you will find a brief instruction and additional materials that will help you to effectively complete this lesson at any convenient time.