In this tutorial, I want to show you how to draw an anime head. You can use the acquired skills in the future.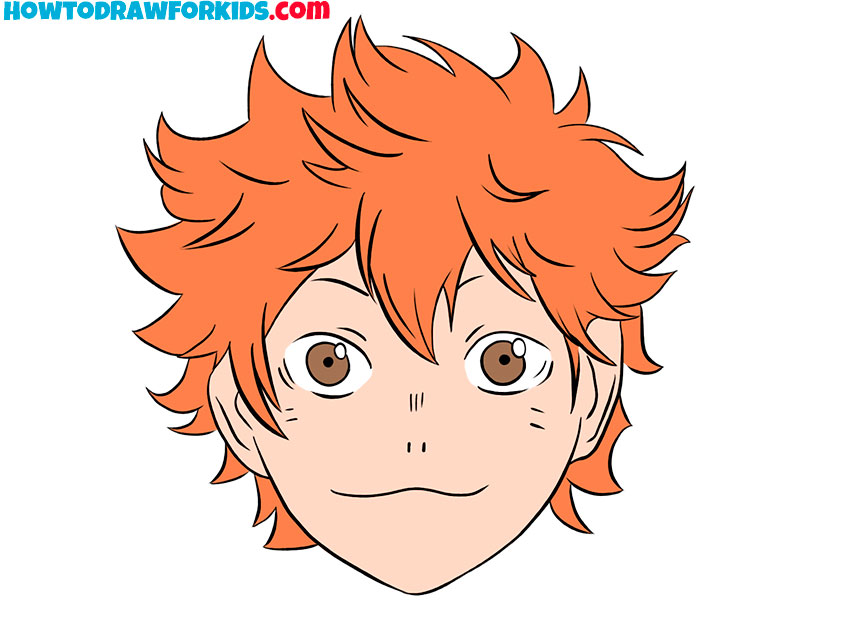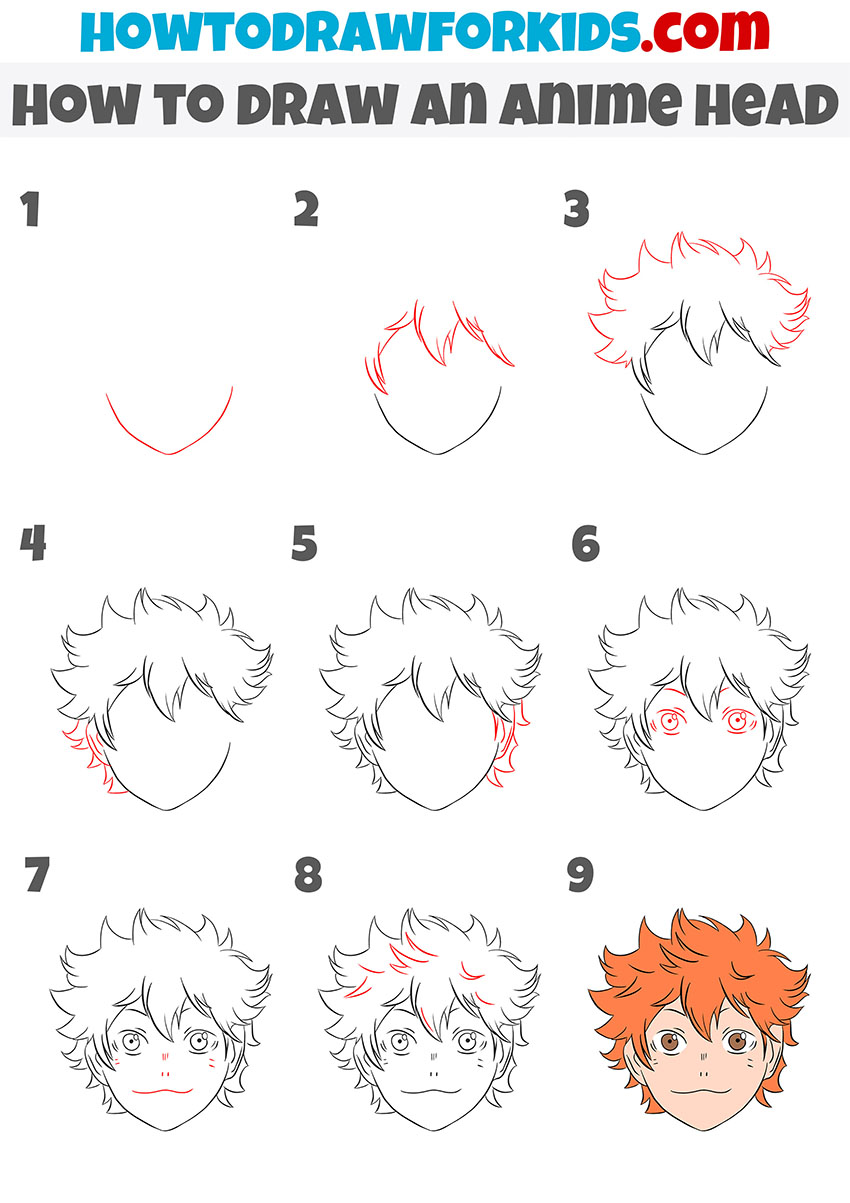 Here is a new, interesting lesson in which you will learn how to draw an anime head. Perhaps you have already drawn anime characters, and now you have to draw the head in more detail.
You can use the acquired skills in the future when you draw any anime characters or any other characters.
The lesson is designed for the initial level of training, so the step-by-step guide is very simple and does not contain complex lines and additional elements.
In the picture, you see the head of a teenager. He has tousled hair and large, expressive eyes. The nose and mouth are drawn very simply and schematically, so focus on the hair and eyes.
Materials
Pencil
Paper
Eraser
Coloring supplies
Time needed: 30 minutes.
How to Draw an Anime Head
Draw an oval for the face.

The lower part of the face has a pointed shape.

Add the hair above the forehead.

Start drawing the hair and draw some spiky strands above the forehead.

Depict the hair on top.

Use the same lines as in the previous step and draw the hair on top.

Draw the hair on one side of the head.

Now you need to draw the ends of the hair on the side on the left side.

Depict the hair on the other side of the head.

Repeat the previous step and add the hair on the right.

Sketch out the eyes and eyebrows.

Draw the outline of the eyes, the pupil, the highlights and then the creases on the eyelids.

Add the rest of the facial features.

With the help of short strokes draw the nose, with a smooth line draw the mouth and add folds.

Detail the hair.

Add some spiky strands.

Color the anime head.

Use the colors suggested in the instructions or any other colors of your choice.
As a reminder, I have created a PDF file in advance that contains a quick guide and other materials that you will need to complete this tutorial. Save this file and use it anytime, even if you don't have Internet access.