I invite you to a new lesson, in which I will show you how to draw a haunted house. I am sure that you will have a good time.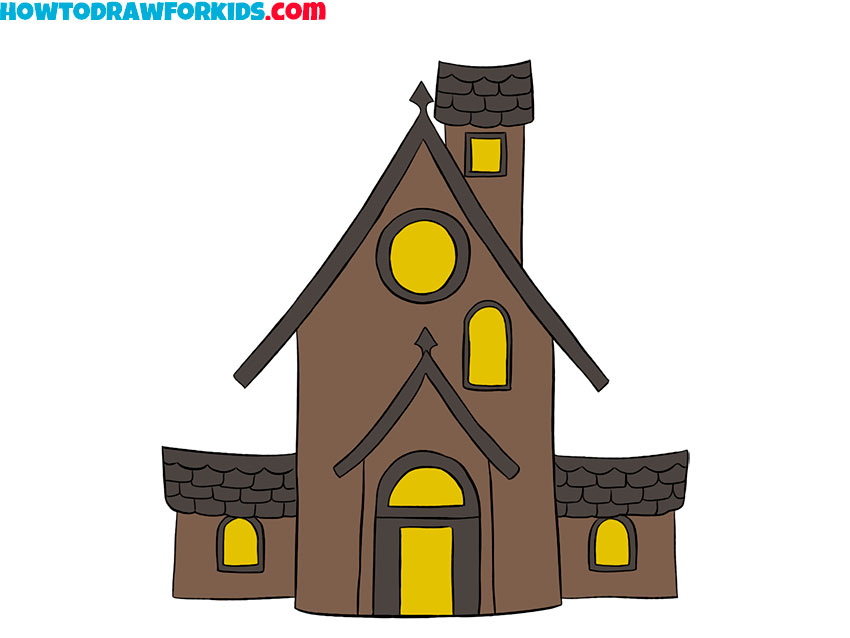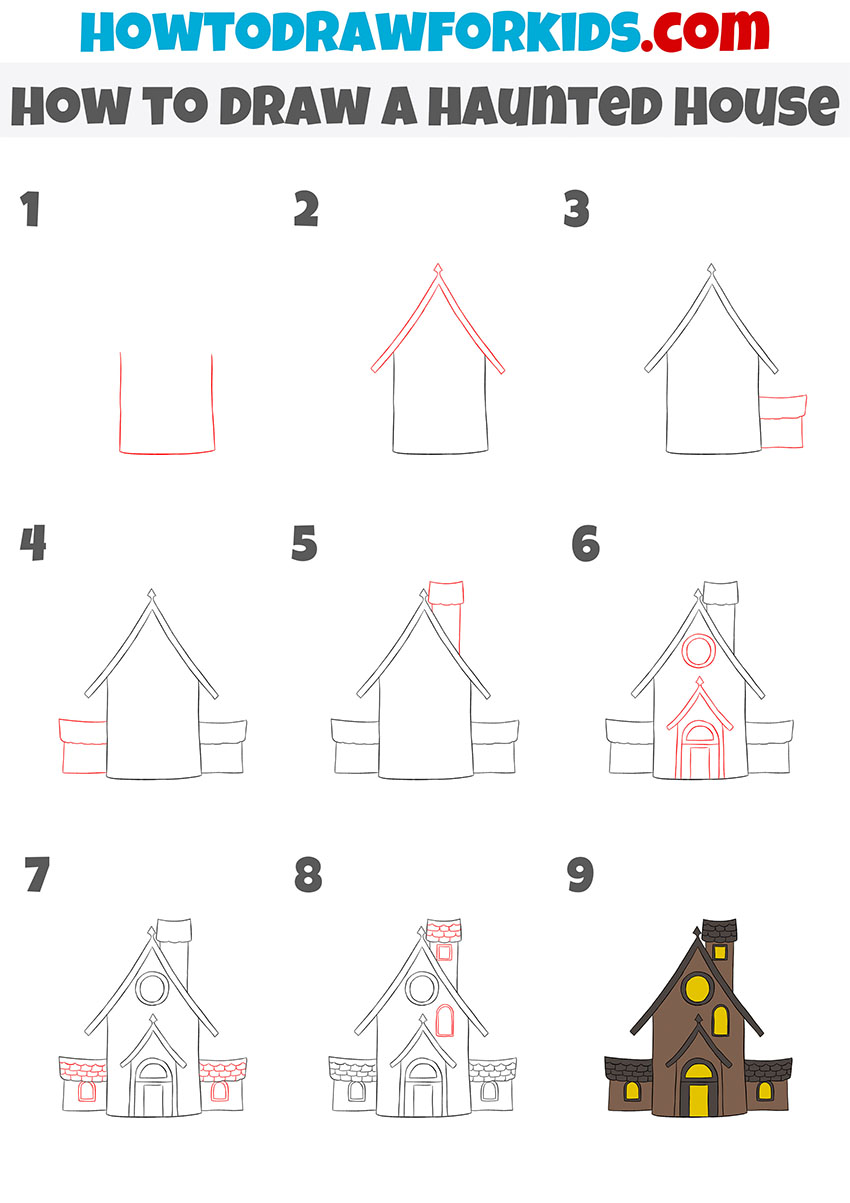 The next lesson is devoted to drawing residential buildings, and in this lesson you will learn how to draw a haunted house. Here is a house of an unusual shape. The house has a dark facade and there are lights in every window.
Thus, the house looks intimidating. You can use your imagination and imagine the inhabitants of this gloomy house. Probably, it can be scary ghosts.
However, do not be afraid, because in this lesson we will only draw the exterior of the house. This lesson will help you train your creative skills and next time you will draw any other house much easier and faster.
Materials
Pencil
Paper
Eraser
Coloring supplies
Time needed: 30 minutes.
How to Draw a Haunted House
Draw the base.

Depict a few straight lines to depict the main body of the house.

Add the roof.

The roof is high and has a pointed shape. At the very top, add a small curly element.

Depict one side extension.

On the right side, add the small building with the roof.

Draw the second side extension.

Repeat the previous step and add the same building on the left side.

Sketch out the small tower.

Use straight lines and add the tower on top of the house.

Add the window and the door on the body of the house.

At the top, draw two circles. Draw the door and a small canopy above the entrance.

Detail the side extensions.

Using jagged lines, draw the tiles on the roof and add windows, while maintaining symmetry.

Draw the rest of the elements.

Add another window and detail the small tower on the roof.

Color the house.

For coloring, you will need two shades of brown and yellow.
If you want to save this tutorial and use it whenever you need it, you can download the PDF file right now, which contains a short instruction and additional useful materials.