In this lesson, you will learn how to draw Hello Kitty. The lesson includes nine simple steps that any novice artist can easily repeat.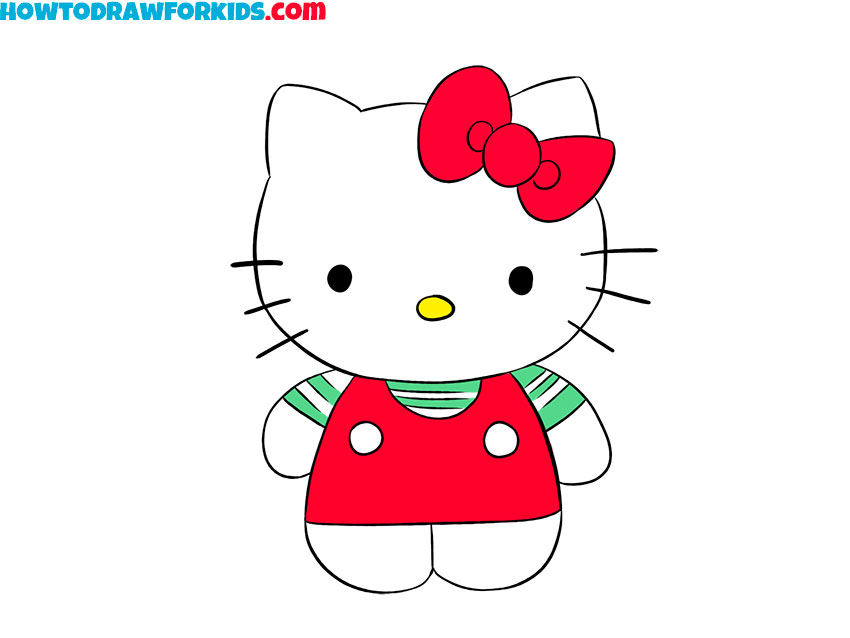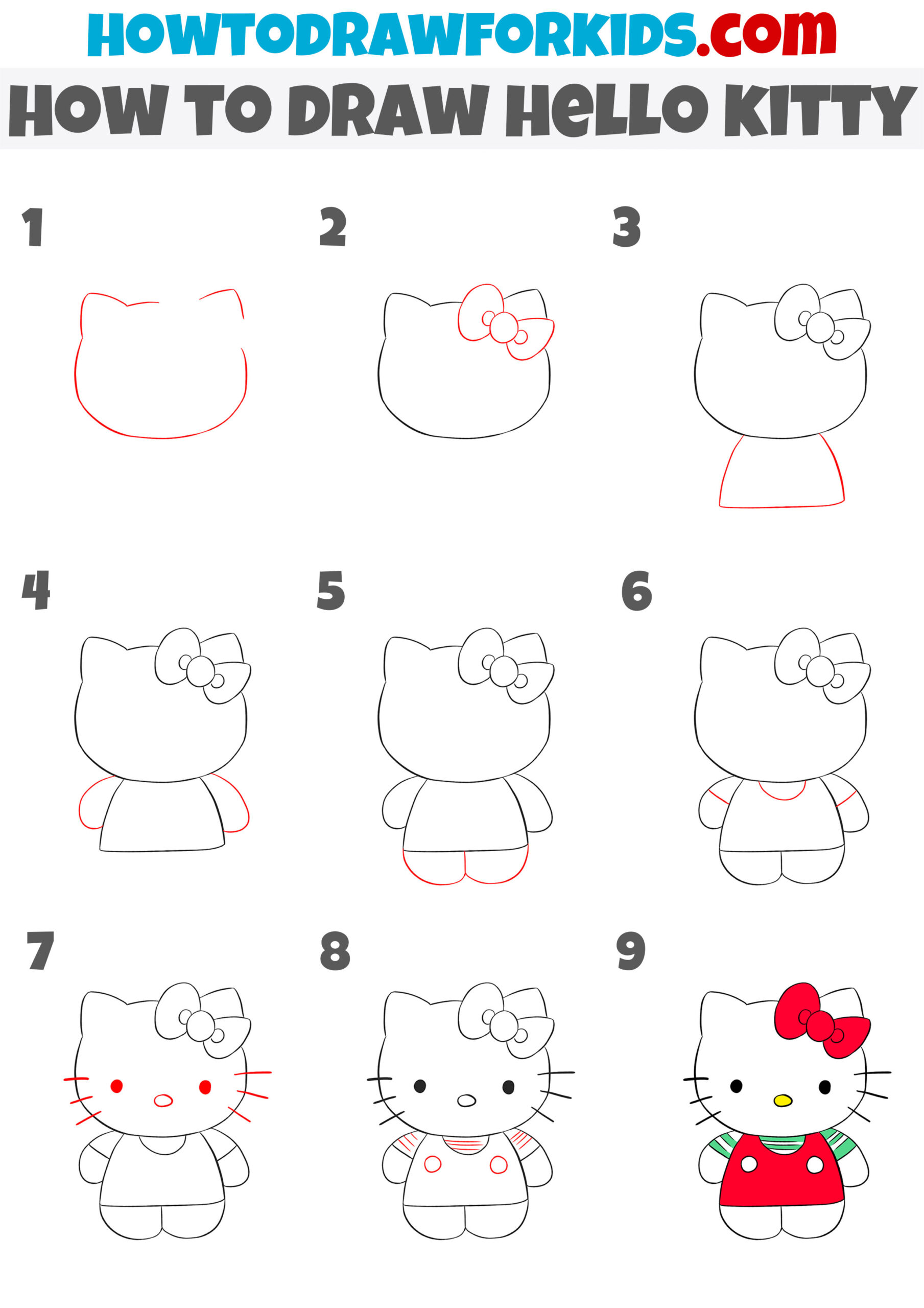 I invite you to another creative lesson, where I will show you in detail how to draw Hello Kitty. This is a white Japanese Bobtail cat with a red bow on her head.
Hello Kitty has become a popular character in Japanese pop culture and can be seen on clothing, children's products, souvenirs and other items.
Hello Kitty is also the heroine of many cartoons and films. Initially, Hello Kitty was dressed in a jumpsuit, but over time, her image changed, and the cat began to be portrayed in various outfits.
Drawing Hello Kitty is very easy, and soon you will see for yourself. Each step in this guide is one simple action. All parts of the cat's body are simple elements. The head is large, the body is small, the paws are short and have a rounded shape. In your drawing, try to keep all these proportions.
Materials
Pencil
Paper
Eraser
Coloring supplies
Time needed: 30 minutes
How to Draw Hello Kitty
Draw the head.

With smooth lines, draw the head and ears, while leaving free gaps for the bow.

Depict the bow.

Add the bow on the side, which consists of several elements.

Sketch out the torso.

Below the head, draw the small torso in the shape of a trapezoid.

Add the upper paws.

With the help of smooth curved lines, draw the upper legs that fit snugly to the torso.

Draw the lower paws.

The lower legs are very short and have the appearance of semicircles.

Depict the outline of the T-shirt.

Add a semicircular collar and transverse stripes on the paws to outline the sleeves.

Add elements of the muzzle.

Draw oval eyes, the round nose and the mustache on the cheeks.

Detail the clothes.

Add stripes to the T-shirt and buttons to the jumpsuit.

Color the Hello Kitty.

Use some bright colors.
Hello Kitty is ready! Now you have learned how to draw another popular character. Hope you have a good time following all the drawing steps. You can now download a free PDF file that contains a short instruction and additional useful practice materials for completing this lesson.